'Yes, You can be a Viral Reality Show Star' by Pooja Misra: Book Review
'Yes, You can be a Viral Reality Show Star' by Pooja Misra: Book Review
on
Jan 05, 2022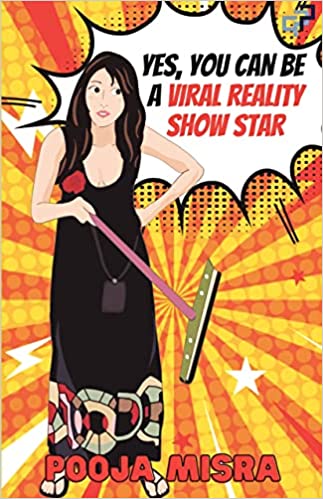 'Yes, You can be a Viral Reality Show Star is written by the popular reality show star 'Pooja Misra'.

Through this book, pooja has tried to provide guidance to all strugglers who are trying to break into the Bollywood industry with the help of Reality TV Shows.
Pooja Misra dedicated this book to her father Late Padmakar Misra (Ex-Chief Commissioner of Income Tax). Because of him, she became the person that she is today and also encouraged her throughout all trials and tribulations to become a successful person.
The book is beaming with enthralling subjects around the real world of reality shows. She itself was the part of Reality Show, Bigg Boss Season 5, and always wanted to share the firsthand experience with others and jotted down the same in a captivating manner that why it's an unputdownable book.
She included that the popularity of Reality shows, how can someone participate in the show, and strategies for playing the show. If someone actually wants to explore the nuances of reality shows then it is a must-read book for all readers. Pooja used colloquial language that is readily for anyone. Her firsthand experience is icing on the cake discussed in this book.
She explained everything in chronological order. For instance, telling about the various types of reality shows that exist and blatantly encapsulate the truth of Reality shows. Also covered all tips and tricks to develop a personality that can help one to distinguish themselves from others to stay in the competition for the long run.

If you haven't read this one then you're missing out on the real fun of reality shows and the glamorous life of how to become a reality star.