PragatiE Vichaar Literature Festival 2022
PragatiE Vichaar Literature Festival 2022
on
Nov 30, 2021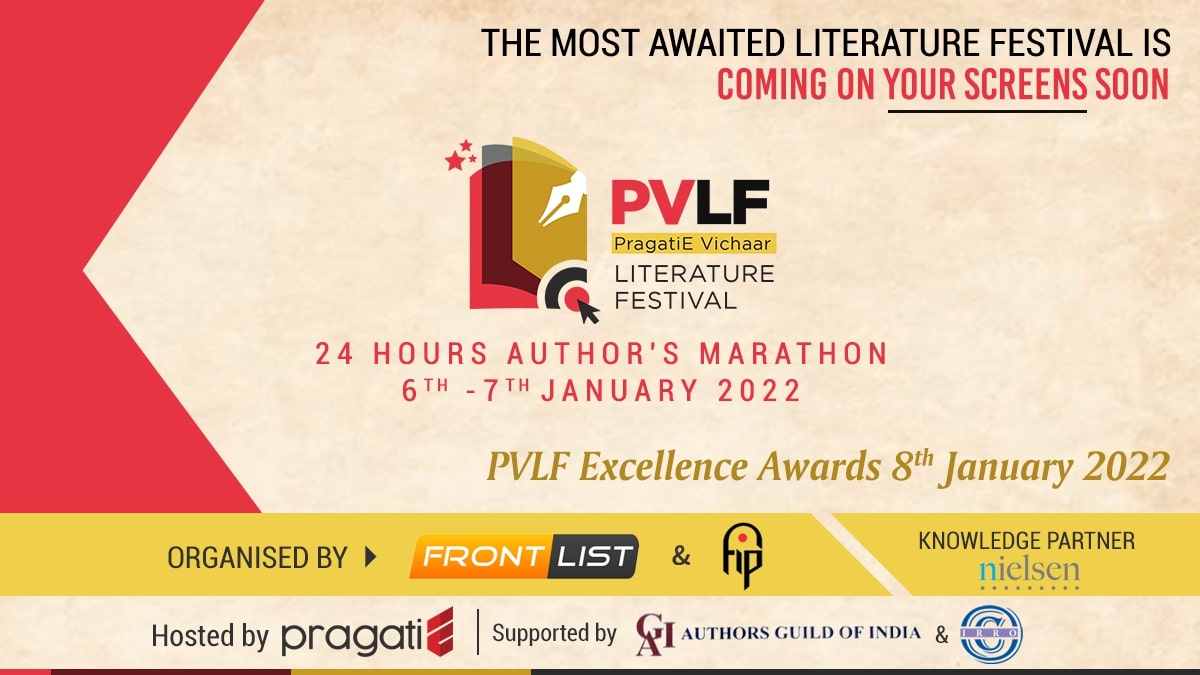 The most awaited, PragatiE Vichaar Literature Festival comes on your screens with the Author's Marathon on 6th and 7th January 2022 and the PVLF Excellence Awards on 8th January 2022.
Organized by - Frontlist Media and Federation of Indian Publishers (FIP)
Hosted by - PragatiE Virtual Platform
Knowledge Partner - Nielson
Supported by - Author's Guild of India and IRRO.
PVLF is dedicated to enhancing Dialogue, Free Speech, Literature, Story Telling, and the promotion of the world's most powerful tool of writing. The festival is directed by three assiduous individuals, Kapil Gupta, Pranav Gupta, and Shabri Prasad Singh.
The vision is to promote new authors and enhance their public visibility. This edition will have Author/Publisher/Book Excellence Awards and a 24 - hour Authors Marathon. The marathon is specifically designed to give the authors a platform to promote their work.
PVLF is a literature festival curated to promote action in prominent social issues. A flagship event, established in the year 2020 during the first virtual Delhi Book Fiar, PVLF aims to bring the best of speakers from across the country and the world under one roof. It targets to initiate a forum of discussion and intellectual debates around various topics that concern the publishers, the authors, the readers, and the society at large.
Register Now: https://events.pragatie.com/pvlf3/