Karmyogi – In battle with Inner Demons
on
Nov 01, 2021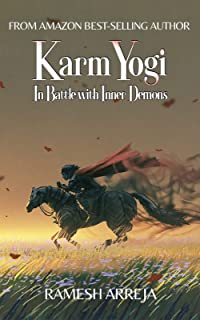 This is the story of Shivansh, a young boy who is in search of his identity. Always known by his brother's name in his town he is short on confidence & self-belief. Deprived of mother's love and struggling with inner demons. He rides on the horse called life in the quest to discover his true purpose.
His story & struggles resemble one of the characters from Epic Mahabharat. His story truly reflects the story of millions of students who are at crossroads and confused regarding their life. As he rides on this horse called life, he is faced with difficult situations, Heartbreaks, betrayal & crossroads of life.
The story unfolds how Shivansh chooses his passion over love and the aftermath of his decision made life even tougher for him. Will he be able to weather this storm or will he succumb to a mountain of problems?