PVLF 2023 | Nielsen BookData | Knowledge Partner
on
Jun 11, 2022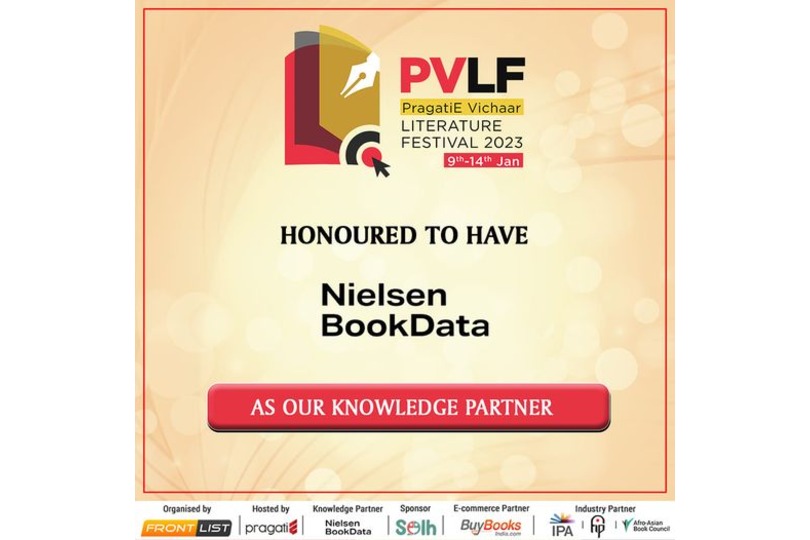 Nielsen BookData provides a range of services to the Indian book industry including aiding the discovery, purchase, and sales measurement of books. PVLF Excellence Awards are the only data-driven awards in India that will be assisted by Nielsen Bookscan Data.
We are overwhelmed to have Nielsen Bookscan Data as our Knowledge Partner at the PragatiE Vichaar Literature Festival 2023.
About Nielsen BookData
Nielsen BookData provides a range of services to the book industry internationally, aiding the discovery and purchase, distribution and sales measurement of books. They were first established in 1858 when Joseph Whitaker founded The Bookseller magazine and included a list of publications from 129 publishers in each issue.

They are proud to run the ISBN and SAN Agencies for UK & Ireland and offer publishers a range of services from assigning an ISBN to your book to adding your metadata to our database and promotional tools to help market your book.

Nielsen BookData Research services provide retail sales analysis for print books alongside research from our Books & Consumers Survey.

Nielsen BookData employs around 100 staff and we have offices in the UK, Australia, Brazil, India, Italy, New Zealand, South Africa, Mexico and Spain. Nielsen BookData is wholly owned by NielsenIQ.