Normal People By Sally Rooney
on
Jan 27, 2022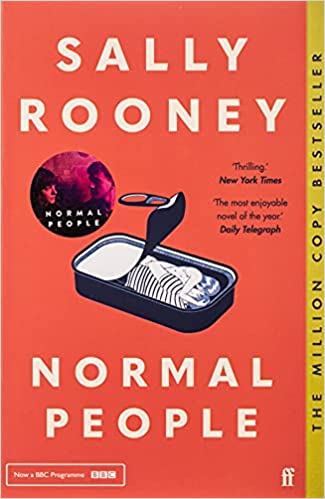 Written by Irish writer Sally Rooney, Normal People is the second novel of hers that was talk of the town when it was released. This book has gotten a lot of appreciation as well as critics. Normal People is the story of Connell and Marianne that highlights life subtleties, friendship, and love. It especially depicts what it's like to be in love at a young age where you're stepping into the real world and starting a new life that you haven't explored before.

Connell and Marianne used to feign each other at school. Marianne had a lonesome personality while Connel was popular and charming. When they converse with each other, they find an undeniable liaison with each other but they suppress it.

After a year, they moved to Dublin for studying at Trinity College. Their personalities all of a sudden change. Now Marianne becomes socially active and on the contrary, Connel drifted away from people. Throughout their college days, they were both drawn to each other magnetically and irresistibly.

The character's portrayal of Connell and Marianne illustrated by Sally teemed with poignancy and subtle. She brings her excellent psychological astuteness that unfurls the entanglements of family, friends, and the uncanny emotions of first love.

Read this absolute enchanting book to learn about Connell and Marianne would find their way back to each other and how far we can go to save each other.
Click here to buy this book - BuyBooksIndia