How to make your book climb to the bestsellers's ladder
How to make your book climb to the bestsellers's ladder
on
Feb 12, 2020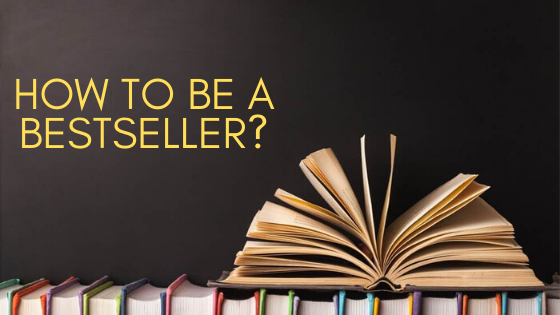 Reading and writing is the medium to gain peace in this noisy world. The real connection between a pen and paper comes to life in the form of a book. It takes a number of a writer to write down his/her heart out and form a bestseller. The writers always try to connect to the readers through their work. They usually positioned all their efforts into
crafting a bestseller
. Although there isn't always a magical formula which takes any book in the bestseller list. Still, there are few concluded facts which can be taken care of for accomplishing the title of a bestseller.
Read the nerves of your readers because the audience does matter!

Try to connect with readers! Write the story which hits the right spot in the readers' mind

Look for the topics which directly involve the readers

Figure out the sales pattern and market your book well
Mentioned facts play an important function in figuring out the identity of a bestseller for any book. An author desires to form a bond among him/her and the reader from writing style. According to the big shots of the writing and publishing industry, a specific code for bestsellers does not exist. Although, the achievement of a book must be crafted very carefully. Many writers have shared their views about how to shape a bestseller. The common factor which most of them have shared is that
PR (Public Relations) and advertising
plays a main function in taking your book to the bestsellers' shelf. An author ought to marketplace the book clearly well rest relies upon the story.
The simple writing style is another key for a bestseller
. Try to write the story in simple words which can link readers directly to the story. The thought is to be simple and creative at the same time. Avoid complicating the words because it's really complicated for the reader to understand your story. Another important aspect of writing a story is to be
real and honest
. Write the story with the essence of your originality because it will do justice to the story. Originality is what makes your story stand out in the market.
Do not copy or get influenced by other's style
. As the saying goes, the fun of reading a story lies in its uniqueness.
The changes in the tone of the story are also required to keep your readers stick to the book
. The readers should feel amazed throughout the story. Whenever the tone of any story gets flat then the interest gets lost. The characters of
the story hold the lifeline of your book.
They should be recognizable so that the readers could easily connect with them. Especially the emotional characters hold the whole story together. They are really easy to understand and connect with because of the emotions they have. Everyone has a soft and emotional corner in their heart and if your characters match up with that corner then you just got it. Reading a story from the hardcopy version of it always stays in fashion. Books are going to stay in the long run with the evolution of digitalization. Understand the soul of your reader and try to connect it in your story,
that's how bestsellers are written.