5 challenges faced by Publishing Industry
5 challenges faced by Publishing Industry
on
Dec 11, 2019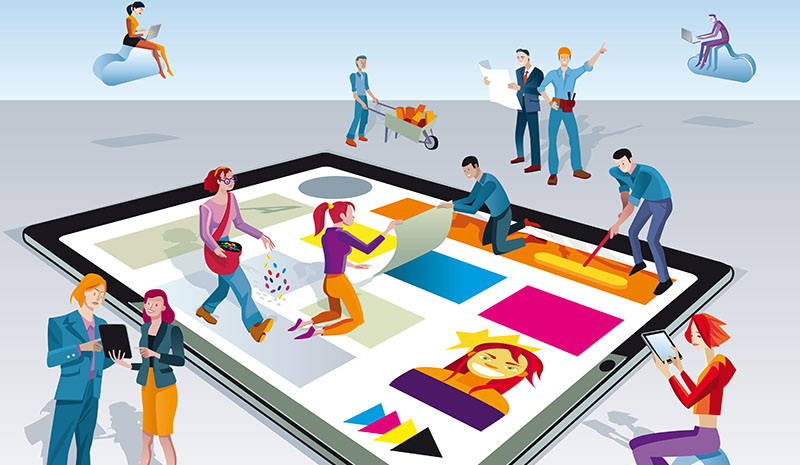 The Indian publishing industry is already dealing with issues between CBSE and private publishers. The 120government's decision making the NCERT books necessary has already counted as a big challenge for the publishing industry.
There are some major challenges faced by the publishing world which can make the business a little difficult to boost
Everyone is busy trying to keep up with this fast-changing world. People live their life round the clock and fix their every hour to something.
The world is changing and so our mods for getting entertained. Reading is one of them. Everything is present digitally and easy to have access.
Readers are shifting from books to digital platforms for reading stories. Everyone seemed to be in such a hurry that they just want a quick crisp bite of a 300-page story!
Most of the people are dedicating a few minutes to reading a book and several hours on digital media.
This fact is hard to fight and become a major for the publishers to deal with.
In this tech-world, people first check the review of a product before investing their penny in it. Reviews are the credibility of a product. They affect the thought process of the customer and influence his/her decision in buying the product.
Especially in books, no one wants to spend several hours reading a story which turns out bogus in the end. Readers crave good stories, they select their storybooks according to their interest in the genre. Once they find out their book, they go for the reviews! There are high chances of getting influenced by reviews and deciding not to buy that book in the end. 
Fake reviews growing globally and becoming the hard part to deal with. There are different softwares that produce high-quality fake reviews. Those reviews are hard to detect. Big online marketing platforms like Amazon also forced to deal with fake reviews. 
Publish your book as extraordinary
Every publisher is publishing new books on a big scale. The catch is to make your book stand out as among all. Readers have multiple options in their 'list-to-read-books', how will you make your book to score a place in that list?
The answer is to use digital media as a tool for marketing your book. Utilize all social media platforms by sharing the information with your friends and followers. Sharing plays a key role in the publicity of a product. By sharing you can have a customer right in your pocket.
Making money is the thumb rule of every business. It's important for the growth and survival in the business world. Publishing Industry also has the same rule.
Attracting advertisers to your product is very important for generating money.
Nowadays advertisers are more interested in your audience than the product.
Who is your reader? What are his/her interests? 
These are the type of questions which have become a thought process of an advertiser.
Publishers need to analyze their readers. They need to collect the data of their interests. What choices they are making online, what attracts and interests them to know and read about. 
It is one of the hardest challenges to achieve in the publishing industry. 
There are a lot of choices in front of readers to choose for getting entertained. There are cinemas, games, Netflix and many more to get entertained. This is the reason that publishers should try to think to go beyond the basic content format. They try to think of an interesting way to deliver the stories of their favorite books in an interesting way. 
Audio Books is one of them. But there should be more choices of enjoying the story should be coming up with the changing scenario of this digital world.