Best Books for Winter 2019!
Best Books for Winter 2019!
on
Dec 06, 2019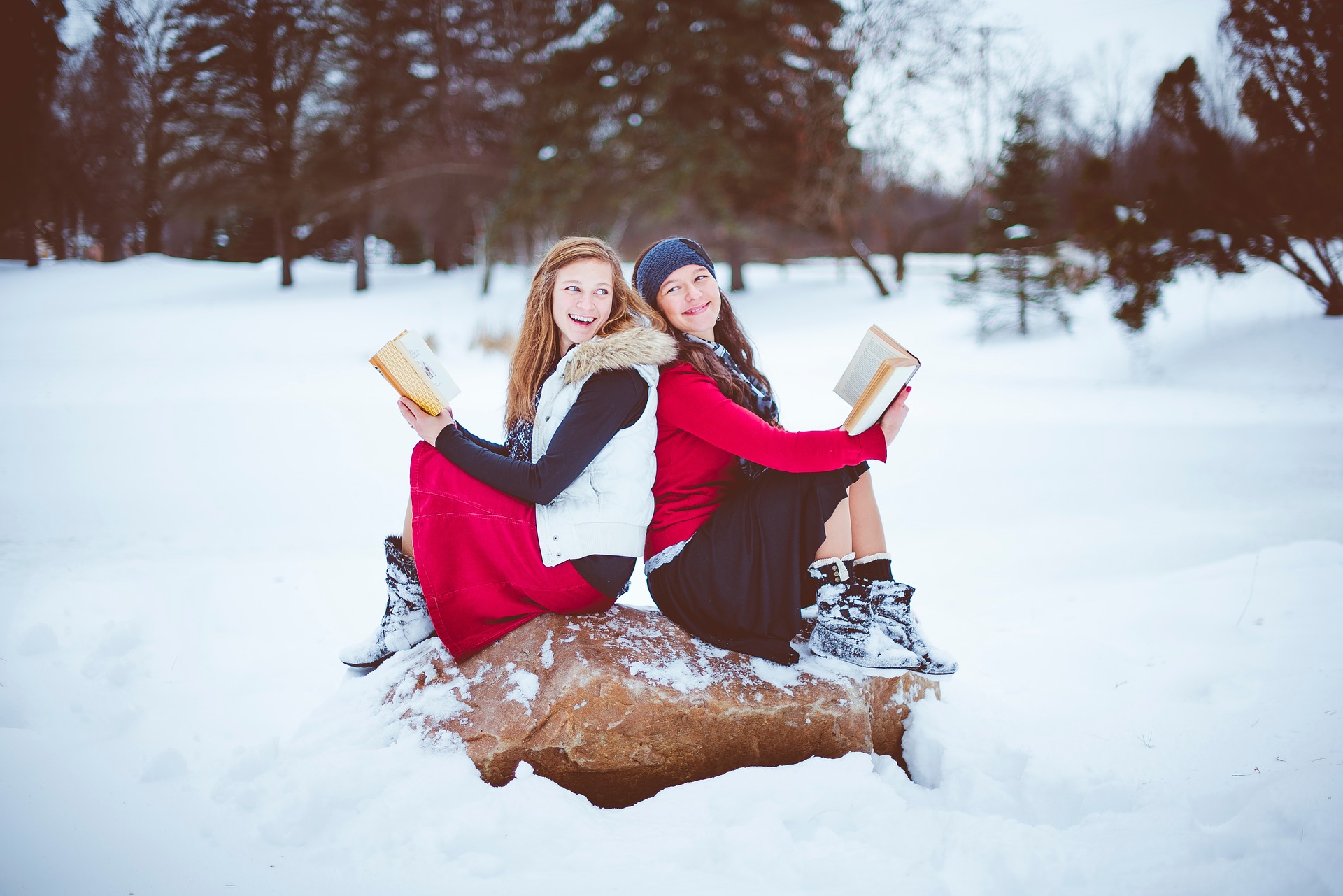 Finally, winters are here and so are our lazy-cozy mood! It's time to spend your winter vacations in your comfy bed with this pile of books next to you. Fill up your coffee mug and get lost in the world of stories -
'My Seditious Heart' by Arundhati Roy
Two decades. 20,000 pages. These collected non-fiction works span the writing space between Roy's Booker-winner and her latest novel. In conversation with the themes and settings of both her novels, these essays form a "near-unbroken memoir" of her journey as "both a writer and a citizen, of both India and the world, from 'The End of Imagination', which begins this book, to 'Azadi', with which it ends". A sure-shot classic and a collectible.
'The Forest of Enchantments' by Chitra Banerjee Divakaruni
The Ramayana is the greatest mythological story of all time and it is also a tragic love story. We all have read and heard Ramayana through different mediums. This time we are going to read it through the medium of a book but from a different perspective! Chitra Banerjee Divakaruni places Sita at the centre of the novel.
Experience the women's struggle to retain autonomy in a world that privileges men, as the writer transforms an ancient story into a gripping, contemporary battle of wills.
'Gun Island' by Amitav Ghosh
It is a story "about a world in which creatures and beings of every kind have been torn loose from their accustomed homes by the catastrophic processes of displacement", and where uncanny episodes occur in the spaces between the human and non-human.
'City of Girls' by Elizabeth Gilbert
From the #1 New York Times bestselling author of Eat, Pray, Love and The Signature of All Things, a delicious novel of glamour, sex, and adventure, about a young woman discovering that you don't have to be a good girl to be a good person.
"We Are Displaced" by Malala Yousafzai
Nobel prize winner and author of a bestseller Malala Yousafzai released another book in January. In the book, she shares personal stories of some of the girls she has met on her various journeys to refugee camps and the cities where refugee girls and their families have settled. The book starts with her own story of displacement as an Internally Displaced Person to show what it means to lose your home, your community, and the only world you've ever known.
'This Land is Their Land' by Suketu Mehta
The author of the acclaimed Maximum City, Mehta's timely new work is an exemplar of "writing in the age of Trump" and the rise of the far-right. A "literary polemic of the highest order", the book is centred on contemporary conversations around borders and the worldwide anti-immigrant backlash and informed by his own experience emigrating from India to Britain and America.
"An Orchestra of Minorities" by Chigozie Obioma
The book was released in January. It is a heart-breaking and mythic story about a Nigerian poultry farmer who sacrifices everything to win the woman he loves, by Man Booker Finalist and author of The Fishermen, Chigozie Obioma.
'Close to the Bone' by Lisa Ray
Close to the Bone is Lisa Ray's brave and inspiring story of a life lived on her terms. Actor. Cancer survivor. Mother of twins through surrogacy. Woman of no fixed address. This is the story of Lisa Ray. An unflinching, deeply moving account of her nomadic existence: her entry into the Indian entertainment industry at sixteen; her relationship with her Bengali father and Polish mother; life on the movie sets and her brush with the Oscars.
'Babu Bangladesh!' by Numair A. Choudhury
Bangladesh, 2028. A biographer begins to document the life of an enigmatic and controversial political luminary – Babu, also known as 'Babu Bangladesh'. In unearthing the story of a man whom many thoughts were the leader of his generation, he begins to uncover the story of a nation itself.
'Mouthful of Birds' by Samanta Schweblin
Unearthly and unexpected, the stories in Mouthful of Birds burrow their way into your psyche and don't let go. Samanta Schweblin haunts and mesmerizes in this extraordinary, masterful collection.
Schweblin's stories have the feel of a sleepless night, where every shadow and bump in the dark take on huge implications, leaving your pulse racing, and the line between the real and the strange blur.
"The lies we Tell" by Himanjali Sankar
The book is the story of the dark relationship of a guy named, 'Irfan Ahmed' whose girlfriend left him for his best friend. His life takes a shady turn when a photograph of his girlfriend begins to circulate among their classmates, everyone suspects it's Irfan taking his revenge on his two erstwhile best friends. But is it? Is Irfan going out of his mind or is there someone else out there playing games with him?
The book focuses on mental illness and teen relationships. It also puts light on the things which are happening in schools.
"A Respectable Woman" by Easterine Kire
The story is the aftermath of the Second World War. Easterine Kire explores one woman's journey through altered realities. In doing so, she also uncovers the underbelly of a society in transition—one that is reluctant to cast off traditional ways even as it entangles itself in the problems of the modern world.
'The Fate of Butterflies' by Nayantara Sahgal
One of our most courageous and eloquent storytellers, Nayantara Sahgal's superb mastery over language and history makes this bold new work a compelling story that is as disturbing as it is beautifully told.
'Small Days and Nights' by Tishani Doshi
The book narrates the story of a woman who is caught in a moment of transformation. The woman named 'Grace' has returned to Pondicherry from her failing marriage. She discovers that her dead mother has left her property on the beaches of Madras. Later she also discovers about a sister she never knew she had.
"The Scent of God" by Saikat Majumdar
The novel is set in an elite all-boys boarding school in the late 20th century India, run by a Hindu monastic order—where things are not how they seem. While Anirvan dreams of becoming a monk, he also finds himself drawn to a fellow student. "What is the meaning of monastic celibacy?" And what will give the boys "life together in a world that does not recognize their kind of love?".