'The Boy Who Wrote A Constitution' by Rajesh Talwar: Book Review
on
May 12, 2022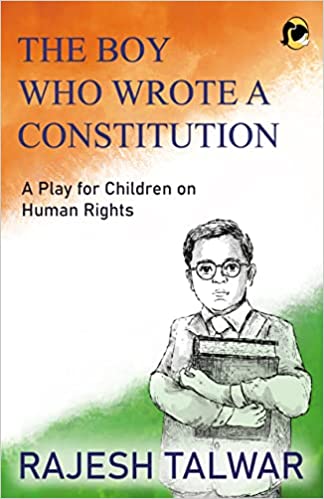 The book "The Boy Who Wrote A Constitution" is a play that tries to educate children while also allowing them to interact with Dr Bhimrao Ramji Ambedkar, the man who wrote India's Constitution, fought prejudice, rose from the ashes of poverty, and made a name for himself through his difficult childhood and adolescence.
The book's cover is magnificent, with vivid characters that the author has depicted expertly. It also explains Ambedkar's remarkable accomplishments and words, as well as his tremendous attempts to achieve greatness.
The playwright, Rajesh Talwar, has used the fabulous device of weaving together major events from Babasaheb's life story along with his life experiences which is the central focus of the novel. It's a must-read for all Indians who have been kept in the dark by a supposedly divine edict that prevents us from breaking free from the caste system's grasp on our lives.
The book is aimed at our society's young minds to educate them, make them aware of Indian history, and introduce them to this wonderful figure who transformed modern India.
As the book is a comprehensive play that elaborates on many stages of Babasaheb's life, it is a reasonable choice to translate it into academic book chapters or even stage plays.
It's a fantastic book to read, understand, and pass on to future generations. The author did an outstanding job that leaves you wanting to know more about it. It's a book that everyone should read.