Top 5 Books on Nelson Mandela
We've compiled a list of a few books to further your knowledge about Nelson Mandela's life and contributions.
on
Jul 18, 2022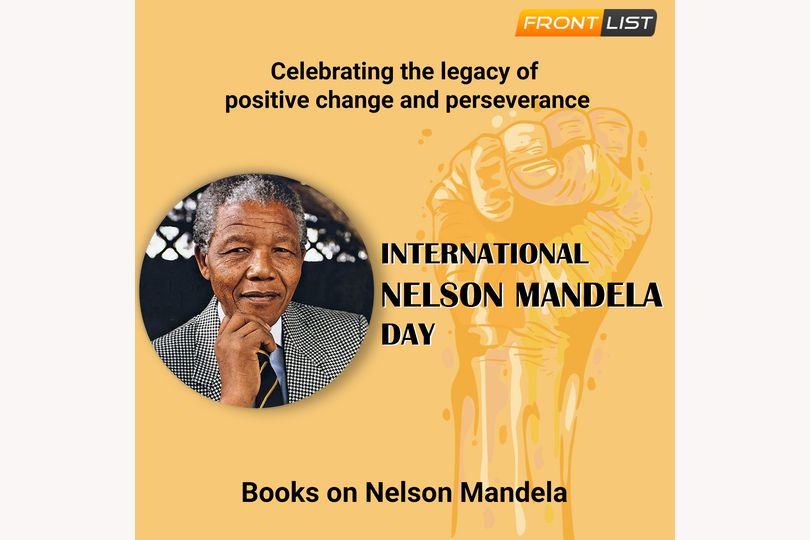 "Everyone can rise above their circumstances and achieve success if they are dedicated to and passionate about what they do."
- Nelson Mandela
July 18 is celebrated as International Nelson Mandela Day worldwide in honour of Nelson Mandela, who fought against apartheid in South Africa and later became its First Black President.
On this occasion, here are some of his books from which one can learn more about him and his fight for racial and social equality and justice.
1. Long Walk To Freedom
Long Walk to Freedom by Nelson Mandela is a moving and exhilarating autobiography, considered one of the finest memoirs of history's most significant figures. In this book, he tells the extraordinary story of his life to the world – filled with epic struggle, setbacks, renewed hope, and ultimate triumph.
With this, the reader would also get to familiarise themselves with the discrimination and prejudice faced and endured by the black people of South Africa during that time. This remarkable journey made him an inspiration for all and would continue to do so in the future.
2. The Prison Letters of Nelson Mandela
As the name suggests, The Prison Letters of Nelson Mandela was written during his time in the prisons of South Africa after being jailed for the fight against the practice of apartheid. The book begins in Pretoria Local Prison, where Mandela was held following his 1962 trial, and ends in Victor Verster Prison in 1988, where he was held until his release on February 11, 1990.
From providing unwavering support to his also-imprisoned wife to outlining a human-rights philosophy that resonates today, the letters written reveal the wisdom and heroism of a man who refused to compromise his moral values in the face of unusual punishment, making his story inspiring and him one of the most inspirational figures of the twentieth century.
3. No Easy Walk to Freedom
In February 1990, Nelson Mandela was released after 27 years in prison and finally walked free. Later, he wrote No Easy Walk to Freedom.
The book is a collection of speeches and transcripts from his trials that vividly show his commitment to freedom, reconciliation, and democracy. Arranged thematically, each section of the speech is introduced by a leading political figure such as Desmond Tutu.
4. Notes To The Future
Nelson Mandela's most famous public proclamations are collected in the book Notes to The Future with snippets from speeches following his release from prison in 1990 and during his inauguration as the first democratically elected President of South Africa, and much more. Being interwoven with previously published excerpts from books, interviews, and other material, a rich tapestry of his work is created, which gives readers a well-rounded portrait of him as a person and a leader.
One aspect of this book that makes it different from his other works is Mandela's honest and humble assessments of his shortcomings. Notes to The Future is not merely a collection of edicts, but an inspiring work remaining as salient today as it would prove for generations to come.
5. In His Own Words
This collection presents Mandela's speeches on various subjects—struggle, freedom, reconciliation, nation building, development, education, and culture. These speeches mark Mandela's evolution as a human rights activist and leader. Unlike other works, this book allows the reader to sense the fullness of his life beyond political leadership. In His Own Words forms an important record of the thoughts of a compelling historical figure and delves into Nelson Mandela in much more detail than others.
Conclusion
The various works on Nelson Mandela reflect everything about him and his life – from his days as a human rights activist and leader to a human being like any other. With this, readers would learn about the evils of discrimination and prejudice through apartheid, the importance of fighting for one's dignity and rights in an unjust society, and how good always triumphs over evil. His qualities and actions are why he still inspires a new generation.