Blog- Best Monsoon Reads
Being trapped indoors during the monsoons could almost be a blessing in disguise. So we've compiled a list of great books to read this monsoon season. Additionally, we carefully selected each book from a distinct genre so you may choose your favourites. You can have hot pakoras and steaming chai while sitting by the window and reading your favourite book.
on
Jul 13, 2022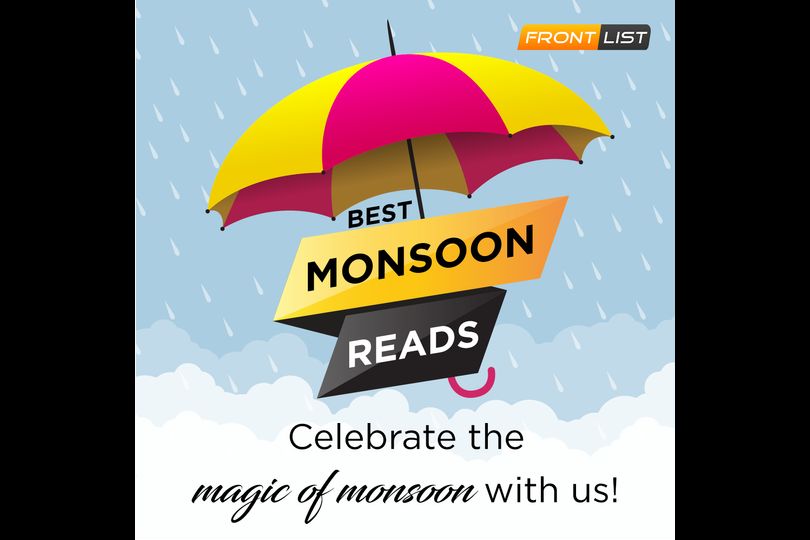 The monsoon season brings luxuriant outdoors, an ominous but playful sky, and an abundance of freshness. It's one of those beautiful moments when everything around you takes care of your concerns, and you are left as a silent observer taking in the majesty of the situation.
Reading is a pleasant activity regardless of the time of year or the season. However, the best feeling is when you curl up in a cozy blanket with hot cocoa and a good book while it's pouring outside.
Here we have compiled a few books for you to read during this rainy season.
Dating Dr. Dil- Nisha Sharma
Kareena Mann, the subject of the tale, has an agreement with her father to get married within a year. Her fight with Dr. Prem Verma, host of The Dr. Dil Show, goes viral, making finding her soul partner more challenging.
The more time Prem spends with Kareena, despite their opposing beliefs on love matches and arranged marriages, the more he thinks of her as the woman he wants to spend the rest of his life with. However, for Prem and Kareena to discover true happiness, they must acknowledge that their past animosity has become destiny.
Twisted lies- Ana Huang
Christian Harper is a monster dressed in the expertly made clothing of a gentleman. He is charming, deadly, and cunning enough to hide it.
Though he has little use for ethics and even less for love, he finds it impossible to ignore the unusual attraction he feels toward the woman who lives one floor below him. He can't figure her out, but she's the object of his worst wishes. And when the chance to get nearer to her presents itself, he breaks his own rules to make her an offer she can't reject. Twisted Lies is a seductive fictitious dating story. Although it is the fourth and last book in the Twisted series, you can read it separately.

Book lovers- Emily Henry
Nora Stephens, a workaholic and ruthless literary agent from New York, is forced by her younger sister to spend a month visiting the charming small town of Sunshine Falls, North Carolina. Nora is well-versed in all the clichés surrounding small-town makeovers and rom-coms where the heroes forego their material comforts in favour of a simpler existence, but she enjoys her life and work in New York.
But when Nora meets Charlie Lastra in Sunshine Falls, a dashing, no-nonsense book editor she knows from New York, she begins to reflect on many parts of her life and realises she has no idea where her story is going.
Nine lives- Peter Swanson
Nine strangers who get a list with their names in the mail are the subjects of the story "Nine Lives." Only a list of names is present on a single piece of paper. The remaining names are unknown to all nine people and have never been met. They dismiss the mail as junk and ignore it until people on the list start experiencing awful things. But why are these nine people connected in such a horrifying way? From cancer nurses to aspiring actors, they all work in various fields. They constantly check behind them to see who will be crossed off next as the enigmatic sender chases these nine strangers.
The Night Shift- Alex Finlay
Four adolescents working late on New Year's Eve 1999 were attacked at a Blockbuster video store in New Jersey. Only one makes it. Police soon identified the lover of one of the victims as a suspect, but he ran away and was never seen again since then. Only one of four further adolescents attacked in the same town's ice cream shop fifteen years later survives. The only survivor of the Blockbuster massacre, who is forced to relive the horrors of her tragedy and the brother of the wanted suspect, who believes the police have the wrong suspect, and FBI agent Sarah Keller, who delve into the details of both nights to find the truth, have their lives intersect in the wake of the most recent crime.
This monsoon season, get ready to experience romance, thrills, and suspense through these books. It will not only elicit various emotions in you, but it will also keep you hooked to your seats while sipping a cup of coffee.