Best Indian Authors In LGBTQ+ Genre
on
Jun 17, 2022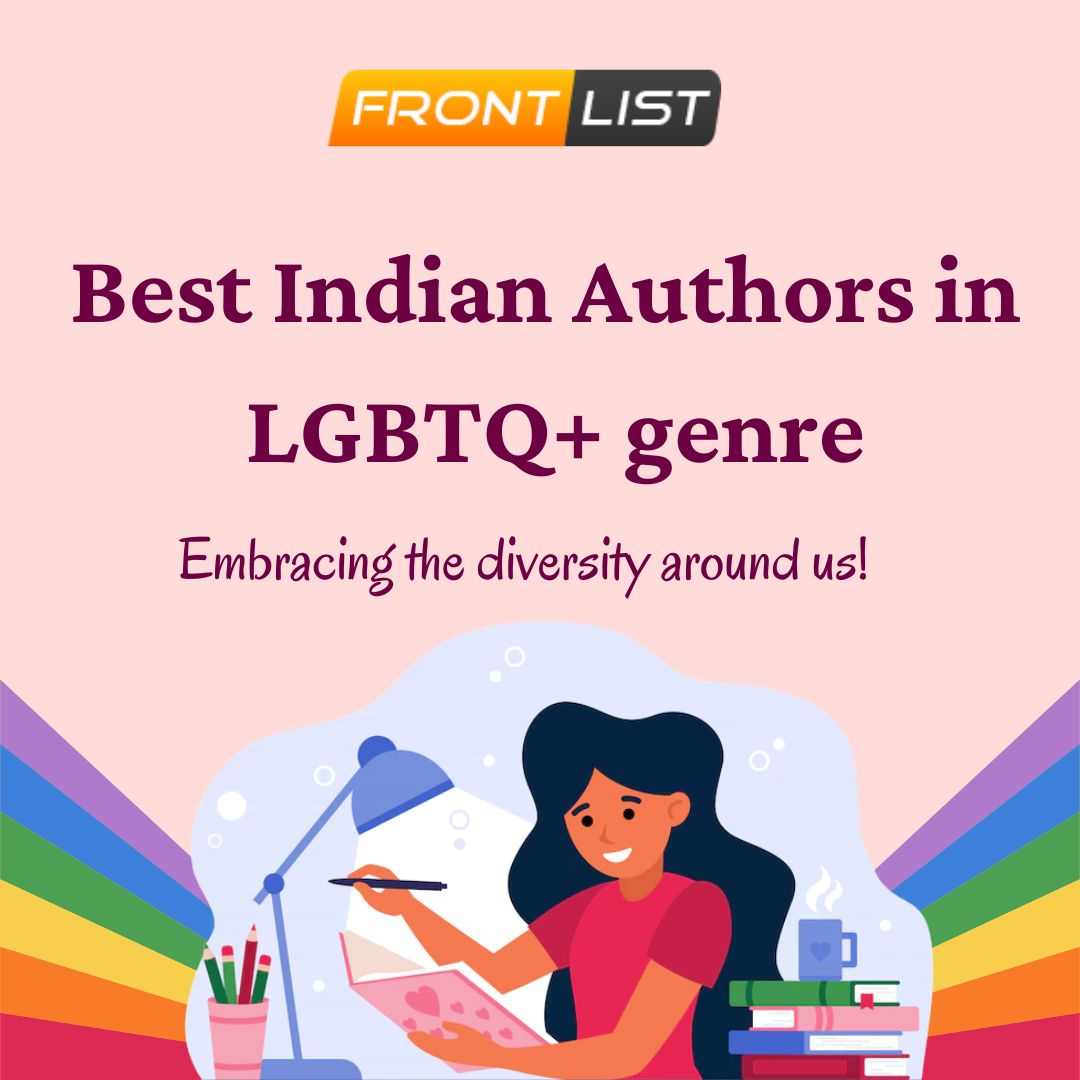 When it comes to LGBTQ issues, we all have a lot to say, share, and debate. People communicate their opinions and perspectives in ways that are most comfortable for them. However, we are all constrained when it comes to writing about it because not everyone can put their thoughts into words in a book. It takes expertise to become a writer and to communicate your ideas to an audience in a way that they can understand.
Authors assist us in reading and occasionally appreciating, learning, and analysing a subject that is otherwise difficult to comprehend in everyday life.
We've compiled a list of authors who have excelled in the field of LGBTQ literature.
Arundhati Roy
Arundhati Roy is an Indian novelist best known for her novel The God of Small Things, which won the Man Booker Prize for Fiction and went on to become the best-selling book by an Indian author who is not a resident of the country. She's also a proponent of human rights and the environment. She tells the story of an intersex character who is coming to grips with their sexuality. In "The Ministry of Utmost Happiness," Aftab, who was born a guy, transforms into Anjum, an intersex Muslim lady who seeks to safeguard her community. This book is a reflection on contemporary India as well as a discussion of the complicated subject of gender identification.
Amruta Patil
Amruta Patil is an Indian painter and graphic novelist. She worked as a copywriter at Enterprise Nexus in Mumbai from 1999 to 2000. She was the co-founder and editor of the quarterly magazine 'Mindfields' (2007-2012). She was awarded a TED Fellowship in 2009. Patil's first graphic novel, Kari, tackled themes of sexuality, friendship, and mortality, making her India's first female graphic writer. The story follows two lesbian lovers who are pushed to commit suicide. They manage to survive, but they are forced to part ways. The novel focuses on the protagonist, Kari's, story.
Neel Mukherjee
Neel Mukherjee is a London-based Indian English-language writer. He has several critically regarded works to his credit. He is the brother of Udayan Mukherjee, a well-known television anchor and editor. His work, which was shortlisted for the Man Booker Prize and won the Crossword Award, is much more than a 'gay story.' It is multi-layered, complicated, and spans multiple societies and periods. A Life Apart, a magnificent novel that weaves together numerous tales, tackles issues such as Colonial India, homosexual brutality, and the dilemmas of the gay sex trade in modern times, among others.
Manju Kapur
Manju Kapur is an Indian novelist who writes in Punjabi. Her debut novel, Difficult Daughters, won the Commonwealth Writers' Prize for Best First Book in Europe and South Asia in 1999. The book "A Married Woman" is the narrative of Astha, a woman who has been married to a loving and caring but conservative guy in a typical arranged marriage, but when she meets a younger lady who is a social activist, she realises she is drawn to women. Astha struggles with her sexuality, but she realises that she can only be truly happy when she is with the woman she loves, even if it means defying societal and familial expectations.
Hoshang Merchant
Hoshang Dinshaw Merchant is an Indian poet who was born in 1947. The majority of his works are written in English. Yaarana, an anthology of LGBT writing, is his most well-known work. He has written his autobiography, "The Man Who Would Be Queen," in the form of lyric essays. Hoshang Merchant, an out gay guy, has had to cope with dysfunctional parents, unaccepting sisters, and rejection from boyfriends who were afraid to come out of the closet. This novel depicts what it's like to grow up gay in India in a way that is both factual and beautiful to read.
Read the novels penned by these authors to get a taste of the LGBTQ community and learn more about it.