Digital Magazine Publishing: 5 Benefits of doing It
Digital Magazine Publishing: 5 Benefits of doing It
on
Aug 27, 2019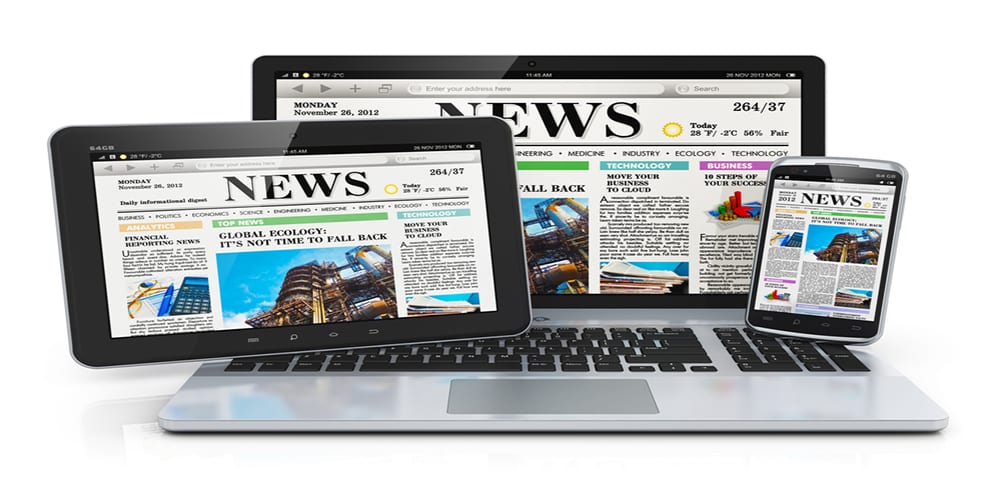 Unless you have a strong aversion to dealing with reality you've no doubt become aware of the fact that the digital magazine publishing is a great deal nowadays. Smartphones were adopted in a relatively short amount of time and have great influence on consumers. Additionally, the consumption of digital content has also been increased along with the increase of smartphone usage. Below we'll focus purely on the advantages of digital magazine publishing. Without a further ado, let's get straight down to business!
Green Action to Support Earth
Global warming is a serious problem these days, digital magazine publishing can be such a great solution for the environment. One of the facts of having a digital magazine is it requires no trees to create its pages. This is obviously an eco-friendly option that both reduces cost and lowers environmental impact. Since no trees are required to manufacture papers for a digital magazine, it's a great step to create a green environment.
Easy to Bring Everywhere
Unlike print magazines, a digital magazine only requires one device to carry around with you. This means you can carry a library of various magazine titles for every occasion. Vogue Magazine, Women's Health, and Entertainment Weekly can be read in one device which is your smartphone along with your social media and messenger apps. Not to mention you can also read your magazine on other gadgets since it can be synced across different devices. At least, it will happen if you choose
MagLoft
 as your digital magazine publishing partner. You will have your own branded mobile apps and web app. Plus, all your content will be saved safely in our cloud storage. Therefore,  it's almost impossible for your readers to lose their magazine issues. Even if they lose or break their devices, they can re-download your magazine issues from our cloud storage.
Having Awesome Content with Great Interactivity
Digital magazine publishing can help you to create content that is interactive. It will be able to contain audio, video and animations, which can enhance the message that you are trying to convey. We, MagLoft, are able to help you create this awesome content using our state of the art editor named TypeLoft. It is a visual drag and drop editor which allows you to create interactive and responsive content that fits perfectly on any screen size and orientation.
Quick Access to Your Magazine
It is very simple and easy to purchase and download a digital magazine. People living in big cities, in a remote village in a far away country or on a small island, can equally access the digital magazine as long as they have an internet connection. Therefore, people will quickly purchase their favourite magazine issues without going anywhere. It's as easy as swiping through the screen using their fingers. Digital publishing will also make it possible to purchase your favourite magazines 24 hours a day, every day of the year, from the comfort of your own couch. You can purchase and download your favourite magazines, even if you are on a vacation.
Saving Your Money Excessively
It's not some kind of an exaggeration but it's a simple fact for digital magazine publishing. Having a digital magazine can lower the cost of enjoying your favourite magazine titles. Without shipping and handling costs, digital magazines typically have prices that are 50-60% lower than their print counterparts. You're obviously not paying for the paper and the charges associated with using a printing press or the whole magazine-binding process either. Digital magazine publishing will cost you as publishers almost nothing to store the text on a server, and downloading your magazine issues from a server doesn't cost either party very much money at all. With MagLoft, everything will be covered by your monthly plan which starts from
$99
for web app only feature. Go to this
link
and sign up for free!