ANDROID 12 LEAK REVEALS DESIGN, PRIVACY FEATURES
ANDROID 12 LEAK REVEALS DESIGN, PRIVACY FEATURES
on
Feb 10, 2021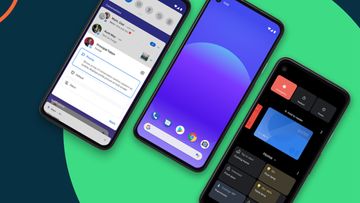 Google's Android 12 that is expected to launch sometime later this year has leaked courtesy of some UI screenshots. The next Android OS will succeed Android 11 that launched in September 2020 and will power popular smartphones by the end of the year. Google usually goes live with a developer preview of the latest Android iteration early in the year which is followed by beta release.
According to a report by XDA Developers that cites documentation received from an anonymous tipster, Google is planning a major revamp for the next Android update. The tipster shared a document that is said to be an early draft of new feature changes to Android 12 that Google shares with major partners. The documents also include screenshots that reveal new UI design, privacy settings toggle, status bar indicators and new widget types.
Before we go into the details of the leaked document, do note that this is a very early look at some features and things could change between now and the official announcement.
The screenshots posted by XDA Developers indicate at a UI design overhaul with large toggle buttons in the notification panel. There are now four quick toggles on top instead of six on Android 11. Conversations and app notifications are arranged in separate cards as on the current version of Android but are a bit more rounded and looks clean.
We can also notice a new indicator in the top-right corner which is said to be the privacy indicator like on iOS. This hints at the likelihood of new privacy options being added to Android which will alert the user for whenever an app or service used the camera and/or the microphone. In addition, it seems a notification will pop up every time the camera or microphone is used and users can manage the usage by tapping on the settings icon.
Android 12 may also see the addition of dedicated control toggles in the settings menu to disable the camera and mute microphone. As the report notes, this option is already present via "sensors off" quick toggle, but it does not appear unless developer options are enabled.
The leaked screenshots also give us a glimpse at the new type of widgets called "conversation widgets" which the company plans to make mandatory for Android 12 phones. These new widgets are essentially app shortcuts that provide details on pending calls, messages and other notifications. Apart from this, Google also plans to make the camera and microphone indicators mandatory Android 12 onwards. Google is expected to release the first Developer Preview of Android 12 in the next few weeks, and we will know more about the next Android OS then.
Source: Digit.in