Mohanji
on
Nov 16, 2021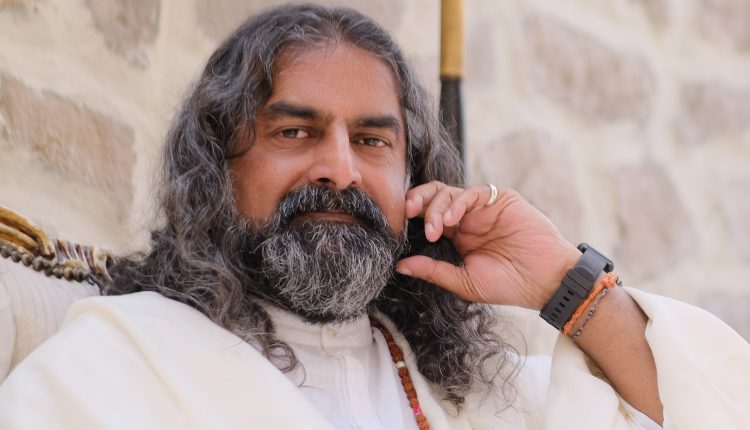 Mohan ji seeks to raise people to a higher awareness of life, living with purity, selflessness and unconditional love. The death of his beloved daughter Ammu triggered Mohanji's journey to self-enquiry and his search for the truth of life. Dedicating the next twelve years in silent inner exploration and search for the elusive silence within, helped him transform his personal grief and loss into a clear purpose that brought forth a new beginning, a new life, and a new path.
He says, "Money could not buy me satisfaction or contentment anymore. I refused to surrender to insecurities that power and positions deliver as a by-product." This eventually led him to pursue what his heart spoke. In June 2012, he quit a twenty-two year career and a senior management position in the corporate world to dedicate himself to selfless service and share his experiences and truth with the world.
Mohanji believes that the best religion for humans is practising humanity and the best spiritual practice is ahimsa – non-violence in thought, word and action. According to him, being oneself is the most authentic expression one can ever have in a lifetime. He describes his purpose as bringing people to themselves, encapsulated in his simple yet clear exhortation – "Be YOU". He encourages people to go beyond the mundane, experience without fear, express their unique individuality and strive to add value to the world in their capacity through their unique expressions and leave Earth a little better than one found it.
With this purpose in mind, Mohanji has inspired a global set of platforms to harness the immense potential of the individual for a better world and a better tomorrow – spiritual exploration through Mohanji Foundation, selfless service through ACT Foundation/Ammucare, traditional sciences and arts through Himalayan School, creative expression through World Consciousness Alliance <>
These platforms have a registered presence in seventeen countries with activities conducted in over ninety countries, run primarily with the help of voluntary donations and a global team of volunteers who want to seek to change the world through their own example.