Book Review: Faith and the Beloved by Kochery C Shibu
Book Review: Faith and the Beloved by Kochery C Shibu
on
Dec 14, 2021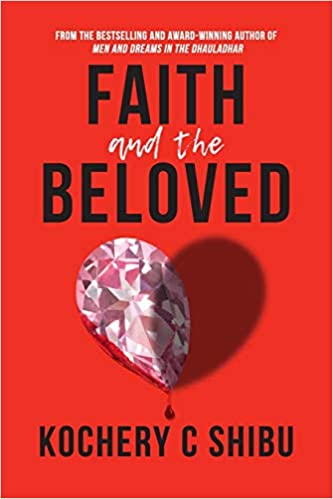 Written by Kochery C Shibu, 'Faith and the Beloved' is a dark crime thriller book that entails the chronicle of love, lust, betrayal and revenge. It depicts two parallel storylines which are interconnected with each other.

This gripping story uncovers the life's journey of multiple characters and has several storylines that are told from multiple perspectives. The book features a wealthy and successful businesswoman - Naithy Cherkil from Mumbai who ties the knot to young and handsome model Tony D' Souza after the demise of her husband.

She had no idea that her husband's perfect sex slave was a terror outfit's sleeper cell. As the male Mata Hari is unleashed, events in her life take unexpected turns. PremRollands is a great student and kalari practitioner whose life revolves around his brother Arun. Things go awry when Arun is killed by the police in strange circumstances. In retaliation, Prem kills the inspector and flees. He's on the lookout for Alice in order to uncover the terrible mysteries that led to his brother's murder. Prem must exact vengeance on those who intended to murder his brother, even if it means risking his own life. Alice Cherokil, who is eighteen years old, understands more about computers and mystery games than the normal girl her age. When Alice's mother gets hospitalised and falls into a coma, her world falls apart.

The web of secrets around two valuable diamonds and her stepfather threatens to destroy Alice's family, so she's playing the ultimate mystery game of her life. Alice overcomes a moral dilemma to assassinate her stepfather and flees. To save her mother's life, Alice must outwit the underworld and keep one step ahead of everyone else, or the guilt of her failure will follow her for the rest of her life. As Naithy, Prem, and Alice's paths cross, they must maintain their faith and protect their loved ones, even if it means risking their own lives.

When it comes to the plot, the storyline is undeniably compelling, albeit the first few chapters appeared a touch long-winded because the author included a lot of extraneous elements that could have been avoided to some extent. But, as I dug more into the novel, I found that I thoroughly loved reading this complex plot since it was full of suspense, and one must dispute that the author did an excellent job of maintaining the suspense throughout the storey line, which had me hooked to the page until the very end. While reading it, I was able to imagine the plot. The story's setting was progressively built up, with each chapter detailing the characters' journey and their connection to the plot. The characters in the book are immediately relatable to the readers.

Kochery has included various incidents such as the rising of the LTTE, the Mumbai Terror Attacks etc and beautifully woven into the crime saga. He sketches each character's arc exceptionally and their features till the end. All characters are unbreakable and believable.

A must-read book for those, who're looking for Dark Crime Story.
Tap to buy - Click Here