'Writing to me is about flow — it's about emotion, it's about not worrying…'
'Writing to me is about flow — it's about emotion, it's about not worrying…'
on
Nov 19, 2019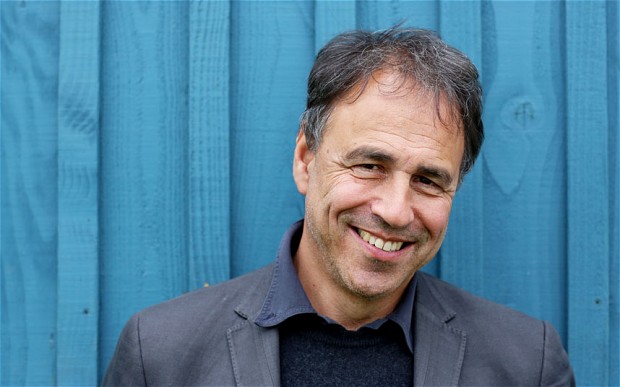 "I'm an unencumbered writer," says Anthony Horowitz after one of his sessions at the just-concluded Tata Literature Live! Literary festival this weekend. The 64-year-old writer's first book, The Sinister Secret of Frederick K Bower, was published in 1979, and since then, Horowitz has written children's books, murder mysteries, plays, award-winning period drama such as Foyle's War, Injustice, Poirot and Midsomer Murders. He's also written two novels each for the James Bond and the Sherlock Holmes series. Excerpts from a conversation with 
The Indian Express
.
What is the trickiest thing about writing for children?
First of all, I always say that if it's hard, something has gone wrong. I don't like the words difficult, easy, hard, tricky. Writing to me is about flow — it's about emotion, it's about not worrying and testing yourself all the time. I'm not worrying about the complexity of what I'm doing. I've never forgotten what it was like when I was a child, and that's why I write for young people. Maybe what is tricky is to make sure that my books aren't too violent, or that the language is accessible — I hate words that cause children to stumble when they're reading. Coming up with new actions for Alex Rider, sometimes…but this is the fun of what I do.
You've said that of all your work, you're most proud of the Alex Rider series. Why?
I wrote my first book, a children's book, as an accident, when I was 22. I was almost a child myself and I didn't know anything about the world. I wrote 10 children's books that weren't very successful and then Alex Rider became something of a phenomenon. Why I'm proud of it is that many people have told me that their journey in literature and reading began with those books. I'm very proud that my books have been doorways into a reading adventure.
What was it like to have been published at 22?
I think people think that being published is a big thing — it's not. It's a starting point. Of course, I was excited and my mother was happy to have a book in her hand written by her son. But then there's the frustration of why isn't it selling 50,000 copies, why is nobody writing about me, or noticing me. I remember standing in bookshops just waiting to see if somebody would buy my book and, of course, they never did. Now, when I go into a bookshop, it's a different experience. But it wasn't until Alex Rider that anybody in England noticed my work.
You were commissioned to write books by both the estates of Arthur Conan Doyle and Ian Fleming. Were you daunted?
No, I wouldn't have done it if I didn't think I could do it. I wouldn't have written the Sherlock book if I was going to do it badly. I remember I wrote the first chapter of The House of Silk, before I signed the contract and I sent it to Doyle family and asked, "Is this good enough?" and when they said yes, I signed the contract and wrote the book. Bond was the same, and I was pretty sure I could write it because I've loved Fleming since I was 10 years old. I had to do it.
In your recent works, The Word is Murder and The Sentence is Death, you've written yourself in the narrative. How did that come about?
My publishers wanted me to write a series of murder-mystery books and I wanted them to be completely original. I started asking myself a bunch of questions about the detective I would create and I realised that every single formula had already been done — there've been vampire and robot detectives. So I thought to myself, what can I do with the genre that hasn't ever been done before. I looked at the triangle of the author, the detective and the sidekick — the author is on the hill and sees everything, the detective is cleverer than the sidekick, who talks to the audience. I took myself off the top of the hill and put myself in as the sidekick. I realised that it would completely turn upside down all the conventions of the whodunit. In my book, I'm not the most clever person, I'm the most stupid person and that's an interesting thing to be.
You've written at least eight series of action, adventure, murder novels; several episodes for TV shows. How do you plot your tales?
I draw very complicated structures for my books. I don't begin writing till I know 50-60 per cent of what's going to happen; I leave room for surprise. This is my analogy — if I visit Mumbai, I need a map. If I don't have one, I'm never going to find the Gateway of India or places I want to see. But a map doesn't also mean that I have to go one way; I can go anyway I want to go because I always know where I am. The book is the same way and it's very carefully drawn out.