Trading Flesh in Tokyo - Nine Short Stories and a Play
By Rajesh Talwar
on
Jun 07, 2023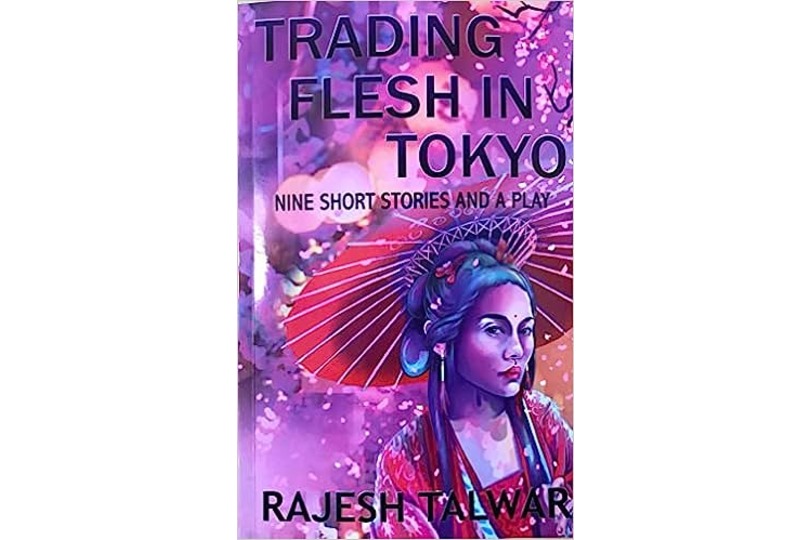 Trading Flesh in Tokyo is a collection of nine delightful stories and a play. The stories deal with love, poverty, crime and various troubling social issues, as well as with the passionate side of our lives. The characters in the play are powerful non-humans who are familiar to all of us.
In 'The Stars Are My Witness', an Indian scientist based in Thailand refuses international awards for mysterious reasons.Will he refuse the Nobel Prize too? In 'The Price of Revolution', an Indian revolutionary discovers that in his absence his girlfriend has developed other passions. 'The End of an English Friendship' touches upon the fragility of human relationships. In 'The Magnate's Magnet', a Chinese billionaire remembers the day his fortunes turned.
Other stories explore terrible secrets, such as in 'Like Two Fingers Entwined', where an Indian girl loses her virginity with consequences for a close friendship. In 'Kubla Khan Smoking a Reefer', an aspiring English poet smokes cannabis in Kathmandu with unexpected results.
In 'The Princess Who Would be King', a young princess rebels against the norms of her society. In 'Trading Flesh in Tokyo', an ageing American-Indian publishing executive falls in love with a young Japanese girl, but there are weighty issues that need to be resolved. In 'Sex and the Seety', Raju, a small-town boy, befriends an English girl, and they end up teaching each other different skills.
Finally, there is 'How Madame Corona Was Introduced to the World', a modern parable written in the form of a play.