Salaam Bastar (Hindi)
on
Dec 22, 2021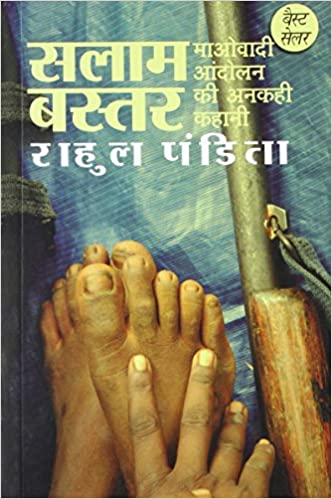 In Salaam Bastar (Hindi), Rahul Pandit acquaints the readers with the details of the Maoist movement. He tells the engaging tale of how a few men and women who believed in the idea of revolution entered Bastar in Central India in the year 1980. Soon, they successfully caused the rise of a massive revolt. Their group is now perceived as India's biggest internal security threat. The book talks about the Maoist's schemes and the way they go about executing them. The author has painstakingly carried out research to accumulate information for this book by spending a lot of time with the tribals in Central India's jungles.The book also informs readers that the Maoist movement is active in 10 states of India. The members of the Maoist gang also help the poor by carrying out deadly attacks against the Indian government.
Rahul Pandit provides an authentic and reliable account of the lives of the Maoists, owing to his relationship with the top brass of the Maoist squad. Salaam Bastar (Hindi) is in Hindi. It was published in 2012 by Tranquebar. It is available in paperback.
Key Features:
The book contains exclusive interviews with Maoist leaders, including Kobad Ghandy, the Maoist Supreme Commander and many others who were imprisoned and eventually killed by them.