Raj Kapoor: The Master at Work
on
Jan 27, 2022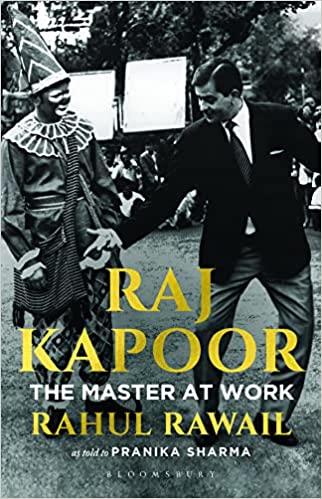 'If cinema did not exist, I would be non-existent.' - Raj Kapoor

In this warm, thoughtful memoir, veteran filmmaker Rahul Rawail goes back to his days spent in R.K. Studios where he was nurtured and taught to handle the ropes of filmmaking from the Master himself-Raj Kapoor. Through stories
only he can tell, Rawail delves not only into the techniques of the legendary filmmaker but also into hitherto unknown aspects of Raj Kapoor's eccentric personality-his quirky sense of humor, his insights into life, the relationship he shared with his crew, and his associations with artists of three generations.

The book also examines how the lessons he learnt under the tutelage of Raj Kapoor carried Rahul Rawail through directing his own blockbuster films including Love Story, Betaab, Arjun, and Dacait. Raj Kapoor: The Master at Work offers unique insights into what it took for Raj Kapoor to be an exceptional filmmaker, with his understanding
of human emotions, virtues of music and the art of visual storytelling. Within these pages, one sees behind the enigma who lived and breathed cinema, in his before-seen role as a teacher, mentor, parent and guru.
Click to buy this book - BuyBooksIndia