Top 6 Self Help Books
on
Sep 17, 2022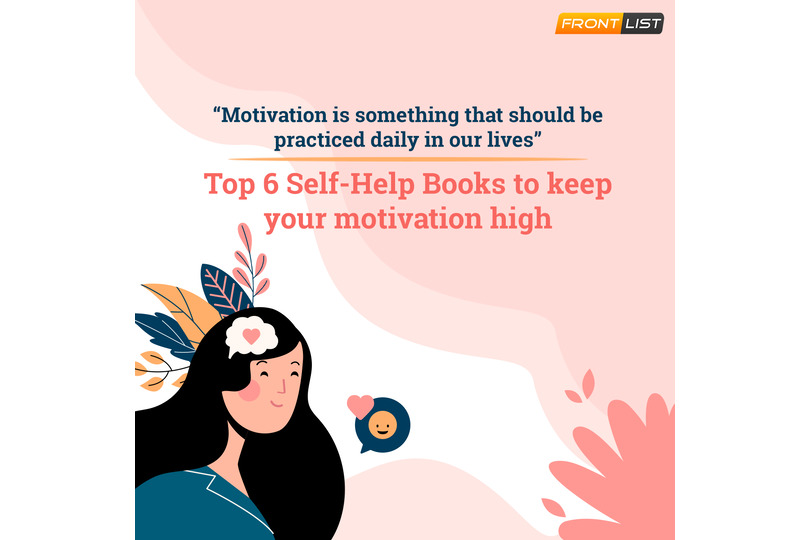 Our world is filled with wisdom if you have the mind to understand it. Countless books have been written to understand this hidden wisdom of life. These ideas travel space and time to reach you; all you have to do is open a book. But in an overabundance of wisdom books, it becomes tedious to find the right ones. Thus, we have compiled the best self-help books of our time just for you.
To understand the depths of our minds and take control over all aspects of our life, here are 6 self-help books that can help you transform into self-actualization.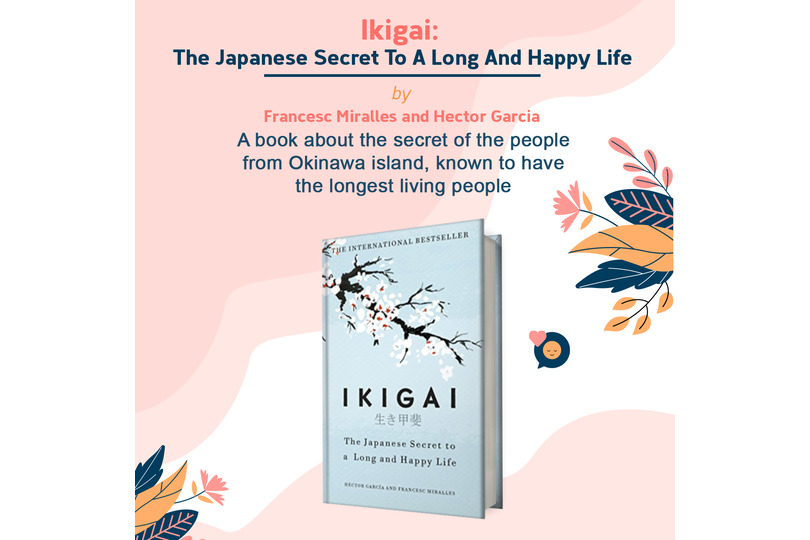 Ikigai: The Japanese Secret To A Long And Happy Life by Francesc Miralles and Hector Garcia
Okinawa island is known to the world as the place for the longest lifetimes of humans. Centennials are common on the island, and if you ask them what their secret is, they will softly whisper, 'Ikigai.' Now, Ikigai has many meanings, but the most important one is that it is a reason for you to jump out of your bed each morning. The thing that drives your body and mind, the connection to your soul's purpose, fills you with a state of ecstasy that never leaves you and is more profound than simple happiness. Read this book and find your Ikigai, which will show you how to leave urgency behind, find your purpose, nurture friendships, and throw yourself into your passions.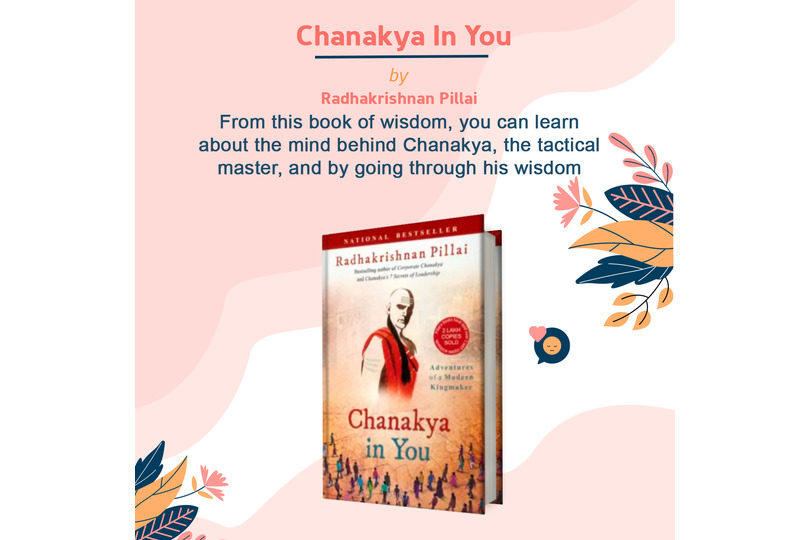 Chanakya In You by Radhakrishnan Pillai
Chanakya In You is the charming, lighthearted yet profound tale of a man inspired by his grandfather to seek the wisdom of the Arthashastra. Journey with a modern-day disciple of Chanakya as he goes from being an aimless youth to the wealthiest man in the world, inspiring a whole nation to study Sanskrit and ancient Indian literature for business success. Interestingly, this book does not have a single character with a name. The story is about you and your journey through life. While you flip through the pages, you may well find yourself walking the hero's path to bring out the Chanakya inside you. The book can be read by a parent or a young adult, by a business tycoon or an academic scholar, with equal ease and interest. This is a book for the people that makes you think.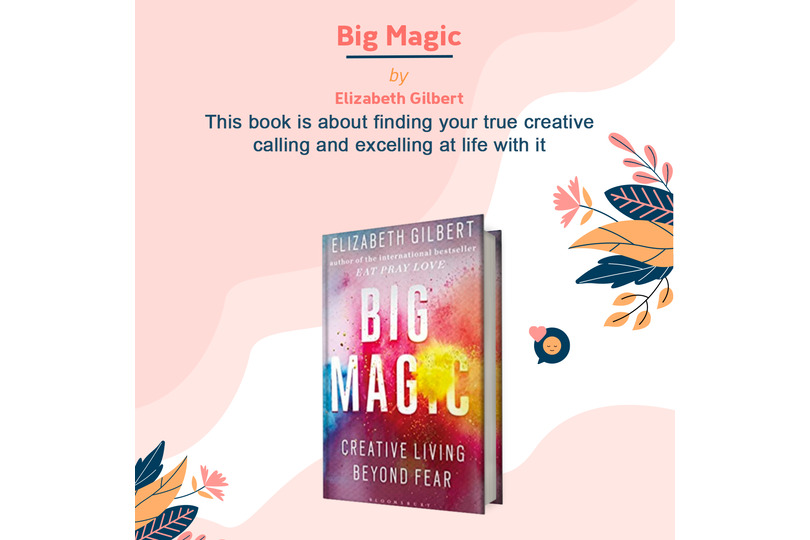 Big Magic by Elizabeth Gilbert
The author of Eat, Pray, Love is back with a bang to harness the method of creativity. Everyone is creative at some point in life, but creativity is a flow that comes to only those chosen by it. But there's a way to appease the creative gods, and that is by finding yourself and your true calling. This book is a guide from the author's perspective, who wishes to showcase her methods of ramming through her creativity, getting around blocks, and performing better despite ailing with imposter syndrome. We are all magic, but with this book, you'll find the Big Magic that drives us.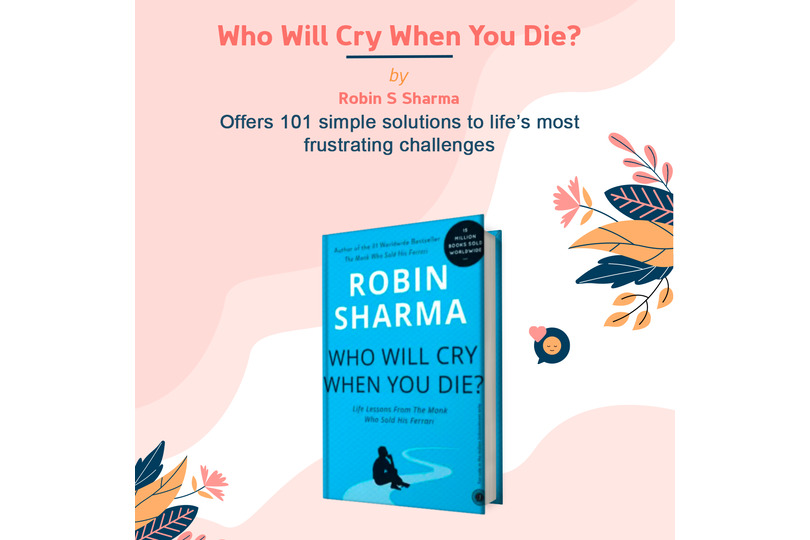 Who Will Cry When You Die? by Robin S Sharma
Would you like to replace that empty feeling inside you with a deep sense of peace, passion, and purpose? Are you hoping that your life will not only be successful but significant? Are you ready to have the very best within you shine through and create a rich legacy in the process? If so, this potent little book, with its powerful life lessons and gentle but profound wisdom, is exactly what you need to rise to your next level of living—offering 101 simple solutions to life's most frustrating challenges, bestselling author and life leadership guru Robin Sharma will show you exactly how to recreate your life so that you feel thrilled, beautifully fulfilled and deeply peaceful.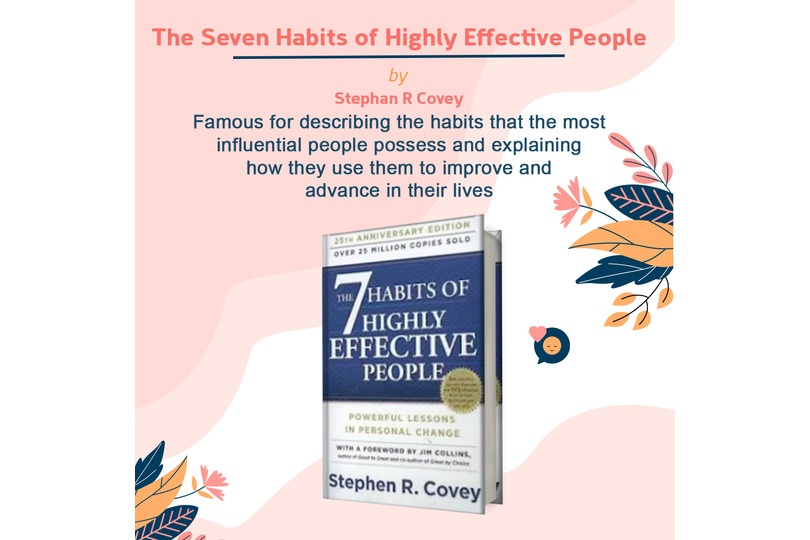 The 7 Habits of Highly Effective People by Stephen R Covey
Sold over 40 million times, this book is famous for describing the habits that the most influential people possess and explains how they use them to get better and ahead in their lives. These habits are more than just paying attention to your surroundings, assuming attraction with people to exude confidence, or being as honest as possible. The habits dive deep and lead with examples of true anecdotes from the author's life and showcase his belief that the world we witness is based on our perceptions. If we succeed in changing and morphing those perceptions according to how it suits us best, we can truly live self-actualized.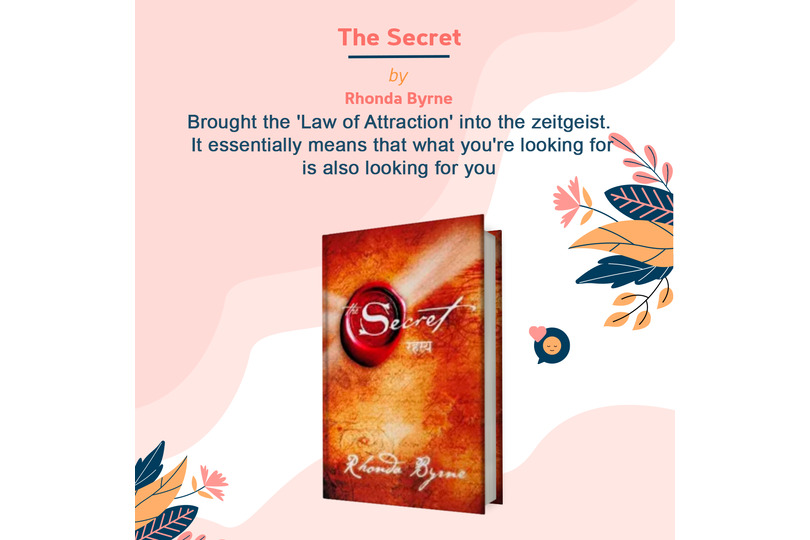 The Secret by Rhonda Byrne
There's no denying that this revolutionary book touched many hearts when it first revealed the secret of the Law of Attraction. It means that everything you are after is also after you, and just by manifesting this law inside of yourself, you can achieve the things you always wanted. Lead every situation with your strongest attitude and look upon every slight or loss as a lesson in making your true self. You are a god inside a human, and you can influence reality to make it become what you want it to be but only with gratitude.
These books and so much more have been written by wise authors who looked at the world from an entirely new perspective. By reading these books, you won't just feed your mind with crazy new ideas but also help you understand the truth that you have always been after.