The War of Canneti by Ankit Roy
the-war-of-canneti-by-ankit-roy
on
Dec 06, 2021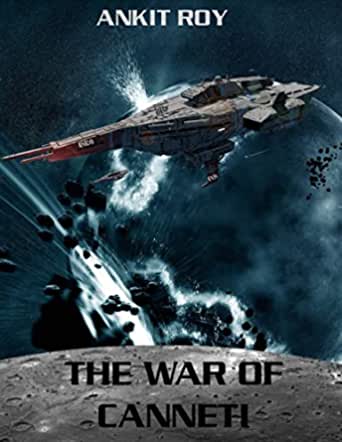 Written by Ankit Roy, 'The War of Canneti' is a sci-fi story that will teach everyone that it's important to ponder over the sustainability of the earth.
The story starts when Mumbai is devastated by the rising sea level and the story's protagonist Madhav, a famed environmentalist, finds out a nuclear explosive weakened the earth's core.

Afterward, a threat to human lives spread out when the UN has prohibited the remaining human survivors from colonizing Mars owing to overpopulation, lest Mars face the same fate as Earth.

Trying to find a new life for humans, Madhav embarks on the journey to a new planet with ISRO. With his fellows, he experiences strategies for survival on the planet. When they find the planet and send the cue to other members of the mission.
However, they are exposed to aliens on the way of biological surveys. Aliens captured them and interrogated everything about Earth. Things slipped away and they became against human mankind. Now Madhav has entered the war with Alien Ruler Beelzebub. He fought till the end and created a planet 'Canneti' where humans and aliens can live in unity and spread harmony.

Ankit Roy has beautifully portrayed how it's important to save the planet and human life. This book is a must read for those who have a fondness for space things and the environment.