The Story Of Chocolate By Katie Daynes : Book Review
The Story Of Chocolate By Katie Daynes : Book Review
on
Jul 07, 2021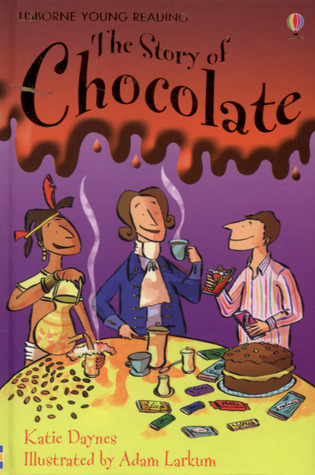 Ever wondered about the history of chocolates? Where did they come from? 
Since childhood, whenever we crave to eat something sweet then our mind only screams Chocolates. Whether you are a child or an adult, chocolates never fail to tempt us.  A bite of Chocolate can bring all good memories and also reduce stress.
Katie Daynes's "The Story of Chocolate Book," tells us the fascinating history of chocolate for children just beginning to read. It follows the story of the World's most famous treat from its origins in the rainforests of Central America to shops and factories everywhere across the world.
This book is beautifully depicted through the catchy and humorous illustrations of Adam Larkum.
Katie Dayne is the famous author of Children Books and her penchant of questioning the world from the Children's perspective is engrossing. 
On the Occasion of World Chocolate Day, you can read this magical and mouth-watering tale while eating your favorite Chocolate. 
Buy this book - 
https://www.buybooksindia.com/