The Gopi Diaries: Finding Love by Sudha Murty
The Gopi Diaries: Finding Love by Sudha Murty
on
Aug 02, 2021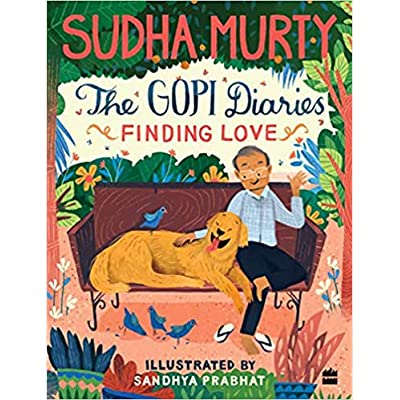 Gopi Diaries series, Gopi is stronger, bigger, more confident than the little pup he was in the first book, but he is also cheekier and more mischievous! He faces new situations, new challenges, even new dog companions with endless energy and spirit. And then comes the day when he faces the biggest surprise of them all...
Written in Sudha Murty's inimitable style, this simple story told from a dog's perspective shows us just why pets are so precious - for their love, devotion, and boundless affection. This is a book for Sudha Murty's fans of all ages as Gopi paws himself yet again into the hearts of children and adults alike.
The story continues on for our beloved doggo Gopi and this time it's a group of brand new adventures with new situations. I read the first book and I absolutely loved it. As soon as I found out that the second book was in the making, it took immediate priority over my other anticipated releases for this year.
In this book, Gopi is introduced to us as a more loving, playful, and top-notch adorable big pup. With the new world situation and the sudden changes, Gopi trying to figure it out, there were so many joyous and surprising moments which were quite amazing to read. With Gopi's internal monologue notched up the entire book's cuddlesome and affectionate scale to a great extent.
With remarkable and radiant illustrations, this book is a must-read and needs no convincing otherwise. And if you adored the first book (Coming home) then I can definitely be sure you are going to love this one as well.
Tap to buy -
ClickHere