Frontlist | Tata Literature Live brings top writers together virtually
Frontlist | Tata Literature Live brings top writers together virtually
on
Nov 20, 2020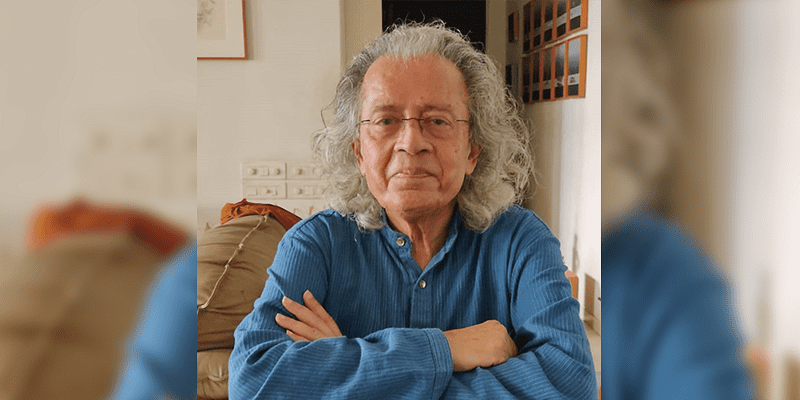 Tata Literature Live is back for its 11th year in a virtual format due to the ongoing COVID-19 pandemic. The festival, which began on November 16, will continue till November 22. The 2020 edition of the Tata Literature Live festival is in full swing in a virtual format. The event will be streaming live across Tata Literature Live social media platforms, where all the sessions will be free, and no registration will be required. The prestigious Tata Literature Live! The Mumbai Litfest literary awards will also be presented this year. Speaking about the new Tata Literature Live! 2020 format, Festival Founder-Director Anil Dharker says, "We are delighted to be able to announce that our Litfest has not fallen victim to the pandemic. The silver lining in our Corona cloud has been that the necessity of holding a virtual festival, which has resulted in us being able to host a higher number of really star participants from across India and the world, and has also enabled us to give global visibility to the much loved and awaited Tata Mumbai Litfest." According to Anil, it is a huge challenge for them to mount a world-class literary festival online for the first time, but it's also very exciting. "We hope that both our regular and potentially, many new audiences will find it as stimulating and compelling as always," he adds. In an interaction with YSWeekender, Anil talks about the new format of the festival, how it has evolved over the years, and their plans for the future.
YSWeekender [YSW]: Can you tell us about the Tata Literature Live festival?
Anil Dharker [AD]: Tata Literature Live! — founded by me in 2010 — organises the festival. It is Mumbai's premier international literary festival, which has become immensely popular because it looks at literature in a way that complements the spirit of Mumbai, which is energetic, cosmopolitan, and all-inclusive. Due to the pandemic, it will be on a digital platform for the first time and offers "entry" to the Festival to a global audience along with its core attendees from Mumbai.
YSW: What will be the differences in the festival this year from other years?
AD: The main difference, of course, is that this year the festival is purely online. Usually, it is held at three venues across Mumbai. This year, because of the pandemic that is not possible. But the silver lining is that we have been able to successfully invite extremely famous and busy writers and thinkers who might not have been able to spare the days to travel overseas or even within India to attend our physical festival but are very pleased to be able to participate virtually for an hour or so from the comfort of their homes or offices. The audience too, will not be confined to those physically in Mumbai. This year, anyone from Calgary to Auckland can attend!
YSW: What is the vision of the festival, and who is targeted for, when you first launched it, and how has it evolved?
AD: The concept of a literature festival for Mumbai was broached to me one day by city elders who felt that a city like ours should have such an annual event. With the steadfast support of the Tata Group, the Festival has been successfully held for a decade, and it is now an eagerly awaited annual event that kicks off Mumbai's winter calendar. It started out intending to celebrate the written word in all its glorious forms but has evolved from a purely Literary Festival to what I like to call an Ideas Festival. Over time, we've grown bigger, added venues, and become more ambitious. The festival includes book launches, thought-provoking talks, panel discussions, author interactions, performances, and book swaps. We have instituted the Tata Literature Live! Literary Awards for fiction, non-fiction, and business, now one of the most prestigious in the country. The Great Debate is one of the highlights of the Festival, as is the announcement of the Poet Laureate, and the winner of the Lifetime Achieving Award.
YSW: Who are some of the top writers participating this year, and how did you get them despite the pandemic?
AD: As always, this edition of the Festival has a formidable range of participants, including this year's Nobel Laureate Sir Roger Penrose, the father of modern linguistics Noam Chomsky, acclaimed authors like Ian McEwan, Martin Amis, Lord Jeffrey Archer, Ruskin Bond, Amy Tan, Neil Gaiman, Howard Jacobson, Robert Harris, Sudha Murthy, Arun Shourie, Fareed Zakaria, Emma Donoghue, Peter May, Ashwin Sanghi, Shashi Tharoor, Shobhaa De, Farrukh Dhondy, Craig Brown, and many more. We also have internationally known thinkers like Michael Sandel, Pratap Bhanu Mehta, Robin Dunbar, Henry Marsh, Christophe Jaffrelot, Tom Friedman, former RBI Governor Dr Raghuram Rajan, historian Ramachandra Guha, renowned cultural figures Javed Akhtar, T M Krishna, David Hare, Naseeruddin Shah, and Miriam Margolyes.
YSW: How is the winner of the Lifetime Achievement Award chosen, and who were some of the earlier awardees?
AD: The winner of the Lifetime Award is chosen for the substantial body of work that has made an indisputable literary impact. This year's award will go to much beloved and award-winning author, Padma Shri and Padma Bhushan Ruskin Bond, whose books almost every child in India reading in English would have read. His books have made generations of Indians into readers and book lovers. He was also one of the original "eco-warriors" — all his books have nature as a theme, or a backdrop long before the world woke up to its importance. Our Previous awardees are Shanta Gokhale, Sir Mark Tully, Girish Karnad, Amitav Ghosh, Kiran Nagarkar, MT Vasudevan Nair, Khushwant Singh, Sir VS Naipaul, and Mahasweta Devi.
YSW: What are some of the subjects that will be discussed during the festival by the authors?
AD: It is truly an Ideas Festival. There are 175 writers, thinkers, and performers from India and across the world in 80 sessions, covering literature, philosophy, art, theatre, politics, international affairs, medicine, sport, business, economics, media, and performances. Each session has been curated to engage with key topics and world leaders in the field. I think they will all be very popular and our visitors will be spoilt for choice.
YSW: How can people participate in the festival? Is there a fee, and how can they log on to listen to the writers they like?
AD: We are expecting a global audience which will be possible this year because of our virtual presence. There is no fee, no registration. The sessions will be available to view on any of these platforms: Web: 
https://tatalitlive.in/
YouTube: 
https://www.youtube.com/TataLiteratureLive
Facebook: 
https://www.facebook.com/TataLitLive/
Twitter: 
https://twitter.com/tatalitlive/
Instagram: 
https://www.instagram.com/tatalitlive/
YSW: What are some of the important items on the agenda this year? Book launches, haiku, or author interactions?
AD: We are launching books on subjects as diverse as cricket, nationalism, poetry, and death. Obviously, the limitations of the pandemic are that there will be no physical assembling at a particular campus, and no direct verbal interactions between speakers and audiences. However, we are still holding performances, like music and dance.
YSW: As many people were confined at home this year, a lot of them were reading. Which genre did publishers sell the most this year?
AD: Especially in the early months of the pandemic, when people were completely locked down, books certainly came to the rescue of many. The reading pattern was varied: some re-visited old classics, some went through a variety of piled-up books at home, which were awaiting a time to be read, some tackled new authors and subjects, some took refuge in comedy and light works of fiction, others took to darker themes that mirrored the current circumstances. But what is important is that people rediscovered books — their solace, their enchantment, their joy — and I hope they have revived the reading habit permanently.
YSW: As the founder of the festival and a writer, can you tell us about your own love for books, and how you come up with the inspiration to write?
AD: My love for books came from my parents. My mother, Vasumati Dharker, was one of the leading Marathi short story writers of her day, and I grew up being introduced as 'Vasumati Dharker's son.' My father, a civil servant, had studied at SOAS at London University and had taken Harold Laski's classes at LSE. His thesis on Lord Macaulay was published in England by Oxford University Press. So, I grew up surrounded by books, and talk of Shaw and Shakespeare!
YSW: Can you recommend five must-read books that have helped you in some way?
AD: It's impossible for me to pinpoint any specific book that influenced me. I read voraciously, reading a book a day in summer vacations — ranging from Shakespeare plays to detective fiction of Erle Stanley Gardner.  Later, someone like Graham Greene became a favourite, as did Nabokov. I suppose a book on the human brain that I won in my first year at college in the annual General Knowledge competition was important. I also read a lot of plays: Arthur Miller, Eugene O'Neill, Tom Stoppard, Edward Albee, Samuel Beckett... Lots of poetry too.
YSW: What are your plans post-COVID for the festival, and your literary career?
AD: Plans for the next festival will evolve, and the next Litfest will always be bigger and better than the previous one! As for my writing, my advance New Year resolution is to really get down in earnest to the books I have begun, and those that have started to form in my mind. Read more at:
https://yourstory.com/weekender/books-tata-literature-live-anil-dharker
Edited by Suman Singh