Frontlist | Sophie Kinsella shares the reads that stands out for her
Frontlist | Sophie Kinsella shares the reads that stands out for her
on
Dec 15, 2020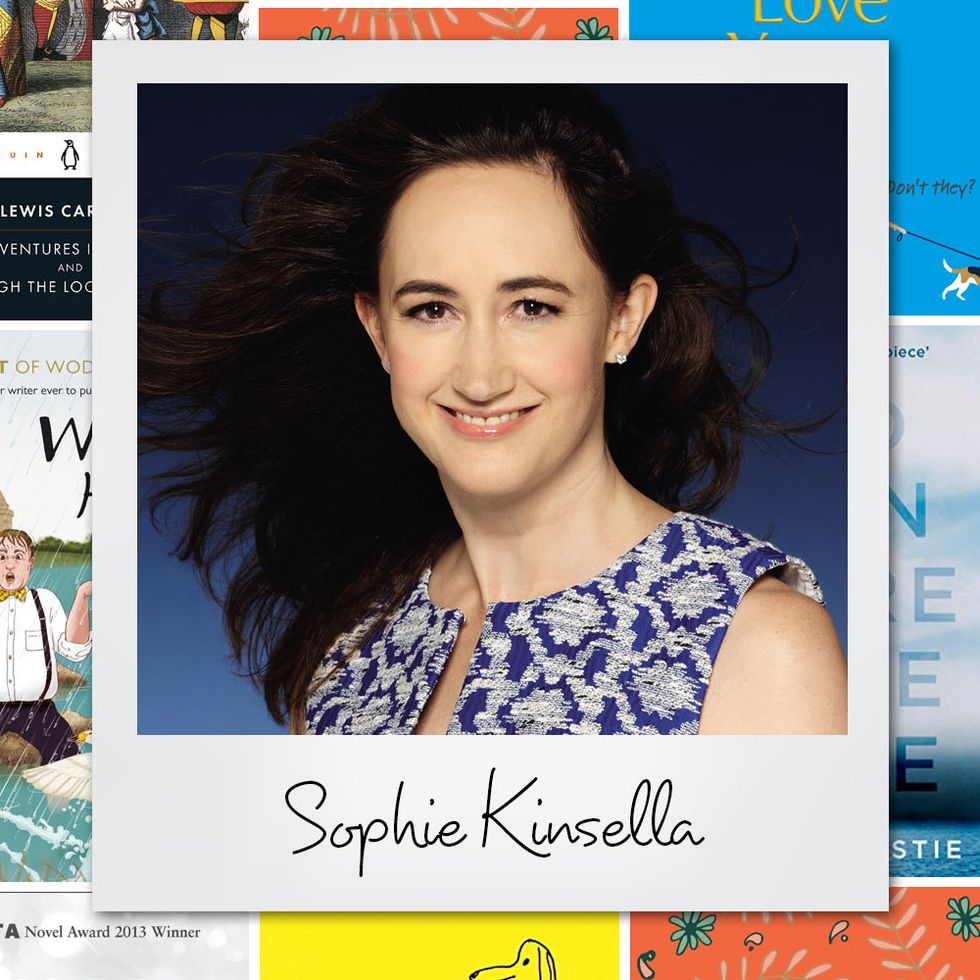 Welcome to 'The books that shaped me' - a
Good Housekeeping
 series in which authors talk us through the reads that stand out for them. This week, we're hearing from 
Sophie Kinsella
, the international bestselling writer. She is the author of many number one bestsellers, including the hugely popular 
Shopaholic
 series. She has also written seven bestselling novels as Madeleine Wickham and several books for children. Her latest novel is 
Love Your Life
.
How have books impacted your life?
I've always been a voracious reader. There were books everywhere when I was child: scattered around my bedroom, around the house, left on the back seat of our family car… so I pretty much always had a book in my hand. They were an escape: a way into other people's worlds and problems, and into their minds. For me, this is where books win over films, TV and plays – they bring you right into someone else's thoughts, and teach you the valuable lesson that not everyone thinks the same.
The childhood book that's stayed with you...
I read both the Alice books by Lewis Carroll when I was a child, and I have read them to all my five children. The combination of magical fantasy, absurd humour, and logical games is delicious, to this day. My favourite of the two is Through the Looking Glass, mostly because of the hilarious characters, such as Humpty Dumpty, who believes words mean what he wants them to mean, and the hapless, gentle White Knight with all his terrible inventions.
Your favourite book of all time...
If I had to pick a favourite book, it would be Emma by Jane Austen. I adore all Austen's books, for their elegant, witty observations on human nature but this novel stands out as having a flawed central character whom we love, even as she is making mistakes and behaving badly. It gives us all hope! As well as being sharp and funny, it's a supremely romantic book, and I have always loved the line in which Emma suddenly realises her feelings: It darted through her with the speed of an arrow that Mr Knightley must marry no one but herself!
The book you wish you'd written...
I absolutely loved Life After Life by Kate Atkinson. It has such a clever concept – one central character lives different versions of her life – and explores so much, from family to war to social observation. It's an ambitious, virtuoso piece of writing, and so is the companion book A God In Ruins.
The book you wish everyone would read...
There's a book called Love That Dog by Sharon Creech that I recommend to everyone. It's a children's book, but it's beautiful and thought-provoking for all ages - as well as being incredibly quick and easy to read. It is written in free verse, and is about a boy in his English class, learning to love and write poetry. It features real poems and can teach us all about the power of poetry, as well as compassion, loss, healing and never giving up. It really is a gem.
The book that got you through a hard time...
Whenever I'm feeling down, I turn to Agatha Christie. There's something so soothing about immersing yourself in a bygone era of drinks on the terrace, tea on the lawn and dressing for dinner as the butler sounds the gong. The murders are not violent or upsetting, and following the puzzle of each book is a wonderful, comforting distraction. Although I've read them all before, I thankfully have a very bad memory, so I'm never quite sure who did it, until the last page, when I exclaim, Oh yes, of course!
The book that uplifts you...
If I want to smile, I open a book by PG Wodehouse. His use of language is sublime, his sense of the absurd is acute, and his hapless characters fall into one hilarious scrape after another. I'm particularly fond of the books set at Blandings Castle – true escapism.
By: Good Housekeeping Web Team