Sagar Kambli aka Zack Miller Speaks About His Book 'God Mode' With Frontlist
on
May 13, 2022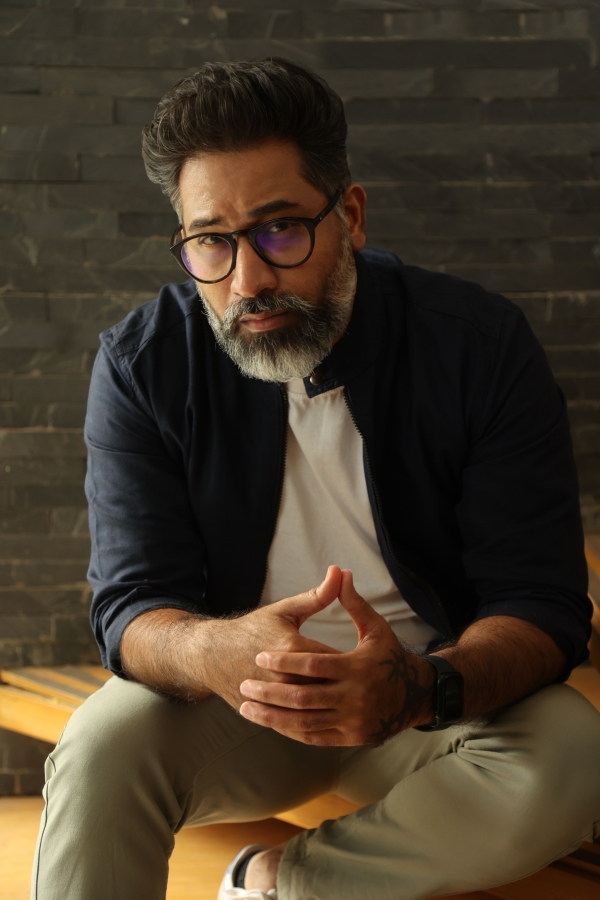 Frontlist- You write under the pen name Zack Miller. What made you choose this name?
Zack- I have been in advertising as a creative director (art) for many years and have earned a certain reputation. God Mode is my first book as a writer. As I was stepping into unknown territory, I wanted to create a new identity altogether. That is why I wanted a pen name in the first place. While I was writing the storyline of God Mode, I started relating to the protagonist (Zack Miller) in many ways. Hence, I thought of using the protagonist's name as my pseudonym.
Frontlist- You are an Art School graduate and have been a Creative Director for multiple leading advertising agencies. How did you decide to become a novelist?
Zack- As a Creative Director, I would come up with creative stories for brands regularly. But these were mostly 30-45 seconds television commercials. Somewhere along the way, I came up with a plot which was different than my regular line of work and I started penning it down. That's how God Mode shaped up.
Frontlist- What type of book do you like to read for pleasure, as authors tend to be avid readers?
Zack- I mostly read crime thrillers. I am a fan of Lee Child, Anthony Horowitz, Jo Nesbo, Michael Connelly, Chris Carter and Higashino Keigo. Then there are other books that keep me sane like, Karma by Sadhguru, Life's Amazing Secrets by Gaur Gopal Das. I also love reading mythology books by Devdutt Pattanaik.
Frontlist- Which is your favourite recently read crime fiction title?
Zack- The Devotion Of Suspect X by Higashino Keigo is my favourite book.
Frontlist- "Patience is the art of counting down before you blast off." Share the context behind the quote.
Zack- Acting out of impulse might lead to unpleasant consequences. Whereas patience is the true key to self-confidence and becoming a master of self-discipline. The other way to look at it would be, let the first impulse pass, wait for the second.
Frontlist- Thrillers tend to end chapters with a shocking reveal, confession, or unexpected twist, to keep the reader turning the pages. How did the story come to you?
Zack- The amalgamation of being creative and a fan of true crime is quite lethal. It's just the matter of channelling the byproduct of this amalgamation in a way that the audience could enjoy every bit of it. l would say that God Mode is that byproduct.