PVLF 2023 | Disha Publications | Sponsor
With a history of 20+ years and a catalogue of 800+ books, DISHA Publication provides online learning options
on
Dec 06, 2022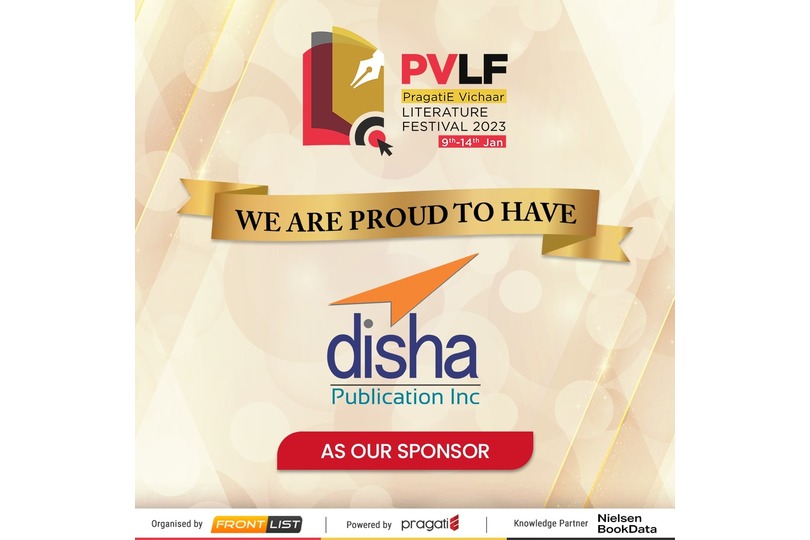 We are exhilarated to announce that Disha Publications will be the Sponsor at the PragatiE Vichaar Literature Festival 2023.

DISHA Publication is India's leading publisher and distributor of print and digital learning material with strengths in school books, competitive exam books, e-books and online test series. DISHA has been awarded the "Best Exam Prep Company of 2022" by BW Business World and 2nd among India's Top Academic Publishers by the Minister of State for Education Sh. Rajkumar Ranjan Singh, during The People's Choice Publisher Award by Front List and The Federation of Indian Publishers with Nielsen in March 2022.
With a history of 20+ years and a catalogue of 800+ books, DISHA Publication provides online learning options, varying from eBooks, online tests, online courses, and mentorship, while also being a leading provider of K–12 education content and material for competitive exams.