Frontlist | One life one chance: Motivational thoughts shared by author
Frontlist | One life one chance: Motivational thoughts shared by author
on
Dec 02, 2020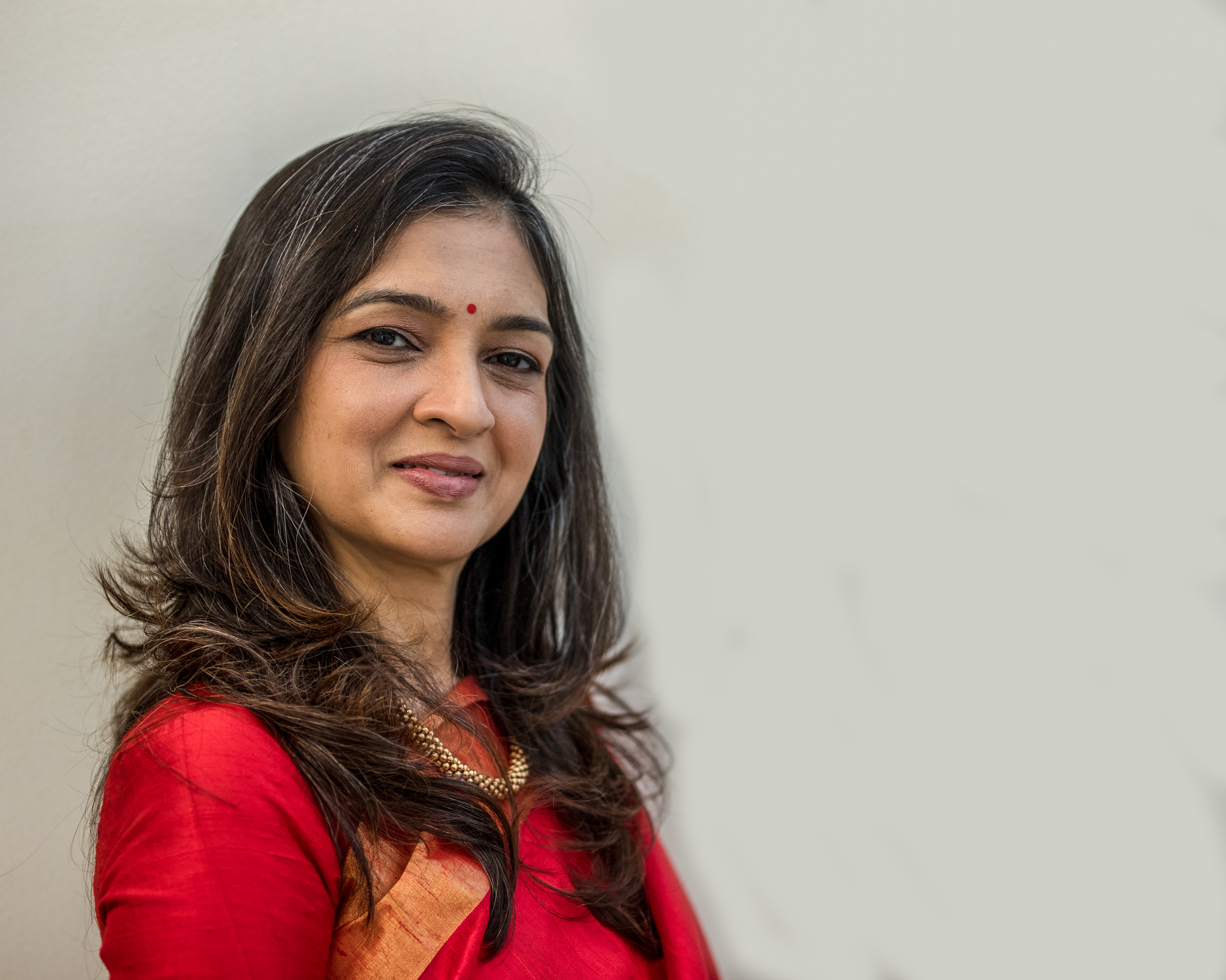 1. Why did you choose to be an author?
A burning fire and strong desire to share with millions of readers the simple mantra to  happiness propelled me to write. When I started to share my inspirations through blogs and videos on various social media platforms; heart-warming response and questions from readers became the winds beneath my wings and I decided to use the traditional approach of writing to help people find freedom and happiness and the author in me was born.
2.Besides writing, what are your other interests?
I love to read, travel, meet people and cook. I also indulge myself in different forms of art and creativity during my 'me-time'.
3.  What kind of authors do you read?
My literary preferences is not dictated by the authors but by the plot and my frame of mind. I enjoy books across all genres with core interest in biography, philosophy of life, spirituality, esoteric science and wellness.
4. How were your initial days as an author? Any pointers for newbies?
When I decided to write a book, ideas began to take form in my mind and my ink did not stop flowing till I had completed the book. It took me six weeks to complete my first book. I was completely engulfed by its vibration. I practically lived the book each day as though it was alive. I was so driven by the force of my determination and positivity to bring my debut book '25 Essentials To Happy Living' to light that no amount of obstacles could deter me. From approaching publishers to evaluating self-publishing options, getting the manuscript edited, networking, follow up calls and emails I did it all. Patience, positivity and perseverance for two years was rewarding when my debut book found home at Vishwakarma Publications once I signed with Suhail Mathur, The Book Bakers.
5. According to you, how to craft a bestseller?
Rewards come by the virtue of sincere efforts. Empathy, humbleness, self-discipline, focus, clarity, faith and positivity are the fundamentals for success in everything that we do.
6. As the Covid-19 pandemic hit the global industries, as a writer where do you think is the Indian Publishing industry heading right now?
I believe that the world will only want to read more with the reformations in living since Covid-19 and this is a promising sign for the Indian Publishing industry. Reading adds to our knowledge which deepens our understanding and shows a direction in every situation. Reading not only transports us to a new world but is also de-stressing and calming. Publishing book must be supported with strong promotional and marketing plan especially during this time of pandemic to generate awareness.
7. What kind of role eBooks and audio books are playing during this pandemic?
The books that we choose to read or are reading tell a lot about our state of mind. The prime benefit of digital format during this pandemic has been contact less handling and helping people to stay happy, calm, positive and discovering their inner self by easy accessibility of books in digital format. As reading and writing habit can never fade away, new formats, evolving digital methods and genre have come to greater aid during this pandemic.
8. In your views, how will the lives of people be changed after the pandemic of Covid-19?
Only when we let go the old can we embrace the new and vice-versa. Globally, the pandemic has shaken the foundation but it is only reminding us that life is ever changing and nothing is ever constant. It is this change that will magnetise us to new development and growth. For the future to unfold beautifully and behold us in its joy we mustn't think and worry what is will be, rather keep working to manifest a healthy and prosperous tomorrow. Grit, passion, determination and an optimistic attitude will help transcend and develop a fulfilling new way of living.
9. What are the major challenges faced by authors from writing to publishing?
The wait period from writing a book to getting a publisher is the greatest challenge of all.
10. Reprographics is a major problem in the industry. In your opinion, what are the solutions to deal with it?
Establishing a writers association for copyright / IP registration to safeguard the authors interest would be good besides sincerity.
11. How did publishing your first book change your process of writing?
We all evolve with changing time, age and experience. My process of writing continues to be same but every time an idea sparks, I start work to create it in my unique style of writing.
12. What is your take on the National Education Policy (NEP 2020)?
The NEP 2020 has certainly initiated a process to transform the educational institutions in India. It will provide a lot of convenience and flexibility to students. Creating avenues and opportunities for students from middle school age is very promising. It is the first education policy of 21
st
century and I am very positive of its prospects as it will be rewarding for the students.
13. Do you think that learning in India is evolving with technological advancement? What more can be done?
Yes absolutely and we have seen it since the onset of the pandemic. In fact, with the advent of new normal, learning migrated completely online and this was possible due to our technological advancement. With time it is going to become more efficient and progressive.
14. Delhi Book Fair happened virtually this year, what is your perspective on the whole scenario?
Attending Delhi Book Fair virtually before the pandemic would have been unfathomable. The belief to attend in person, meet and network, touch and feel of books would have negated out this option as against attending in person. But with the advent of the pandemic, attending Delhi Book Fair virtually was an event to look forward to. Virtual curation of the book fair created a platform for interesting panel-discussions, an opportunity to interact with renowned personalities sitting at home and above all interact with readers. It was a beautifully curated event giving myriad of opportunities to thousands of people globally. This virtual event brought the world closer.