Jayanthi Sankar
on
Oct 25, 2021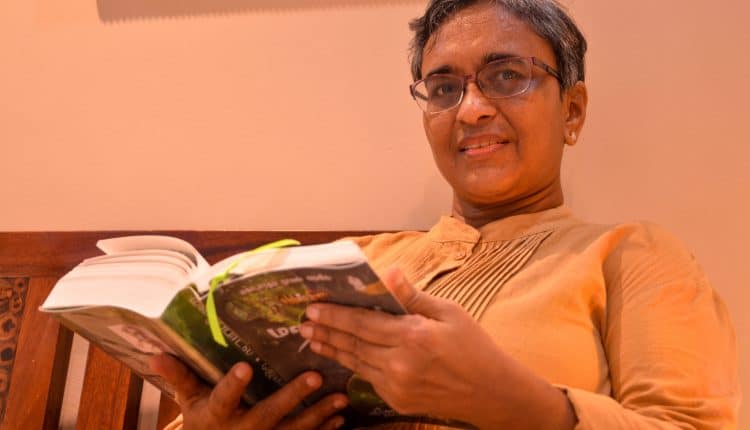 Born and brought up in India, Jayanthi Sankar living in Singapore since 1990, and has been creatively active since 1995. Critically acclaimed short stories collection – Dangling Gandhi was the winner out of the seven finalists in the category of fiction: short story in 2020 International Book Award American book fest. Literary Titan award is another international award it was bestowed with apart from a few nominations like NE8x 2020, The Indian Awaz-Guwahati2020, Voice of words-Dehradun. She's been published in several magazines and ezines like the indianruminations, museindia, The Wagon, inOpinion. Her short stories have found places in various anthologies including 'the other'. She has been invited to participate in the panels of literary festivals such as (Asia Pacific Writers & Translators) APWT 2018 at Gold coast, Singapore Writers Festival, Seemanchal International Literary festival, Asean- India Pravasi Bharatiya Divas Writers Festival. Also a watercolour artist, she has been a freelancer for more than a decade and a half, with a three years of experience in journalism.
A lover of fiction, both in writing and reading, believes in the ever expanding scope of the creative world. While living in her fictional world, most of the time she interacts with the characters she forms and shapes. So, writing a novel is more of a process for her than a project. A process that she truly lives and loves and when she starts writing she's all into experimenting, both in form and content, especially in her storytelling. As the chapters unfold, she finds it a challenge getting the 'editor' and the 'critic' in her to wait patiently for the rewriting/editing phase.
Been in several international panels, Jayanthi Sankar's Misplaced Heads was on the Eyelands Book Awards 2020 final list of historical fiction. Dangling Gandhi won the short story in 2020 International Book Award -American book fest and The Literary Titan award.