Interview with Venita Coelho - Author of Dark Tales: Ghost Stories from India
Interview with Venita Coelho - Author of Dark Tales: Ghost Stories from India
on
Jun 15, 2021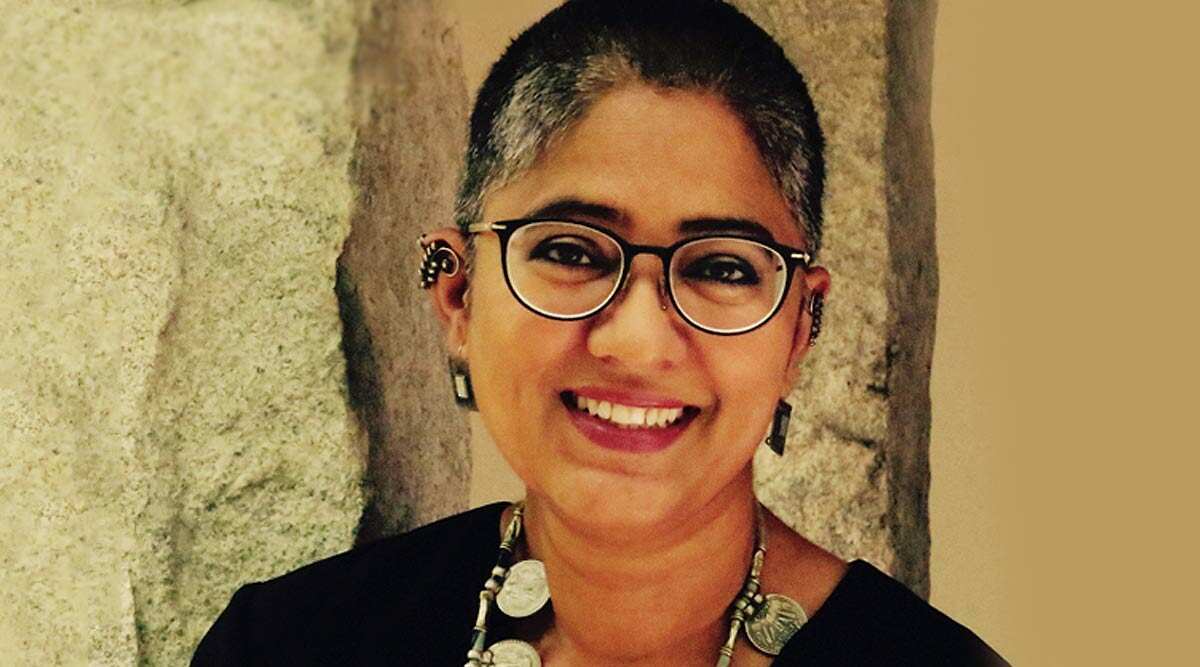 Venita Coelho
is an Indian writer, director, and artist. She currently lives in Goa with her daughter (whom she home-schools) and 10 dogs. Coelho is credited with having made a mark for herself in children's literature, besides film and television. She has won a lot of prestigious awards like the Sahitya Akademi Award, The Hindu good read, and many more. After working in Television and Films, she got herself into full-time writing and since then she has been garnering popularity as a Children and Adult author. Her books portray her life experiences.
You worked in the Film and Television industry. How was your experience there as a writer?
Writing for Television is way more different than writing a book. Everything is very well-collaborative. There were several writers for writing episodes and you need to pump out episodes every day. The story has already been dictated to you and the story and outline have been written by someone else. Then it goes to the Screenwriter, afterward you write and have channel feedback. It was kind of troubling which made me realize to stand out and become an independent writer as you have dominance over what you write and no one else impedes your writings.
Your Book - Dark Tales has already won the hearts of many Gothic genre readers. We would like to know have you ever experienced any horror event in your life?
I have never experienced any ghost event in my life but my family background has a bunch of Dark Stories. There was an incident of my uncle who used to do unconventional things after coming back from Voodoo Group. My childhood was all surrounded by horrible ghost stories and my mother made a significant mark to create a dark stories bubble in my mind back then. 
Could you tell our audiences how you came up with the idea of writing the Dark Tales Novel?
I wanted to write an impactful story that would leave everyone quaking in their boots.
First, I needed to figure out what kind of story affects others and gets them dismayed. The Nirbhaya Case, Uphaar Tragedy, and Nithari Case affected me the most and also shook up the whole nation. Therefore, I used the real incidents with a paranormal touch to write the story. 
How long did it take you to write the Dark Tales Novel?
It took almost 8 months to complete the novel. It was a short collection of stories. I have written the Dark Tales novel in between other projects and I have a rigid schedule to do all my writings. Whenever I write, I always choose a theme song that makes me connected to the storyline. 
Since last year, we all have been struggling with Covid 19 pandemic. As an author, how did you cope? 
After working with Television, I got fed up with the hustle and bustle of big cities which made me move to Goa and ever since I have lived there. Covid Relief life! But when I saw all the horrifying images of migrants and floating dead bodies in the Ganga River, it raised a question in my mind that how could I come up with lighthearted stories in these awful times. Then I took some time off from writing. In the end, I recovered and started writing again. 
How do you perceive the literature industry in the upcoming years?
India is the largest English-speaking country in the world but it amazes me that it doesn't reflect on Book Sales. Indians don't feel bothered to read much and people only read their syllabus books. Despite issues, the literature industry in the upcoming years will be outstanding according to me and I look for a better world where authors get an appreciation for their work. Especially, Children's books are in great demand and writers are fabulous in this genre. But someone needs to take a step forward for their rights and acknowledgment.
Why did you choose Penguin Random House India as your Publisher?
I've sent this book to a friend just for critics. And my friend got impressed with the story and persuaded me to get it published. Penguin Random House India chose my Dark Tales Novel to be published. So, I didn't have to hunt down any publisher. My Favourite Publisher is Scholastic India.