Interview with Tusshar Kapoor, Author of "Bachelor Dad"
on
Jan 31, 2022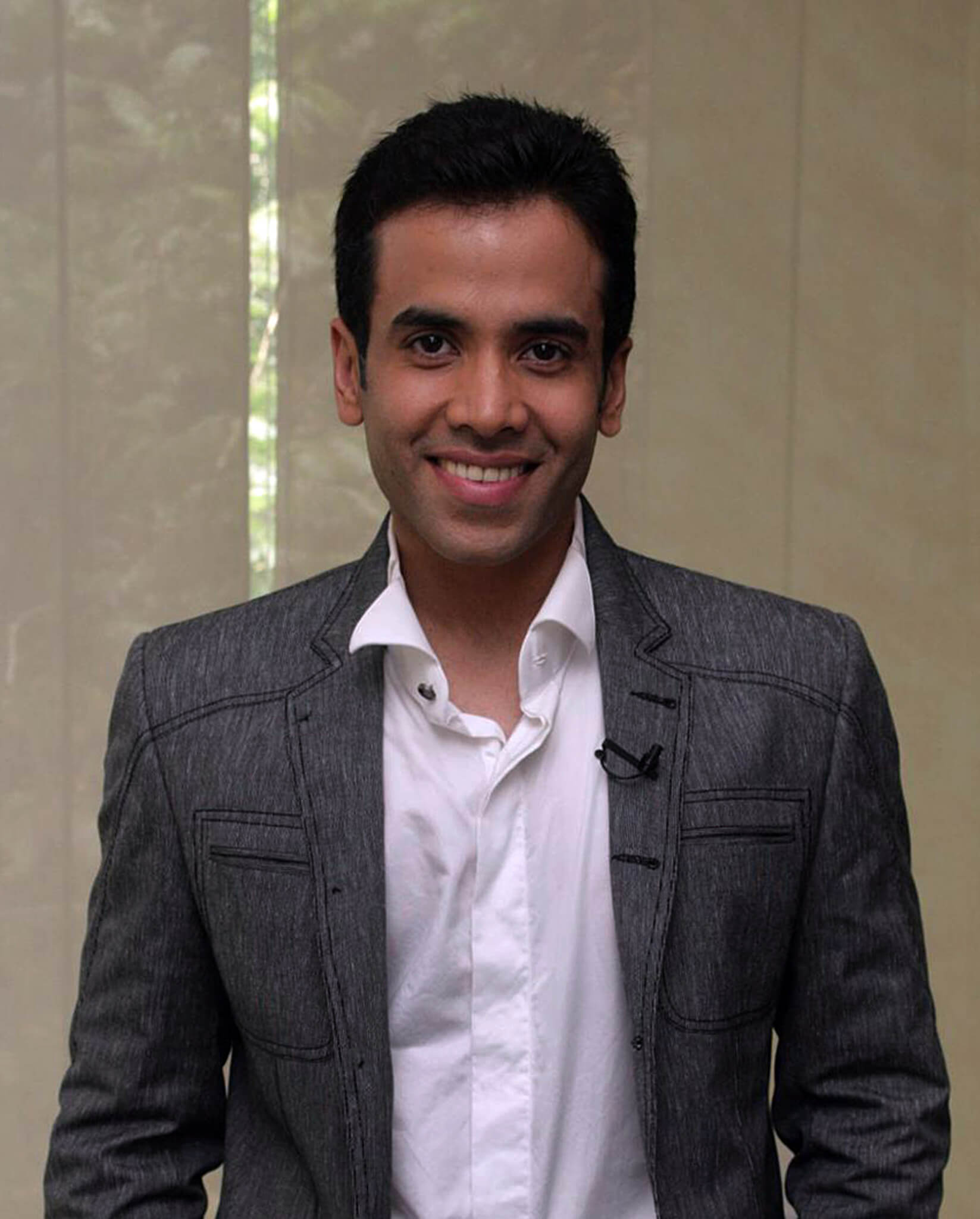 Tusshar Kapoor is an Indian Actor-Producer turned Author with "Bachelor Dad", tells a lot about his experience as a single father in his debut book.
We had an honor of interviewing Tusshar Kapoor for our February Edition magazine.
Question 1- Are there any incidents that you haven't mentioned in your book but have left a huge impact on you as a person?
Well, there are lots of incidents which have shaped me as a person and have had a huge impact on me. However, the fact that this book is about my journey into parenting as a single father and the year after that, I've stuck to those events and those experiences that have shaped me as a dad have influenced me in making my decision. And I haven't gone into the other areas of my life like my profession, even if my professional life has been written about in this book, it is because there are certain phases in my professional journey which actually led to my becoming a single father by coincidence, so that had to be spoken about, but otherwise I've only stuck to the time, wherein I started thinking about my life seriously, at least my family life, and thereafter became a single dad.
Question 2- How did you come up with the title of Bachelor Dad?
I was not the one to decide on the title, it was my agent Sohail Mathur and his author friend who had suggested this title. Of course I selected it and I registered the title but it was recommended by someone else. But it goes with the topic and the theme of the book.
Question 3- In a country like India what would be your healthy advice to all the single fathers where the society is still on the verge of accepting such things?
I'm no one to give advice to anybody, especially single fathers. I feel everybody has a journey, a life of their own, and everyone creates their own story in their own lives. So given that, as one human being to another human being, the only advice that I could possibly give is the fact that we all have a right to lead our life the way we want to. However, if it's about becoming a single parent, then one must get into this unconventional journey. Only if one is really, really sure about themselves, because raising a child single handedly is not a cakewalk. It's very consuming, though, it's obviously the most rewarding, the most fulfilling and the most satisfying experience, but one must be mature enough and ready enough to take on that responsibility. And only then one must get into it. So what's important is we being sure of ourselves deep down with clarity about what we want to do with our lives. And the rest or I would say the other voices around whether it's acceptance amongst a section of the society or anything else of that sort doesn't really matter. As long as you know, what you're doing is what you want to do, and what you will live up to, to the best of your abilities for the rest of your life. So that would be my mantra. And if at all. You could look at it as any sort of advice.
Question 4- . You're an author, an actor and a bachelor dad. How new does life feel every single day switching between various roles?
yeah, initially, I did think that it would be a bit overwhelming to switch between these different roles. However, if you're good with time management, and I try to manage my time, especially in the month of the lockdown when I was writing this book pretty efficiently, it didn't feel too much of a task, trying to do different things. Yes, of course, when you're writing a book for the first time, getting to start writing it every night is a bit difficult. But thankfully, I'd like to believe that I had it in me and I do have it in me to write a book. Therefore, I feel that I could write for hours on end because I was enjoying the process. And that's why I could easily slip into the shoes of an author even though during the rest of the day, I was doing different things like movie production, or even taking care of my son as his father in the online schooling mode. So I was really dabbling with multiple tasks and also donning the hat of an author for the first time, but quite efficiently. And looking back I think it was quite an achievement. So I hope people recognize that when they read the book.
Question5 -Do you agree with the fact that being a celebrity also influences the response from the audience regarding the book?
Well, I think that's something you should ask Penguin(Publishing house) whether being a celebrity really influences the kind of reaction you get from the audiences. Of course, obviously there is more limelight on the book, because of my profession. However, I believe that as the book resonates with readers and reaches a wide number of people that will be simply because of the book and the content in the book. So eventually, I think content is king. And that is what will speak. Yes, I hope to use my celebrity status to promote the book in the best way possible, especially in these challenging circumstances and help create a better awareness about the book. Also, thanks to the fact that penguin publishing company is the number one book publishing company in India. And I think their name will also add to that process.
Question 6-There are various roles to fulfill as a parent, then there are professional roles to fulfill. How do you keep yourself motivated to switch roles every single day?
Well, I am into Nichiren Buddhism and I chant Every day. I try to propagate the philosophy with as many people as possible. And I also do a lot of self study, to enhance my understanding and increase the faith in my practice. This is what keeps me motivated at all times and keeps me wanting to face challenges with positivity and with strength and resilience. And I also do a lot of workouts. I workout regularly and quite strenuously, and with my chanting, my workouts, I am kind of always wanting to face the day, like it has to be one over and I'm always ready to do my best whether it is as an author as or as an actor or as a producer as a father. So I don't find it too difficult switching between these roles, especially since I became a practitioner with him because I think it has kept me and my lifestyle has been high during these past few years when I started practicing, and hope to continue doing so.
Thank you.