Interview With Suresh Goyal - Director, Goyal Brothers Prakashan
on
May 04, 2022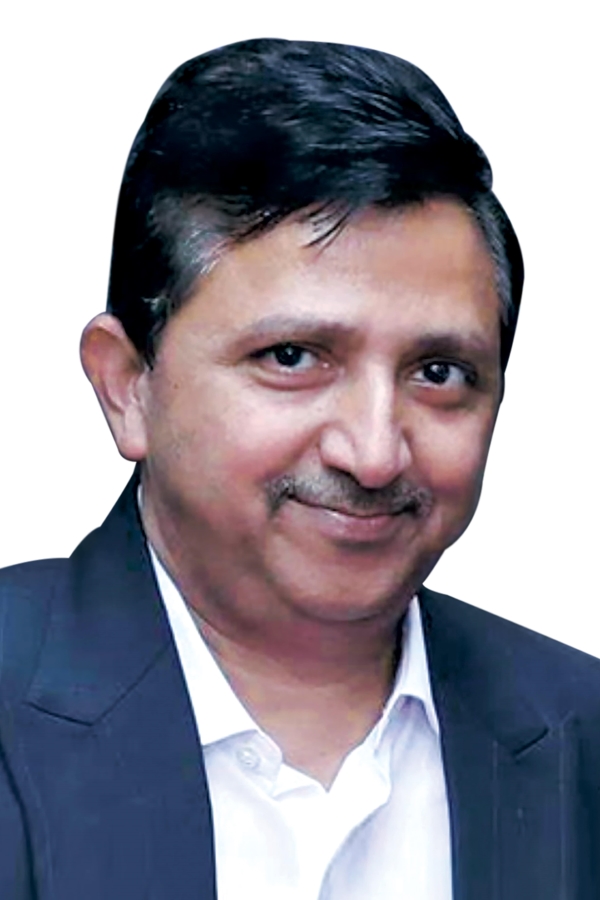 Suresh Goyal is a dynamic and versatile educationist, speaker, and one of the foremost figures in the education industry. Over 30 years of experience in the education sector (K-12); currently designated as Editorial and Marketing Director. He is a diploma-holder from IIM Ahmedabad and completed his graduation from Hindu College, Delhi University.
Frontlist: Being a Director of Goyal Brothers Prakashan, what are the Pivotal Steps you are taking in your organisation to bring change in the publishing industry due to the emergence of digital technology?
Suresh: We appreciate the decision to include technology in teaching. Since 2003, we've been working with digital content. We came up with the notion of including a CD-ROM with each textbook. We now offer digital content through a web portal and an app. Bright Tutee, our e-learning software, is the largest platform available to school-aged students, allowing them to follow the syllabus, be it CBSE, ICSE, or state board, through structures of professionally prepared video lectures and digital content.
All digital content has been created by a group of renowned and experienced subject experts. Teachers, too, benefit from Bright Tutee's platform, which offers a variety of professionally planned lesson plans, Model Test Papers, and pedagogy advice. We give online Vernacular Content for the entire country so that the largest number of students can benefit from our App.
Frontlist: NCF 2022 will be bringing a lot of changes to the education system. What are your expectations from the same?
Suresh: We are looking forward to the changes in education positively. The New Education Policy, which provides further momentum to vocational education by integrating vocational subjects and training at school levels, will receive more attention in 2022. We shall see lots of changes in the coming year.
First, there is a shift in learning, i.e., from rote learning to application-based learning, in which critical thinking and problem-solving skills will be at centre stage. Secondly, there is a shift in assessment, i.e., from knowledge-based assessment to competency-based assessment.
Our government has put a lot of emphasis on Foundational Stage learning. We are the first to produce digital and print-based resources on the new advances as soon as the MoE, GOI, with the support of NCERT, released the documents of NIPUN Bharat.
We are also the first to take on a variety of new Skills-based subjects that have been added to the CBSE curriculum at various stages of implementation.
Frontlist: What are some of the initiatives that you have taken to prevent any obstacles that came due to the ultimate digitalization?
Suresh: We don't take this step as an obstacle. Instead, we welcome this initiative. We are dedicated to the effective implementation of the system of digital education in India. Throughout the pandemic period, we remained involved in organizing teacher training seminars on the methods of hybrid learning and online learning. We provided e-books to all the schools enabling them to make effective use of the same in their individual system of online learning.
Frontlist: What challenges have you faced as a publication house due to the lockdown during the pandemic, and how did you overcome those challenges?
Suresh: The challenges were enormous and exhausting. Our main lines of business include textbook publishing, notebook manufacturing, and school uniform manufacturing. Because schools were nearly closed for two years, there were fewer sales, purchases, and supplies during this time. However, we strove hard and sustained ourselves in the industry using our personal resources. Now, we are looking forward to constructively regaining things.
Frontlist: What are your projections as a company for this financial year?
Suresh: As the market is opening up now, we feel positive that we should attain more than the sales level of 2019-20. I have already told you that we welcome the integration of technology into education, so we are sure that we will outperform in the market this financial year.
Frontlist: Schools have opened after two years. What has changed in the education sector in this period?
Suresh: After the schools have opened, there are noticeable changes in India's education system. Some are good, while others are not. The digital learning mode has become an essential component of the system, which is positive, and its relevance has been recognised by teachers, students, and parents.
You can now sell books utilising technology, as well as digital content as a stand-alone product.