Interview with Surabhi Iyer, Partner, Sagar Chandra & Associates
First and foremost, an owner needs to secure a copyright registration for their work. While copyright registration is not mandatory and does not create or confer any new right, neither is it a prerequisite for initiating legal action.
on
May 03, 2023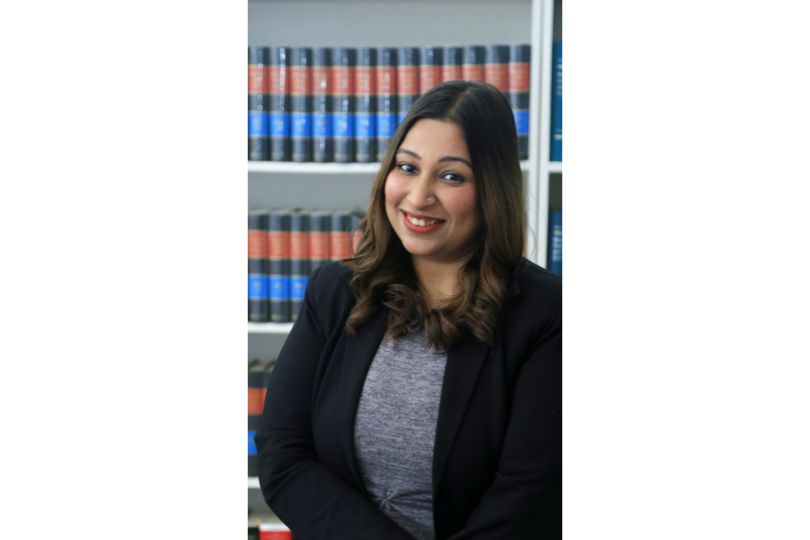 Surabhi Iyer is a Partner at Sagar Chandra & Associates, and she manages the IPR prosecution and Transactional Teams of the firm. Surabhi joined Sagar Chandra & Associates in 2012 after her graduation. Surabhi has Property Prosecution and IP extensive Advisory experience in Intellectual and related Transactional assignments. Her work encompasses managing Trademark portfolios across sectors, and she advises clients ranging from MNC's to start-ups on brand name coining, brand development, prosecution, and protection of Intellectual Property both in India and internationally. She also manages the Media & Entertainment practice of the firm. She also has extensive experience in handling Trademark and Copyright litigation matters which enables her to provide comprehensive and well-rounded advice to her clients. Her specialization includes IP Transactions, including brand development, IP acquisition and licensing, International Trademark filing and prosecution, and IP due diligence. She also has a keen interest in Copyright Law and IP monetization.

Frontlist: Can you briefly explain copyright laws and how they apply to publishing?
Surabhi: Copyright is a bundle of exclusive rights granted to the owners of original creative works. Broadly, Copyright protection is granted to 5 types of works – original artistic works, original literary works, original musical works, sound recordings and cinematograph films.
Copyright exists in all original literary works such as books, novels, comics, lyrics, scripts, concept notes, etc. The purpose of granting copyright to original work is to protect the efforts of authors and create an atmosphere conducive to creativity.
Usually, many of our clients from the publishing industry need clarification about the rights of authors and owners and the distinction between the two. Copyright law in India provides that all authors are the first owners of the copyright in the original work created by them. This includes authors who create an original work of their own volition and not for any other person under contract or employment for fair consideration.
Copyright, therefore, grants exclusive rights to the copyright owners to grant them control over their work. Some of the rights which form part of copyright include the right to issue licenses for the exploitation of the work, the right to publish, the right to make copies, the right to make adaptations and translations, the right to create derivative works of the original work, for instance, a movie or TV Show script derived from a book, or a play based on a book, etc.
Frontlist: What are the main elements of copyright, and how do they protect the rights of creators in the publishing industry?
Surabhi: For a literary work to qualify for protection under copyright law, it has two meet two criteria – the work needs to be original, and it needs to be fixed in a tangible medium.
Copyright only protects original works. While there is no fixed definition of what amounts to originality, and the same is judged on a case-to-case basis. It is essential to understand that copyright only seeks to protect the expression of an idea laid down in a tangible form and does not protect the idea itself.
Copyright law in India recognizes certain specific rights of the authors, known as the 'Moral Rights' of the authors. Moral rights are granted to the authors even if they are not the owners of the work and include the right to paternity and the right to integrity.
The right to paternity is the right of the author to claim authorship over his work and have it attributed to him. The right to integrity permits the author to restrain or claim damages in the event of any distortion, mutilation, modification, or any other untoward act done to his work that prejudices the honour and reputation of the author.
There is also now the right of royalty for authors of literary and musical works which are incorporated in a sound recording or a cinematograph film. This has been introduced by way of amendment in 2012, and while this is a highly litigated issue, the right has been recognized by various courts.
Copyright protects the rights of authors in two ways – firstly, it grants the author control over the use of his work. Copyright secures the author's economic rights by giving the rights as a bundle which means that the author may give away some of the rights in exchange for consideration while retaining other rights. The exclusivity of rights provided in most cases can be converted into a revenue source.
Secondly, copyright equips the author to prevent any person's unauthorized use of his original work. The use of a copyrighted work without the copyright owner's consent amounts to copyright infringement and is actionable in a court of law.
Frontlist: How has the digital age impacted copyright laws and publishing, and what new challenges have arisen because of this?
Surabhi: The avenues opened in the digital age for publishers have multiplied the opportunities available to the authors and publishers to exploit the works.
We have advised many clients and helped them monetize their work through different modes and mediums. An author of one work can simultaneously grant the right to publish physical copies, the right to publish digital copies, the right to translate it into several languages in each format – physical and digital, the right to publish an audiobook, have an interactive website designed based on the book, provide licenses for adaptation of the book to movie scripts, TV Series, podcasts, blog posts. Each of the above rights is a separate revenue stream. The avenues for exploitation and the speed of consumption of consumers have both multiplied in the digital age.
Further, there are less litigious and complex ways to secure the copyright and to take effective and immediate action against infringement, especially in the digital space. The Information Technology Act 2000 stipulates that all websites which host online content must have grievance redressal policies and takedown mechanisms in place. If any infringing material is posted on any website, authors can flag the infringing content and have it taken down by following the process prescribed on the website.
Frontlist: In cases where copyright infringement is suspected, what steps can authors and publishers take to protect their intellectual property?
Surabhi: First and foremost, an owner needs to secure a copyright registration for their work. While copyright registration is not mandatory and does not create or confer any new right, neither is it a prerequisite for initiating legal action. However, registration is a prima facie proof of copyright ownership, and thus we always recommend obtaining a copyright registration for better enforcement of rights. Irrespective of the copyright registration, the author must have a dated manuscript which can be treated as the earliest proof of the creation of the work.
Further, the importance of contracts cannot be overstated to protect the authors' and the publishers' rights and interests. The authors and publishers need to be aware of what rights are being granted in a contract. I have briefly listed the rights available to an author for exploiting their works, and it's very easy to sign away all the rights by getting into a simple and broad contract. However, authors need to engage legal experts who can help them navigate agreements. It's important to understand the rights being assigned, the necessary exceptions required to be carved, and the fair consideration for the deal which the parties have agreed upon. We often negotiate deals for our clients and assist them with understanding the contract and charting a structure that will benefit both the author and the publisher to exploit and monetize the works effectively.
In addition to securing the rights, enforcement and acting against infringers is also essential. Aggressive protection of one's rights is a deterrent to other infringers.
Frontlist: Can you discuss recent changes or updates in copyright laws that are particularly relevant to the publishing industry?
Surabhi: The last amendment to The Copyright Act 1957 happened in 2012 and was hailed as a pro-author amendment that secured and protected the rights of the authors. One of the most essential rights recognized in the 2012 amendment was the right of royalty for authors of literary and musical works which are incorporated in a sound recording or a cinematograph film.
The amendment also added provisions to The Copyright Act 1957 to bring the law in line with international treaties, including WIPO Copyright Treaty and WIPO Performances and Phonograms Treaty, and create a Digital Rights Management system to prevent copyright infringement through digital platforms.
One recent issue being widely discussed in the industry is the protection of AI-generated works. The current copyright regime only protects works created and authored by humans, and the Copyright Act attributes computer-generated works to the person who caused the works to be created. However, with the advancement of AI and its capacity to create works independent of any human intervention, we'll have to see how the law evolves to meet future challenges.
Frontlist: What advice do you have for authors and publishers who want to ensure their work is protected under copyright laws?
Surabhi: I strongly advise all my clients from the publishing industry to maintain dated documents that prove the original works' creation and maintain both hard copies and soft copies of the original draft. Obtaining copyright certificates for your final or almost final drafts is important. Whenever copyrighted works and materials are shared with any third party, they should contain conspicuous copyright and proprietary information notice. Authors should not hesitate to enter Non-Disclosure Agreements before sharing copyrighted works with third parties. It is imperative to enter contracts and understand the terms of the contracts clearly. The Rule of thumb is to engage an IP expert legal professional to vet all legal documents which are being signed. Feel free to take action in case someone copies your works through a takedown action in the digital sphere and by sending legal notices and initiating court proceedings. If there is a resource constraint, IP Law Firms and IP professionals have programs for collaborating with authors to assist them in securing and enforcing their rights.