Interview with Shubhashish Kerketta, author of My Imperfect Love Story
Interview with Shubhashish Kerketta, author of My Imperfect Love Story
on
Aug 30, 2021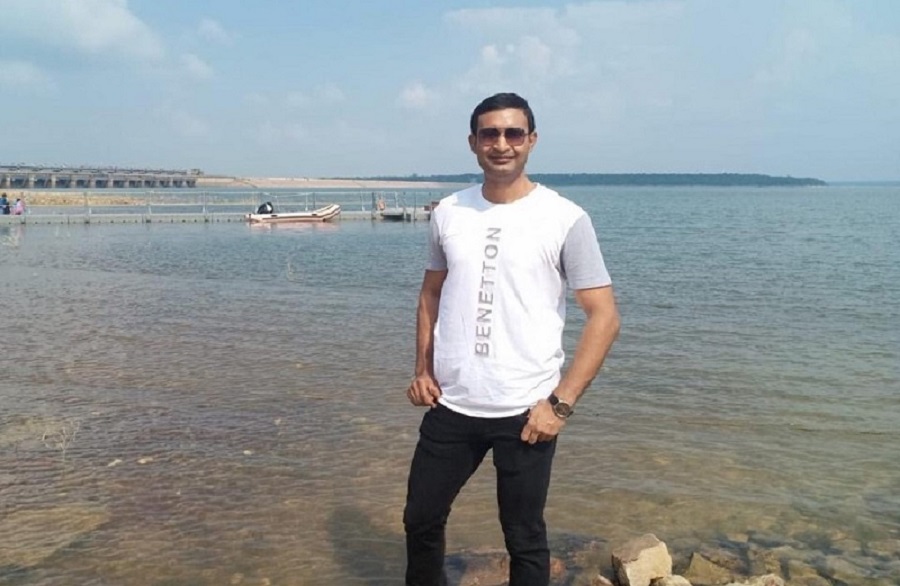 Shubhashish is a fitness freak with an MBA degree, a hopeless romantic, and a soul that finds tranquility in music and books. Born and brought up in Ranchi, he presently works as Divisional Accounts Officer for the Indian Audit and Accounts Department (IAAD) and is posted in Chhattisgarh.
He has earlier authored short fiction and poems that have been published in Muse India and Storizen magazines. 
1)Tell us something about yourself?
 I was born and brought up in Ranchi, the capital city of Jharkhand. I am presently working as a Divisional Accounts Officer for the Indian Audit and Accounts Department (IAAD). Currently, I am posted in Chhattisgarh. I completed my graduation from St. Xavier's college, Ranchi and MBA from ICFAI University, Jharkhand before entering into my professional life. 
I am a fitness freak and love to challenge my limits! Music and books form an integral part of my life. I nurture my imagination during my long walks amidst nature. I am an extrovert when I am around my family and friends but I struggle to break the ice when I meet someone new. My creative writing works have previously been published in Muse India and Storizen Magazines. 
2) "My Imperfect Love Journey" revolves around Amyra and Shashank and tells their story of love, friendship, anger, and revenge. How did the idea for this book occur to you?
I have always been obsessed with love stories that are full of suspense and ultimately, lead to happy endings. It was my obsession that encouraged me to write a story that is engaging. Moreover, I have seen that sometimes, the close and seemingly inseparable people become absolute strangers due to misunderstandings resulting from lack of communication as their ego prevents them from clearing the air. Through my writing, I wanted to showcase the importance of trust and frank communication between two people who are in love. I would consider my endeavor to be a success if my story is able to inspire even one couple who decides to get back together and rediscovers the power of their love after reading "My Imperfect Love Story".
3) When did you first discover your passion for writing?
I have been associated with writing since my college days when I used to pen down small romantic poems. However, I became passionate about it in the year 2017. By then, I had already spent two years of my posting in Sukma, one of the most remote and highly naxal infected areas in India. The beautiful rivulets, greenery and fresh air of the place cast its spell on me. I started writing poems and short stories and eventually shifted to writing my first novel. 
4) What challenges did you face as a debut author?
I can summarise it in two words, Countless Apprehensions! I had no idea how to get the manuscript published after I completed my final draft. As a matter of fact, I was not even sure if any publisher would accept it. Every article, every blog and every discussion on the internet reinforced the idea that I should be ready for countless rejections. However, things unfolded a bit differently for me by the grace of almighty. I submitted the proposal first to Srishti Publishers and was overwhelmed to receive a positive response from them. This was a dream come true from me as a debut author. With the support of Arup, Stuti and the wonderful team of Srishti by my side, the journey became a cakewalk!
5) What was the length of time it took you to finish this book?
It took me around a year and a half to complete the novel.
6) 
Why did you choose Srishti Publishers as your Publisher?
As I told earlier, Srishti Publishers was my first choice due to three big reasons. Firstly, because their mission statement clearly states that their core objective is to provide a platform to first-time writers; nothing could have been more apt for me. Secondly, they have a huge distribution network, and thirdly, they have a list of big names and bestsellers under their banner. I was inspired to have my name on that list!
7) What effect do romance novels have on our attitudes toward love?
I feel that romance novels help us to explore the multiple dimensions of our life and offer interesting perspectives about human psychology. A lot of relationships become victims of misunderstandings, ego, and lack of trust. A romantic story may help to clear the clout and save multiple heartbreaks.