Interview With Rajesh Chopra - Director, Evergreen Publications (India) Ltd.
on
May 06, 2022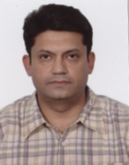 Rajesh Chopra has been involved in the business since his school/college times on a part-time basis. He joined the organisation immediately after his graduation from DAV College Jalandhar in 1989 as a Third Generation Entrepreneur. He has gained experience in Prepress, Editorial, and Marketing Exports & Digital Technology, etc. He learned a lot of things like capacity building, cultivating skills in people, Partnering with different ventures, people-to-people interaction, and building dealers network.
Rajesh started a stationery unit with a full range of products i.e. Notebooks, Register, Softbound, Hardbound, Lab Manuals, Diaries, etc., at par with industry status. He is also involved in the Digitisation of content and introduced eBook in India and Evergreen eBook Tab. Evergreen was the first publication house to get Mnf. eBook Tabs in their own name.
During the Pandemic, our Evergreen eLearning App was the most successful platform for both teachers & students in classes K-12. Now, he is looking after overall management under the guidance of Mr Sunil Kumar Chopra and Mr Nirmal Kumar Chopra (Second Generation Entrepreneur).
Evergreen won various awards from different Federations for best content and textbook publications under his supervision. His vision and technique fetch us various export orders all over the world. He is a bright young man taking quick decisions and expanding the organisation to the highest level.
Frontlist: Evergreen Publications has some of the paramount features, including interactive Study Material for all subjects and classes in the form of 2D/3D Animation, Live-Teaching Videos, and many more. What are some of the other features as an initiative for effective new learning?
Rajesh: Evergreen Publications India Ltd. got its roots from M/S Ved Prakash & Sons, Jalandhar (Punjab), established in 1939. Watered by hard work along with manure of knowledge expertise, and commitment to excellence nurtured the organisation, along with its sister concerns, namely Nova Publications, Nova Publications & Printers Pvt Ltd.
The successful journey from a small city - Jalandhar, Punjab, India, to different parts of the world has been endorsed by many awards and recognitions. Going through a long span of 80 years, tracing the changing patterns of education by different Boards, and catering to the needs of students, teachers, and parents has been a wonderful experience.
In printing and publication, we are proud to be techno-savvy, and we use cutting-edge technology for better performance. By using high-end machines, we are known to deliver quality and creativity. We are an ISO 9001: 2015 certified company, and most recently, in July 2019, we got certified by BSI, as we comply with the requirements of the Social Accountability standard, SA 8000 – 2014.
By keeping the eagle's eye on our goal to provide a strong, firm, and authentic knowledge base to the children, we have learned the changing minds, educational policies, changing teaching methodology, and thereby made necessary changes in books by keeping pace with times. From Black & White to colouring pages, supporting illustrations, Summative/Formative Assessment & multimedia support has given us a new direction. Today, in the techno world, we support our textbooks with multimedia audio-visual CDs with 2D/3D animations, a unique interactive programme of exercises, and a learning by fun approach. To facilitate education 24×7 within your reach, web support and Evergreen e-Learning (an android and iOS application) have also been provided.
We have study material based on NCF 2005, having an interactive approach and New Trends approach for all subjects and classes, Practical material supported with eBooks, animations in 2D/3D, as well as Real-time videos for easy understanding for young learners.
We also introduced our web support through our website, as well as Evergreen eLearning App, based on Android & iOS, free of cost, having features of eBook, Audio Book, and Multimedia Video integrated for better understanding and also have access to Online, MCQ Based Practise Tests, and Revision Tests. If students or teachers have a query, a feature of 'Ask An Expert' is there, where we revert within 24 hours on receipt of any query.

Frontlist: National Curriculum Framework 2022, NCF 2022, has been delayed due to the issues faced by several states regarding network, budget, and missing deadlines from May 2022 to August 2022. What will be the challenges faced by the Publishing Industry due to this?
Rajesh: Govt. has announced the NEP – 2020, to be implemented from 1st April 2023, for classes Nursery to 5th, and follow on 6th in 2024, 7th in 2025, up to 12th in 2030.
All are eagerly waiting for NCF 2022 so that one should know what exactly is to be taught in different subjects.
If NCF is delayed, that means the time gap will be very less for writing the material as per NCF. When anything is written in a hurry, quality is compromised - the situation is the same for both NCERT & Private Publishers.
In the interest of the public at large, in case NCF is delayed, it is our humble request to the Govt. that the implementation should also be delayed, from 1st April 2023 to 1st April 2024.
Frontlist: NEP 2020 proposes the revision and renovation of all aspects of the structure of education, including its regulation and governance, to create a new system aligned with the ambitious goals of 21st-Century education. What are your thoughts on it?
Rajesh: NEP 2020 proposes the revision & renovation of all aspects of education. It is the need of the hour.
We should plan our education system with a vision to see future requirements. We should make changes in our educational curriculum every five years. As technology is changing very fast & we should prepare our young learner at par with the world.
Our current NCF came in 2005. From the last 17 years, we have not seen many changes in our education system, which resulted in unemployment when our students get graduated because our education system is not at par with employability. This is the main reason which Brain Drain is there.

Frontlist: What is Evergreen Publication's vision for the next 5 years for the betterment of new learning?
Rajesh: 'Education is the most powerful weapon which you can use to change the world'. The name of the organisation itself speaks about the mission of our forefathers, which is to make education evergreen. We believe in strengthening the nation and society by empowering authentic education as per the needs of children and society, as well as for the challenging/demanding world. Providing excellence in knowledge, along with inculcating moral values to prepare the enlightened citizens, is the commitment for which we have been working.
We believe in 'Making Excellence a Habit', and for this, we always innovate to become better and better. At Evergreen Publications, it is our commitment to give you the best.
Our vision for the next 5 years is to improve the content writing at par with NCF 2022, with the use of current technology and multimedia support with a futuristic approach to provide them better opportunities through online education and online test, and would like to export the same to our neighbouring countries.
Frontlist: How does Evergreen Publications plan on changing its functioning according to the changing structure of education?
Rajesh: We are always ready to improve ourselves as well as adopt the new technology, which can match the current trends in Education Structure. To meet new trends/challenges, participation in research activities is the first & foremost requirement. Evergreen is planning massive changes in our structure to meet the requirement of changing the Educational Sector.
For any publisher, the biggest challenge is to control the piracy, which is digging the bread and butter of Authors and Labour associated with the printing of books, as well as other staff who puts in their hard work to make the book a success. We are also keeping an eagle eye on the network and have filed many FIRs to control the piracy with the support of our Federation.