Interview with Radhika R Vendat, author of Contrived Connections
Interview with Radhika R Vendat, author of Contrived Connections
on
Sep 27, 2021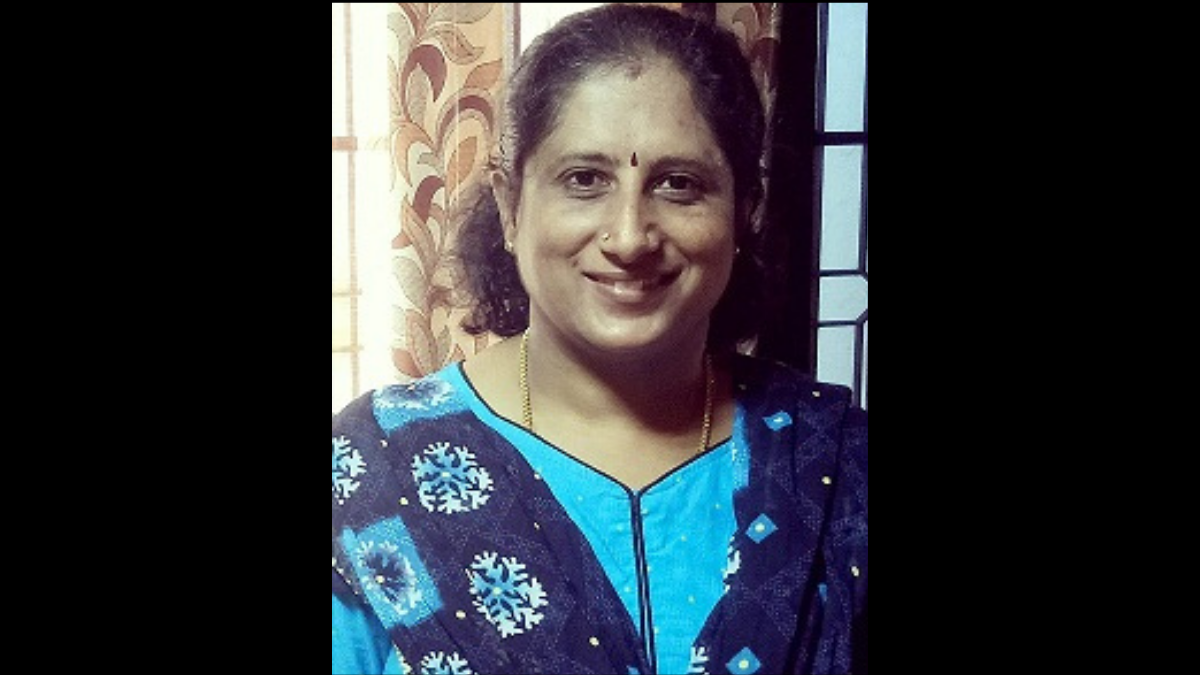 Radhika, a doctorate in Mathematics, has won many distinctions for her abstract inventiveness, remembering a gold decoration for public level brief tale contests. Her advantage in story composing surfaced at an early age as she found that her accounts were gotten well and left an enduring impact on perusers. Roused by the appreciation she got, she proceeded to distribute a few stories in magazines. She has as of late distributed her book of brief tales named 'A Canopy of Carnations' which was recognized well with great surveys. Having done her tutoring at St. Joseph's Convent and graduation from Providence College for Women in the slope station of Coonoor, her accounts are motivated by the picturesque magnificence of the mountains and encompassing districts. Her straightforward language and kind of nativity help the peruser bond with the characters in her accounts. Subsequent to finishing her post-graduation from Madras Christian College and her Ph.D., she proceeded to help Mathematics to design understudies at prestigious establishments for over 10 years and presently mentors understudies in Chennai while fulfilling her craving for composing.
Q1- How did you get the idea to write this book?
Generally, I don't sit down with a pen and paper and fix a plot. My thoughts revolve around certain incidents that I come across in daily life and I get the inspiration to create certain characters who face and handle circumstances that pose a challenge to them. I have always felt that even though women are not looked upon as the weaker sex in today's world, there are situations where we are forced to bear the brunt for someone else's mistakes mainly because of our sex and society's norms. So most of my stories have strong women characters in them, not to overpower men but to make men also understand what we women go through. 'Contrived Connections' is set in a Kerala village, my roots are in Kerala and so I was really able to bring out the nature there. I have also tried my best to paint the picture of a village so that people who have not visited the same will be able to visualize life in a village.
Q2- You are currently coaching students in Chennai while fulfilling your passion for writing. Does it get hard sometimes, balancing your life?
You bet! Sometimes it gets too hard and I am on the verge of giving up, but then when I sit down and get into the story I am so engrossed in it that I forget all my tensions. I become overwhelmed at times with the test schedules at my center, planning for coaching and managing household work…but I feel with a little proper organizing things can be managed efficiently. I do get support and encouragement from my family and so manage somehow. I try to accept my faults, my misses and try not to morph into a superwoman because that's when the fuse blows actually!
Q3- You often write love stories or have you ever thought of writing a different genre also?
I don't write love stories alone; there is love in my story, actually. The element of love keeps the reader enticed and is required to add flavor to the plot. My stories are based on human emotions of love, hatred, appreciation, longing, jealousy, and how the friendship between a man and woman need not always end up in love….I have never written crime or mystery stories or anything in that genre. I have not thought about that still even though I do enjoy reading the same.
Q4- What struggles did you face during the lockdown as the pandemic has been hard for many of us?
The pandemic has turned the life of many people upside down, families have been shattered, loved ones have been lost. Thanks to God, we just managed through this crisis without much ado. Of course, we had the common difficulties of procuring our daily needs, the financial crisis with lesser student intake in the tuition center I run, more expenditure on gadgets and technology updates to keep in touch with the changes….but not that we lost everything like so many others. As an author, the pandemic has caused huge obstacles in the sense that book delivery and printing had to be stopped, book stores were closed, and largely book sales and delivery were affected. The genre of fiction lost its sheen temporarily with more people opting to buy self-help and motivation books. There were drastic changes on all fronts and we struggled to adapt to it. I missed meeting my students in person and that was very stressful for me. I lost out on relationships and that's what I really felt sorry for and missed.
Q5- Have you started working on your next project?
Yes, I have. I have also started on the lines of bringing out a book for children. My books are usually aimed at ages 14+, but now I feel that I should write something that children in the smaller age group can read and enjoy.