Interview with Prafull Goradia, author of 'Had Patel been the Prime Minister'
Interview with Prafull Goradia, author of 'Had Patel been the Prime Minister'
on
Jan 03, 2022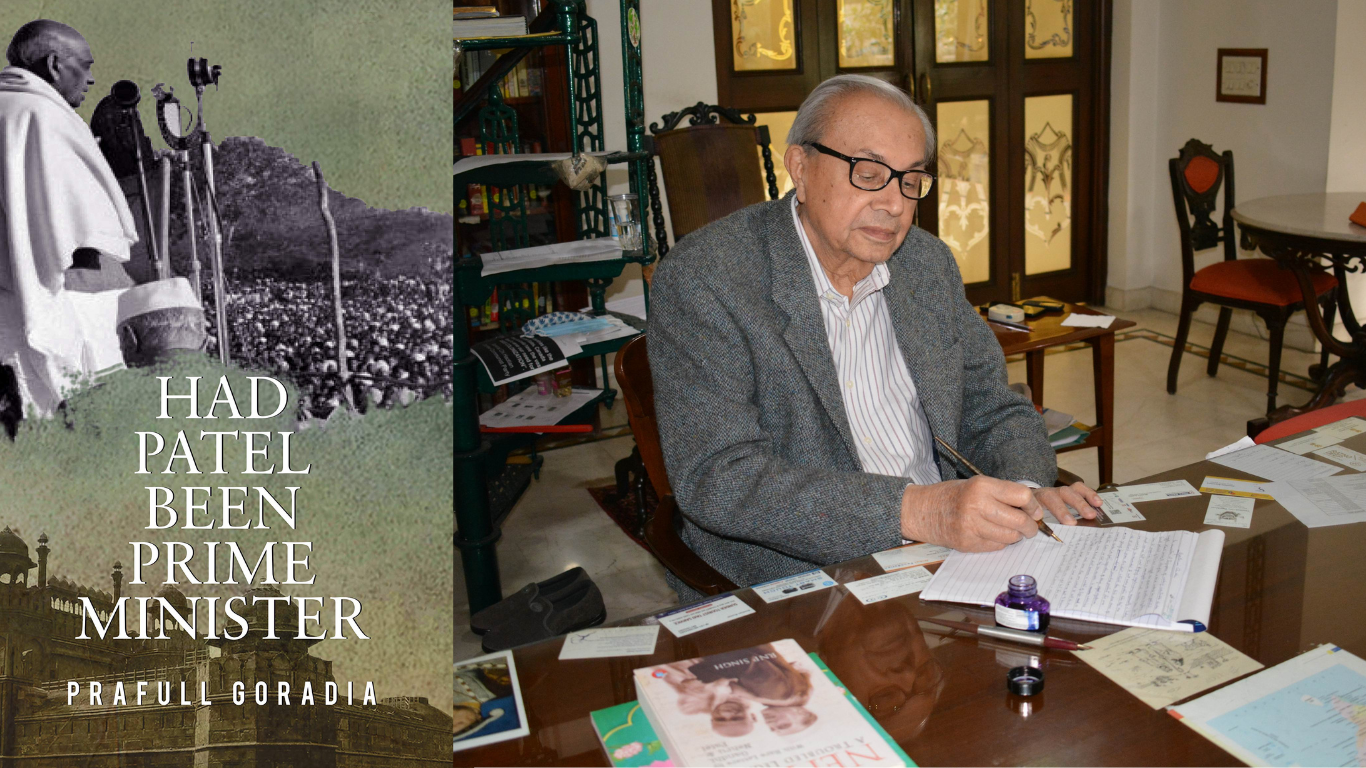 Prafull Goradia has penned several books: Profiles of Tea, Dear Editor, The Saffron Book, Hindu Masjids, Muslim League's Unfinished Agenda, Anti-Hindus and Saga of Indian Tea, Fly me to the Moon (Bloomsbury India), Krishna Rajya (Bloomsbury India), Saffron Awakening, Had Patel been the Prime Minister, Jinnah Helped Hindus and Population Exchange. He has also written over 500 articles on issues of both national and global significance. His letters to editors of national dailies, numbering over 2,800, are useful for transporting contemporary readers to a period of modern India's political journey. He is now the founder of 'The Indian School in Delhi', which has earned a reputation for offering modern education, entwined with traditional Indian ethos.

Check his interview on his recently published book -
Frontlist: The biggest democracy in the world elected its first Prime Minister undemocratically. Is your book an indication of what we lost rather than what we gained?
Prafull: 15 out of 16 PCCs expressed preference for Sardar Patel to be the Prime Minister. The idea behind this was that whoever was the President of the Congress in 1946, would ultimately be the first Prime Minister of independent India in 1947. No one at all thought of Nehru. Gandhi, being disappointed with the results, asked Patel to step aside. Against the rules, Gandhi got Nehru appointed by the Congress Working Committee, which then consisted of 21 members.
Frontlist: Your autobiography shows your admiration towards Hindutva. Can your books be called a simpler version of actual Hindutva as well as what it appears to be?
Prafull: I have recently written a book 'The Grammar of Hindudom', which again copes up with what I can cope with as well as what the readers can cope with. There again, it is nothing but a dialectic process of the Hindu principles of life being projected into the politics of the country.
Frontlist: In your book "Saffron Awakening", you mention the 2017 UP Elections as the third public demonstration of saffron ascendancy. Can this third be probably the final nail in the coffin?
Prafull: I don't think life has such finalities. And, I don't think any coffin was involved. But it certainly indicated what people decisively felt.

Frontlist: Jinnah's vision of Pakistan was as strong yet subtle as Patel's vision of India. Do you think if Patel and Jinnah worked hand in hand, this everlasting cold war wouldn't have started?
Prafull: Well, I think it may not have started at all only on the condition that India could have beaten Pakistan decisively when they first invaded Kashmir in October month of 1947. Other than that, friendly-friendly business Jinnah and Patel in any case. Jinnah was not a leader of muslims, as much as an advocate. And an advocate wants his fees and he's not willing to settle, because settlement is against the advantage of an advocate. What was the fee? The fee was replacing the whole history. So he became famous as a founder of the nation, which couldn't have been possible through a friendly-friendly business.

Frontlist: Had Patel been the Prime Minister, do you think India's international stand would've been stronger in terms of foreign policy and defense?
Prafull: Patel knew more about defense and he certainly knew quite a lot more about the foreign policies. On 7th November 1950, he wrote a long letter to Nehru, warning him against the Chinese intentions generally and particularly with regard to Tibet. He felt that Nehru was being generous and led away.