Interview With Piyush Kumar, Director at Prabhat Prakashan
on
Jun 02, 2022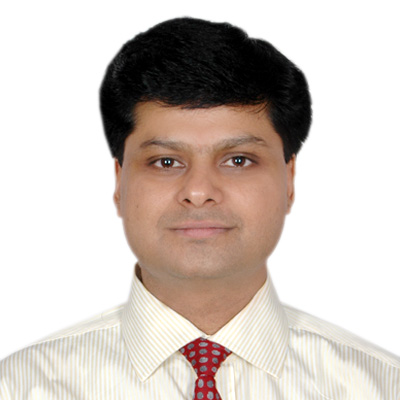 Piyush Kumar completed his Senior Secondary Education in Commerce at Bhagat Singh College, Delhi University. He completed his MBA from Delhi University with a Major in Marketing. He was selected as a Management Trainee by German MNC Siemens Ltd. in campus recruitment immediately after completing his MBA. He worked in the Projects Division for 2.5 years before quitting his job to join his family business, publishing. In conjunction, he completed his 3-year LLB from Agra University.
Presently, he heads the Prabhat Group (incorporating Prabhat Prakashan, Ocean Books (P) Ltd., and Prabhat Paperbacks). One of the leading publishing houses in India is Prabhat Prakashan. He has incorporated yet another imprint, Prabhat Paperbacks, which has published over twelve hundred books—the motto being 'Books for All'.
Piyush Kumar has been a pioneer in publishing quality English trade books for the Indian masses. In a short span of only 10 years, they have published over 600 books in the English language.
With ebooks getting immensely popular, Prabhat Prakashan has become the first Indian publisher to generate over 9000 ebooks on Kindle, selling over 1000 books every day.

Frontlist: It's been 63 years since Prabhat Prakashan has stood firmly in the publishing industry. Within these years, how has your publishing house contributed to developing reading habits among readers?
Piyush: It's great that we are in our 63rd year of publishing and growing each day by leaps and bounds. We started our paperback division in the year 2002. In the last 20 years, we have published over 1200 top-class bestsellers in Hindi at a very affordable price. Readers are getting international bestsellers at a very affordable price.
Also, we have been publishing a Hindi literary magazine, "Sahitya Amrit", for the past 25 years with an avid circulation of over 10,000 copies, and this magazine is a super hit in the Hindi belt.
Frontlist: Hindi literature is losing its essence due to the English language. How can we encourage young readers to read more Hindi language books?
Piyush: No, Hindi literature is not losing its essence. We are selling books in huge quantities. Hindi is rising every day, still, we are doing lots of promotions offline and online and by more promotional activities at the primary school level for reading books in Hindi.
Frontlist: If we evaluate the ratio of Hindi children's books and English children's books, which language is more preferred by young readers and why?
Piyush: Among the young readers, English is preferred. It's up to the parents to develop reading habits in the Hindi language for them because of the pressure from society, and it has become fashionable for parents to force children to read books in English.
Frontlist: How important is it to develop Hindi reading habits among school-going children?
Piyush: It is critical to read in your mother tongue and national language, as only our mother tongue can provide new ideas to young readers.
Frontlist: Digitalization has multiplied the ways of content consumption. How has Prabhat Prakashan been adapting to this new change and running in the same race as other publishing houses?
Piyush: Unique things are happening in publishing today. We are publishing two new books each day. Our sales funnel is robust and is working at its best. We are blessed to have a great digital team, and we are happy to inform you that we have over 10,000 Kindle Books and have sold over 500 audiobook rights to different audio platforms.
Frontlist: Reading can be tedious sometimes, and that's why readers try different formats. How can we make physical books more interesting to enhance the joy of reading?
Piyush: 3D graphics in new software can enable us to produce more inter-city books where there is more engagement amongst the kids. Neither the physical books face any threat nor the digital books can replace them. We are also experimenting by publishing newer ways of publishing children's books.