Interview With Nitin Jain, B. JAIN Publishers Pvt. Ltd
on
Jun 08, 2022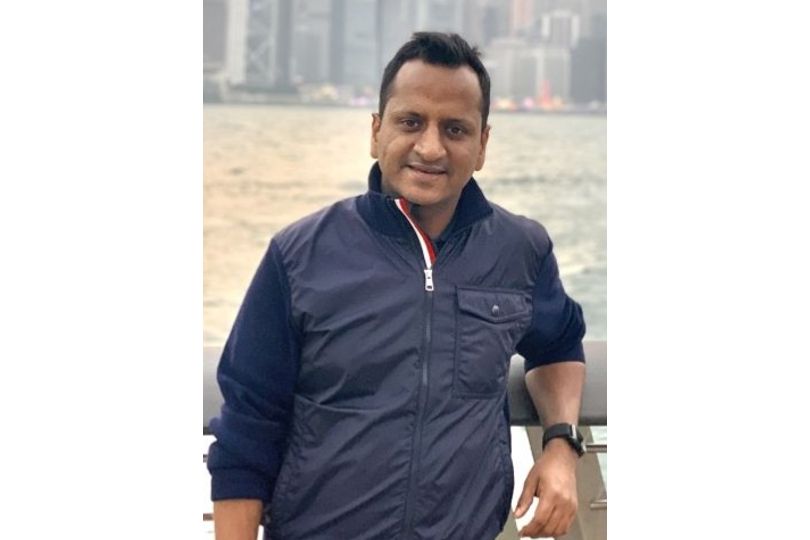 Nitin Jain did his master's in business administration from SP Jain Mumbai and joined the family business at an early age. He has been responsible for diversifying the publishing business into other genres outside Homeopathy. In his early days, he brought out books on various subjects including Design, Business, Self Help. He was able to create distribution partners in Asian & African Markets where the company never exported before.

In 2008 he launched Pegasus which is now one of the leading children's books publishers in Asia & Africa. Under his leadership, Pegasus books are available in more than 100 countries and in more than 20 languages. In 2019 he launched Popcorn with a view to diversifying into the Children's Games & Toys Industry. Popcorn already has over 200 different products and a global presence.
He heads the handicrafts division where the company exports over 1000 unique products created by local Indian artisans from different parts of the country to the US & Europe. He also heads the Software division responsible for the distribution of Homeopathic Software and the creation of online homeopathic courses which various universities across the globe have recognized.
His passion for technology and teamwork has helped in creating stronger foundations and forging a growth path for the group.
Frontlist: How did B Jain Publishers Pvt Ltd become a blessing to the Homoeopathic Industry, and does this influence Homoeopathic Literature across India?
Nitin: Dr P N Jain started publishing homoeopathic books to fulfil the need of a few budding homoeopathic students and to make some extra money while he was working in a government institution. Little did he know that the books he was publishing will be required by homeopathic students across India and the globe. So he decided to open a publishing house in 1966 and take this as a full-time profession.
Back in the day, students would only get photocopies of homoeopathic books published in the US, and that too at a very high price. Dr Jain saw this need and made those books available in India by publishing them at a very reasonable price. B JAIN Books became the first choice for any person studying or learning homoeopathy across the globe.

Frontlist: Being a leading Homoeopathic Publisher, would you be able to rule the publishing community with Children's Books as well?
Nitin: The basic principles of publishing remain the same for a publishing house, and we have always believed in working with a greater audience rather than a niche. We understand that when working with a mass market, you need to offer premium quality, a reasonable price, and decent content. I am not sure "rule" is the right word, but yes, we are happy to be one of the leading children's book publishers in Asia.
Frontlist: Books genres such as Children, Health, Parenting, Self-help, Business, Spiritual, Naturopathy, and Mind-Body-Spirit, have been pervasive over the past two years. Do you think these genres gained readership over Homoeopathic books?
Nitin: Homoeopathy is a form of medicine and not so much a therapy that one could easily practice at home. Yes, we have a lot of readers who practice homoeopathy on their own out of passion, but it is an alternative form of medicine and requires 5 years of study, just like allopathy, to practice.
Homoeopathic Books have always been a student-driven textbook and reference book market. We used to publish a lot of trade books, including Mind-Body-Spirit, General Health, and Self Help Books, but slowly with the new mediums like youtube and numerous blogs, you can now follow your favourite author and their teaching in a much easier way than reading. The same goes for cooking and travel books. A lot of readers have turned to online as a medium for information rather than books.
Frontlist: What actions can we take to encourage reading behaviour among young generations?
Nitin: We at Pegasus have a firm belief that we all grow with books. Books have to be introduced at very young ages for them to feel comfortable with them. A lot of parents do not know which books to pick, and so they lose interest in buying books for their children and then leave this work to the schools. We all know the benefits of reading and how books make you better. Things have changed with parents spending more time with their children, trying to understand their needs and working with them rather than just feeding them. They understand the importance of screen time, and so we see a lot of new parents introducing books at an early age, and the child gets comfortable with books and realises that reading is not boring but very imaginative and fun-filled. So the earlier you can start exposing a child to books, the better reader they become, and there are a lot more books available now than before for children as young as 6+ months.
Frontlist: If we want to promote books, the joy of reading should be there among consumers. The absolute readership can only be achieved by good content. What are your thoughts on this?
Nitin: Good content has a different meaning for each individual. Books like movies have their audiences, some might like that particular book, and some might hate it. Every individual is different, and their needs are different. The true example for me is this OTT Platform, also a competition for books. The need for content and the way and the amount of content getting consumed now are far greater than ever before, and people are still wanting more. When you publish good content, yes, it will stay for a long period, you will appeal to a larger audience, and yes, you might get new readers, but reading is an acquired taste, and it has to start early the reason to acquire can be many, and good content can be one of them.
Frontlist: How have B Jain Publishers been adapting themselves to the digital race to become paralleled in a technology-driven world?
Nitin: I am a firm believer in technology, and I believe tech has to go in hand with print for us (publishers) to succeed. This could mean as simple as making your books available online to publishing the whole content of the book online. We have gone a step further by using technology as a medium to deliver additional value to our print books. Most of our Children's Books are now internet-linked with some value addition available in the form of an app, be it a simple read-aloud App to AR App that makes reading more fun for children.
Frontlist: Which age group has the highest rate of book consumption when compared to other age groups? Please elaborate on account of your experience in the Publishing Industry.
Nitin: Textbooks are the biggest category by far, as it is linked to formal education. When we talk of books sold in retail, children's books have been probably the only growing category. When you talk about children's books, 0-5 years seem to be leading the age group for all publishers in India. I believe after 5 years, the children become independent readers, and those who like books tend to go beyond school books, but as of now, the demand for books decreases as the child grows older, maybe because of books being available in the school library or because of lack of time to read.