Interview With Mr. Yngve Slettholm - President, IFFRO
on
Apr 04, 2022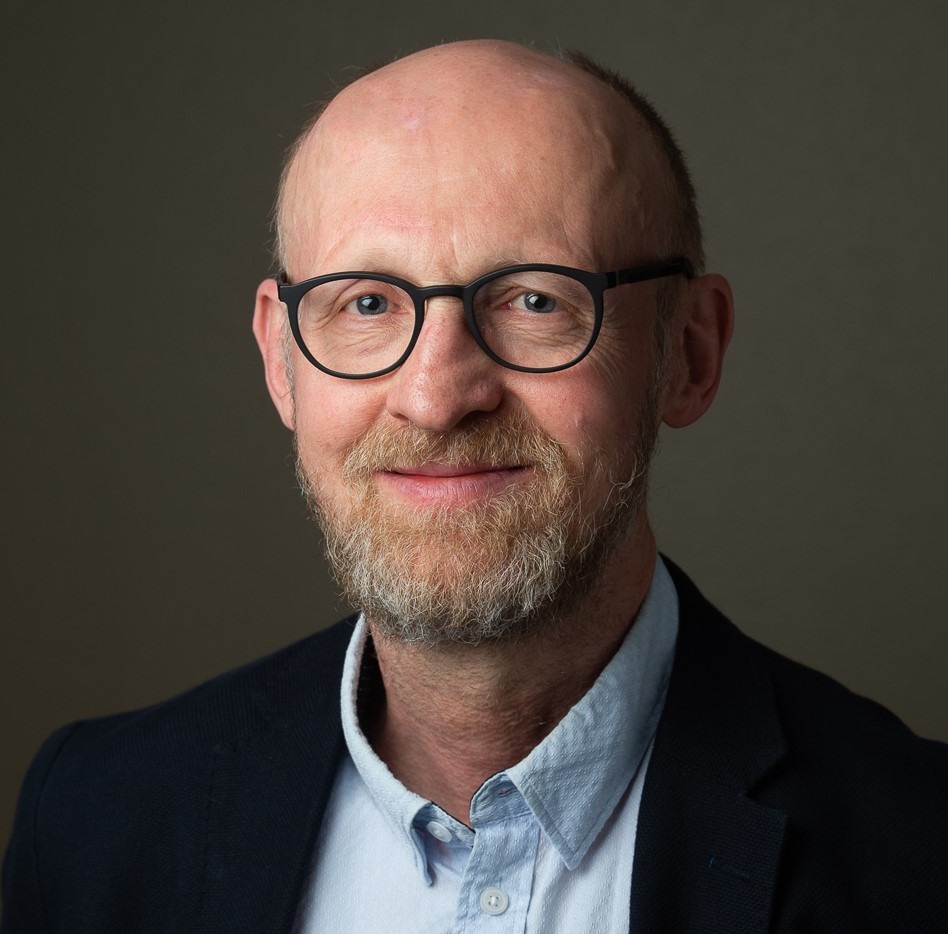 Yngve Slettholm (b.1955) joined Kopinor as Chief Executive Officer in 2006. He holds a PhD degree from the State University of New York at Buffalo and is a well-known composer. Before joining Kopinor, he worked as Assistant Professor at the Norwegian State Academy of Music and served 12 years as Board Director of TONO (the Norwegian music performing rights society). In 2001–05, Mr Slettholm was the Deputy Minister (State Secretary) in the Ministry of Culture, whose responsibilities include copyright matters. In 2011, the Government appointed him to Chair the Arts Council of Norway, a position he held until 2015. He has additionally held several honorary posts in the field of culture. In IFRRO, Mr Slettholm served as Vice-Chair of the European Group, 2007–12. Slettholm was elected as the Director of the Board in 2012, the first Vice President in 2015, and has served as the IFRRO President since 2019.
Frontlist: What is IFRRO? How does it work?
Yngve: IFRRO is the international organisation representing collective management organisations in the text and image sector. With 155 member organisations around the world, 104 of which are national collective management organisations, IFRRO has members on every continent, including the Indian Reprographic Rights Organisation, IRRO.
Collective management organisations, or RROs, as they are known in the text and image sector, enable access to copyright works in circumstances in which it would be difficult for authors and publishers to licence individually – situations, where there are many low values use made of a wide cross section of different works. Collective licences supplement and reinforce direct licensing by copyright owners, they don't substitute for it.
These mass use situations occur frequently in the education, government and business sectors. A licence with a collective management organisation is a simple way for an organisation in these sectors to manage their copyright responsibilities.

Frontlist: Many people are still unbeknownst to the copyright values. On the occasion of World Book and Copyright Day, what new will IFRRO be bringing for the Publishing and Author Community?
Yngve: IFRRO strongly supports World Book and Copyright Day, as it is a great way of highlighting copyright and educating the general public about the importance of the copyright ecosystem. We aren't planning specific activities this year. But we will, of course, support our members' campaigns to mark this important day, such as the activities going on in India.
Frontlist: How can we achieve sustainability in the Book Sector? Give an answer based on your experience.
Yngve: The past two years have been very tough for the book sector. I think that the key for the future is having sustainable and diverse income streams – which is why collective licensing is so important to both authors and publishers.
As an example, during the pandemic, many collective management organisations provided financial support to their members, enabling them to get through those hard times. As a result, resilience and sustainability became increasingly important.

Frontlist: How can we use new digital technologies to foster the publishing ecosystem?
Yngve: Digital technologies democratise publishing and also make it possible to reach new audiences around the world. This is great news for current and aspiring authors and publishers, as it makes books that may not have been economically viable in a national market, much more attractive when the titles can be made available around the world.
The downside, of course, is how much easier digital technology makes piracy and unauthorised use – all the more a reason for a strong collective management sector. IFRRO's member in Spain, for example, has been active in working with messaging services to stamp out piracy on their networks, and IFRRO's member in Brazil has worked closely with the largest online marketplace in Latin America to reduce the online availability of pirate books.
Frontlist: A year is going to be complete since IFRRO launched the first of its 'How would Re: Start Conversations Events with EVA, EWA and FEP'. Has the initiative behind this been successful? What do you think about this partnership?

Yngve: These events have been very successful. It is important to strongly communicate what the book sector has been doing to improve access to their content and respond to the pandemic.
A key to IFRRO's success has been stakeholder partnerships with organisations representing authors, publishers and visual artists – including the three European organisations - EVA, EWC and FEP. We are focused very much on building and deepening our collaboration with those organisations and other organisations representing authors, visual artists and publishers internationally.
Frontlist: Kopinor has been working directly with RROs in developing countries. How much do these kinds of initiatives develop the text and image sphere across developing countries?
Yngve: Working with and assisting authors and publishers in developing countries is a central part of both Kopinor's and IFRRO's mission. Sharing knowledge and building collective management capacity in all countries around the world is important to both organisations.
In fact, Kopinor has taken a step further by developing a project in Malawi that includes both domestic textbook publishing and collective administration. Malawian pupils need learning materials that are adapted to local needs, but, due to many different factors, domestic production and dissemination of textbooks have been low. Through supporting and advising authors, publishers and other actors through the whole value chain to the printed and distributed books, Kopinor's goal has been to stimulate local authorship and publishing.

Frontlist: After having a music career, how did you end up in the world of copyright matters?
Yngve: For many years, I was a rather prolific composer and associate professor at the Norwegian Academy of Music, along with being the Board Member of the Norwegian Performing Rights Society of Music. Then I was challenged to take up a political position as State Secretary (Deputy Minister) in the Ministry of Culture, also responsible for copyright matters. When the four-year term ended in 2005, I had to decide whether to continue with music or follow a different path, which made me end up as the CEO of Kopinor. That has been a most interesting and rewarding job, not only dealing with copyright, but also with cultural policy, organisational development, international relations and a lot of other exciting things – including IFRRO work.
Frontlist: The publishing industry has been working towards fending off copyright issues. Still, this problem is rampant. Share your thoughts on how can we overcome this matter.
Yngve: Education is critical. We need to educate the community that copyright is important and its rules should be respected. However, education is not all that is needed. A supportive legal framework, strong government engagement and guidance on the issues are crucial as well.
Effective collective licensing systems are also important. That's where governments can make a difference – by clarifying what must be licensed. We made a submission to the law reform review in India to this effect last year.
New and innovative solutions are also being found – for example, when an increasing number of governments around the world are introducing small private copying levies on devices to manage individual copying onto smartphones and similar devices.

Frontlist: In your tenure as the President of IFRRO, how much improvement have you witnessed to raise awareness and respect of the copyright values in the publishing industry?
Yngve: We have been successful in working with partners and stakeholders to raise awareness and respect for copyright values – however, there is still much to do. The pandemic has highlighted the fact that solutions can be found when they are needed.
I would like to encourage more collaboration and engagement amongst the different groups engaged in the copyright ecosystem – authors, publishers, libraries, educational institutions, and of course, collective management organisations. I believe solutions can be found through these groups working together to create mutually satisfactory outcomes.
Frontlist: How does IFRRO manage copyright regulations and create a worldwide way of working across boundaries, languages, and different cultures?
Yngve: IFRRO is very lucky to have engaged and active members – we have a number of technical and interest groups amongst our membership, where members meet to exchange information and experiences. We also have regional groups through which our members in a particular geographic region interact and engage.
Also, repertoire exchange agreements between our members are very important as a means of representing foreign repertoire. This means there is also a great deal of contact, strong outreach, and one-on-one engagement amongst our members.
These frequent interactions build community and overcome these language and cultural challenges.

Frontlist: The developing world has its own challenge with copyright laws. For example, India being a developing country, the government wants to ensure that the lowest cost literary work is available to its population. How do you implement copyright laws in such cases?
Yngve: We are aware of, and strongly regret the situation regarding educational copying in India.
We believe it is regrettable that the Indian government is focused on only one of many public interests that should be balanced in order to support a sustainable future and long-term access to quality copyright content by the population.
In my opinion, the government could look into approaches, like a stronger collective management sector that would not only enable access, but also reward and encourage Indian creators and publishers to create fresh and original works that speak to the Indian audience.
This can and has been achieved in many other countries around the world, and I see no reason why the Indian government should not be learning from these experiences. They should be used to create a uniquely Indian solution that benefits all sectors of the community.