Interview With Mr Ved Prakash Chawla, Founder, Dreamland Publications
on
Jun 08, 2022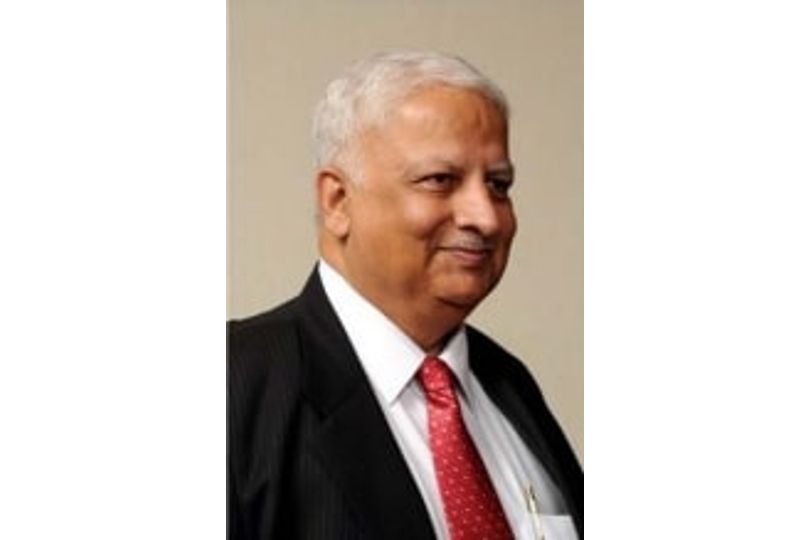 Mr Ved Chawla was born in 1956 into a publishing family, providing education since 1937. He stepped into his family business in the year 1971. He is always passionate about publishing quality children's books that are completely pictorial and have easy-to-understand content.
He was impressed by international giant publishers' books, and he has always been keen to publish world-class books with a difference and established his own publishing house, "Dreamland Publications" in 1986.
Frontlist: How has Dreamland Publication been promoting holistic reading development among young minds in a systematic way?
Ved: Children are curious learners right from their development age. They get attracted to whatever colourful objects surround them. To learn more about those objects, they look for explanations from their parents or teachers to enhance their knowledge. Our books are well-designed in a systematic way with very easy-to-understand text matter in readable fonts and are adorned with beautiful, colourful images supporting them. These books attract children towards developing reading and learning habits that satisfy the questions arising in young minds. We endeavour to maintain and develop books for children from K-8 grade.
Frontlist: Since different and new technologies have been introduced, how can they be helpful for a publisher?
Ved: Different and new technologies being introduced into the market are just an additional feature in the publishing world. However, they can not replace printed books.
The feel or smell of beautiful books can never be replaced by costly electronic small gadgets or various applications.
Frontlist: How has the digital revolution influenced the readership of children's books?
Ved: Although the digital revolution is a promising and fascinating technology, it has yet to satisfy the thirst for knowledge. Parents still prefer to use printed books for their children to enhance their knowledge bank, as the books thoroughly explain the matter with appropriate illustrations and diagrams.
Frontlist: What impact does digital media have on the growth of physical books?
Ved: The digital media has no impact on the growth of physical books. The growth of physical books remains the same, and I foresee its increase in the times to come.
Frontlist: What challenges have you faced thus far in adapting to the new digitalisation world and how does it affect the distribution of children's books?
Ved: We have not faced any challenges with the new digital world. In fact, our sales have been constantly increasing.
Frontlist: What initiatives or efforts have been made by the publishers to increase the joy of reading among the new-age generation?
Ved: We are regularly adding to the number of titles in our catalogue and are always trying to develop new content banks with innovative designs and ideas.
Frontlist: Summer holidays are near, and parents are selective when it comes to exposing their children to content consumption. As a publisher, what initiative should be adopted to build reading habits among small age groups?
Ved: For the summer holidays and all vacations, we have added a number of activity books, colouring books, jigsaw puzzles, and other educational products to enhance the reading habits as well as other creative skills of small age groups. These products will definitely help them build their fine motor skills, observation skills, and various other skills that will make little ones confident. These books are the best option for kids to step away from screens and other devices.