Interview with Meghna Pant - Author of The Terrible, Horrible, Very Bad Good News
Interview with Meghna Pant - Author of The Terrible, Horrible, Very Bad Good News
on
Jul 29, 2021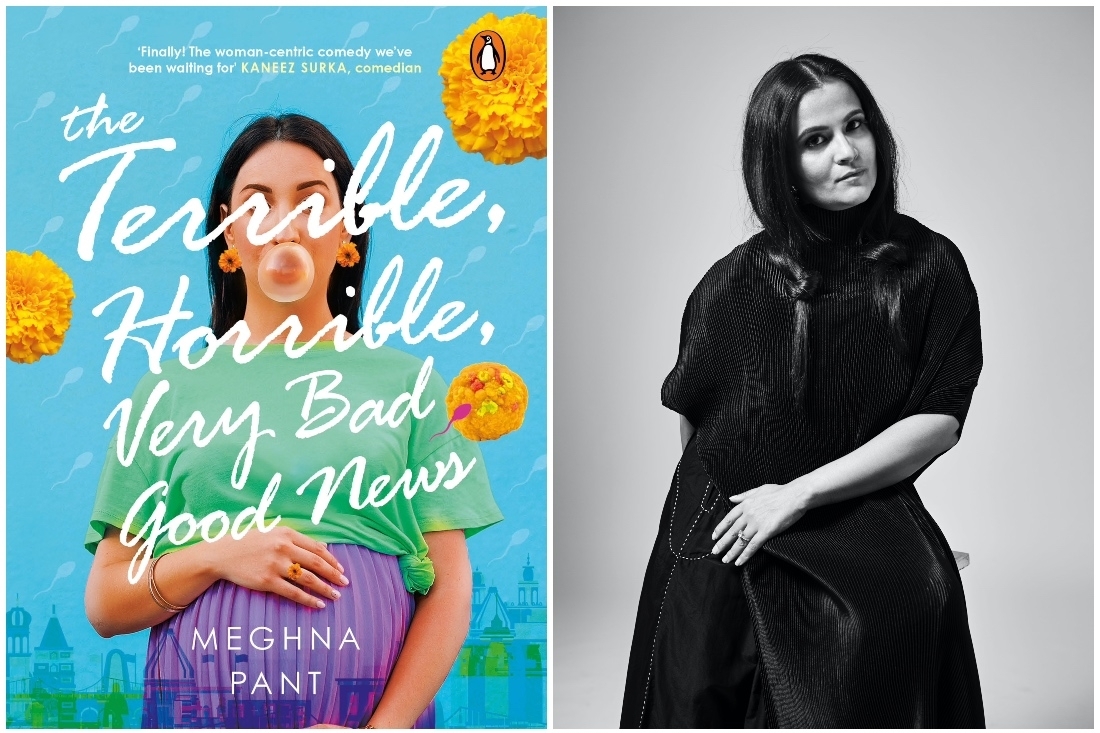 Hi, My name is Meghna Pant. I am a self-made author and journalist. I was born in Shimla, raised in Delhi, and moved to Mumbai at the age of nine. My parents used to work for the Government in Income Tax. In my early 20s, I got a scholarship and traveled across the world - New Zealand, Singapore, New York, Dubai. Then I chose to move back to India and took a big step to quit a very well-paying job to become a full-time author. That's what I've been doing ever since. I got my book published - 'One & a Half Wife " in the year 2011 and moved to Mumbai in 2013. I am now 6 books down. I've entered the movie space and now writing screenplays which is an outstanding time for any author. 
Your book - Feminist Rani and now The Terrible, Horrible, Very Bad Good News - stir up the issues related to gender inequality and women empowerment. Do you actually believe that a writer has enough power to change people's perspectives through their writings? 
I wish literature could hold that much people's imagination but it doesn't seem like that right now. As an artist, they would like to believe that art empowers change. I think art takes the conversation forward and triggers society. 
In my book, a divorced girl who lives in a small town, Rishikesh, chooses to decide on a donor to have a baby irrespective of having a conservative family and society. She's just a regular girl who tried to bring a change in beliefs. She gathers the courage to follow dreams. Literature needs to enable the conversation to be taken forward. I only have a hope that it can change at least one person who can carry their learnings to family and pass it further to society which brings the diverse shift into the world. 
The Terrible, Horrible, Very Bad Good News will soon be seen as a major motion picture Badnam Ladoo. You must be very excited. Do you really think a movie will do justice to your novel's storyline?
Stories don't conform to the medium. The story needs to be told to audiences and it doesn't depend on which medium we're using. A good story can be in the form of a film, a book, a short collection of stories, plays, or even a good tweet. A good story is a good story no matter what medium is. 
Badnaam Ladoo started out as a screenplay which I wrote last year and just had my second child. We all know the pandemic has started and has become overwhelming. We were furling with tragedy around us, scared for the safety of loved ones. In the middle of everything, I couldn't feel like writing a serious novel which I used to write usually. I decided to turn into comedy and comedy runs in my family as my brother Saurabh Pant is a stand-up comedian. We were all raised with humor. So I tapped myself into humor and wrote something funny which made everyone laugh. A good and funny story is much needed for us. It got major crazy characters. Audible books picked up my book and it is going out in Hindi translation in the month of October. Marathi translation is also underway. This book is only 2-3 months old and we can see that it has become popular very rapidly. 
You have a finance background. When did you realize that you want to become an author?
Like in every middle-class family, a child has to be told that you need to study hard, join a very good company, slay away for 40 years, and at last get retirement. I was following the same path. But at the age of 19, I tapped into writing. I got a job in the New York Stock Exchange. I started to go to writing classes there. Then I wrote my debut book - Happy Birthday. I was doing both my job as well as writing. It made me feel burned out in the middle of everything. So I decided to follow my passion and gave it a shot for one year and since then I am doing it, fortunately. 
Who is your favorite author and what genre do you like to read in your leisure time?
My favorite writer is Alice Munro, a Canadian Short Story writer and another one is Chimamanda Ngozi Adichie. I like whatever she writes. She is a novelist, short story writer, and influential public speaker. I like to read Indian authors as well - Jhumpa Lahiri, Arundhati Roy, Aravind Adiga, Chitra Banerjee, Mahesh Manu, Anees Salim, and many more. I mostly like to read drama. 
Every author goes through writer's block. What do you do when you face the same problem while writing?
I see a lot of writers have gone through the same problems like anxiety, self crippling thoughts, and low confidence. I would like to say that don't take any pressure on yourself. Just write it down whatever comes to your mind. Throw out your ideas on paper. Don't be self-centered that no one will ever go to read it or something. Go with the flow, then take a break. Like go out with your friends, travel and watch Netflix, and after a while come back and write. Carry a notebook or we have phones with us, pen down your thoughts whenever it pops up in your head. Have confidence in what you write. Be fearless, and that makes you a good writer. 
You've written several screenplays for movies and web shows. As a screenplay writer, what suggestions would you like to give to aspiring screenwriters?
Screenwriting is a method of art. I suggest you read a lot of books based on screenwriting or take a short course. There are a lot of academies for learning screenplays and resources are available as well. It is a lucrative space to enter as a writer, especially as compared to books. Now everything is coming on OTT platforms and they are looking for fresh voices, new ideas, valuable content, and writers if you have a certain kind of talent and a good story. Hence, it's the best time to step into this industry. To become a screenplay writer, you should have a good ear for dialogue, visual thinking. Writing a novel and screenplay is completely different from each other. Screenplays are not as descriptive as novels. One should be adept at dialogues and actions. Learning screenplays is quite difficult. It involves a lot of technicalities. Unlike books, there is only a writer, editor, and reach to readers. As a screenplay writer, you need to pass a lot of gatekeepers and do work with a big team. It takes a lot of hard work. Become thick-skinned if you want to stay in the industry in the long run.