Interview with Kiran Manral, author of 'The Kitty Party Murder'
Read the full interview of Kiran Manral. She discusses her new book - The Kitty Party Murder
on
Dec 03, 2021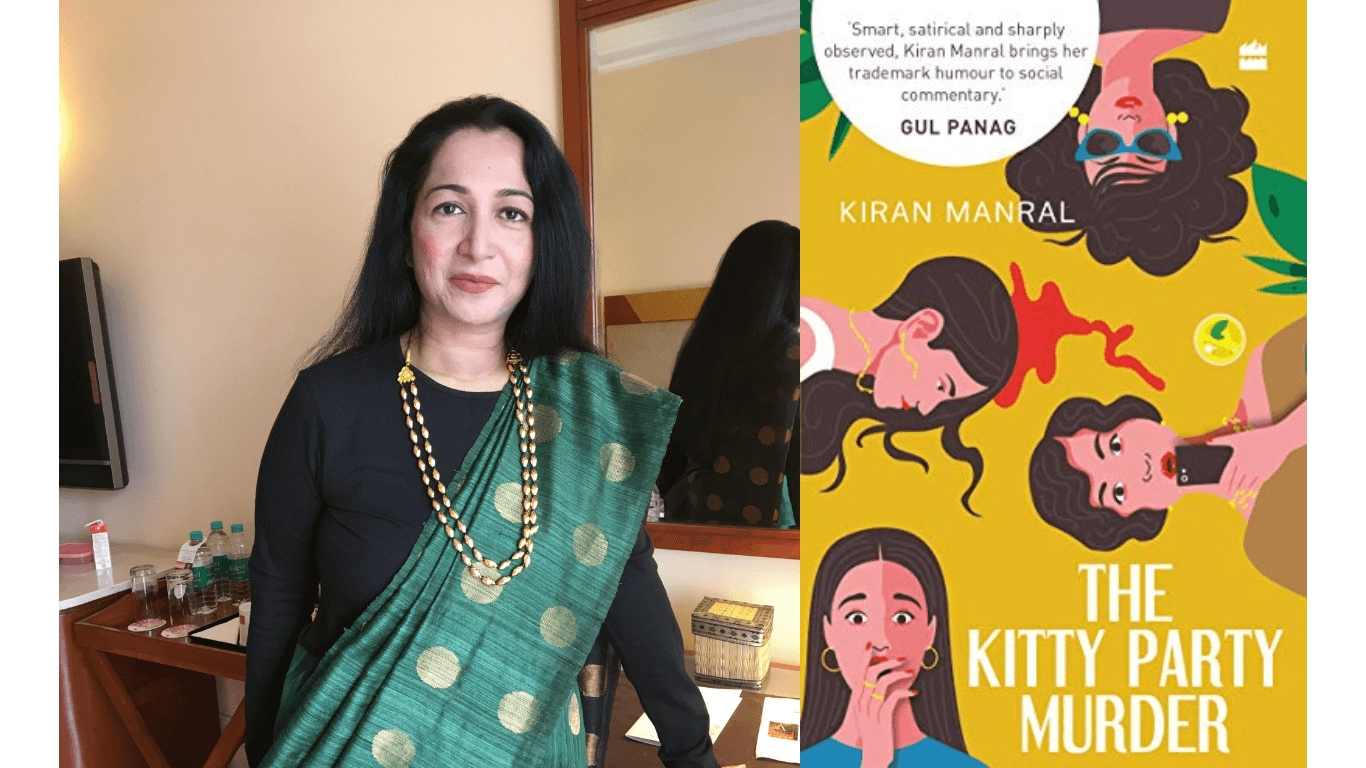 Kiran Manral is a writer, author, and novelist based in Mumbai. Her books include The Reluctant Detective, Once Upon A Crush, All Aboard, Saving Maya, Missing Presumed Dead, The Face at the Window, The Kitty Party Murder and More Things in Heaven and Earth in fiction, Karmic Kids, True Love Stories, A Boy's Guide to Growing Up, 13 Steps to Bloody Good Parenting, Raising Kids with Hope and Wonder in Times of a Pandemic and Climate Change in non-fiction, apart from short stories in various acclaimed anthologies. Saving Maya was long-listed for the Saboteur Awards UK, supported by the Arts Council England, and The Kitty Party Murder was shortlisted for the Popular Choice Award at the AutHer Awards 2020 by The Times of India and JK Papers. Missing, Presumed Dead and The Face at the Window were both long-listed at Jio MAMI Word to Screen. She has received multiple awards, such as the Women Achievers award by the Young Environmentalists Association and the International Women's Day Award 2018 from ICUNR supported by the Ministry of Women and Child Welfare, Government of India, for excellence in the field of writing.

Check out the full interview here -
Ques - Tell us something about this book - 'The Kitty Party Murder'.

Kiran: The Kitty Party Murder is a fun, humorous read, about a suburban mom who kind of moonlights with her detective friend as her assistant. It is a more comic mystery than crime, so that's a fair warning for readers who expect her to be a Miss Marple in the making.
Ques - What inspired you to write this story?
Kiran: It is a continuation of my very first book with Kanan Mehra, called The Reluctant Detective. It was inspired by the women I saw all around me who had dropped out of the formal workforce when they had their children.
Ques - What was your vision behind the character of Kanan Mehra?
Kiran: Every suburban mom, I guess, who has once upon a time been in the corporate world, pursuing a career and then had to put the brakes on her career for early childcare and somehow never got back to full-time work despite feeling the need to do so.
Ques - What challenges did you face during your writing journey?
Kiran: The usual as most authors would, I guess. Being taken seriously as a writer, refusing to be boxed into one particular category of writing or genre, finding the space and time to write without constant intrusions, writing in the midst of bread and butter work.
Ques - Which authors affected your writing skills and shaped your career as an author till now?
Kiran: I read across diverse kinds of writing, and I think every book I have read and re-read has in some way impacted me. I must say I have been heavily influenced by P.G.Wodehouse, Terry Pratchett, Erma Bombeck, and Dave Barry in my humor writing, for my darker books, Stephen King, Daphne Du Maurier, Emily Bronte, Murakami to name a few.
Ques - How would your readers resonate with your book?
Kiran: I hope readers see snippets of their own lives in the situations in the book and feel a kinship with Kanan Mehra, through all her ditziness and foibles.
Ques - What are you expecting your readers to learn from this book?
Kiran: I don't really expect my readers to learn anything from this book. It is not a moral science lesson. I do hope though that they have a riot reading it, laugh themselves silly and re-read it whenever they need a good laugh.