Interview with Juhi GP, Author of 'Our Virtual Love Story'
on
Mar 31, 2022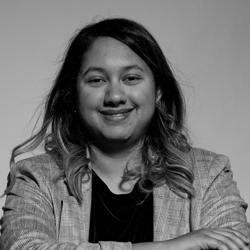 Juhi GP is a marketing executive based in Los Angeles, California. She grew up in Mumbai and left for the US for further studies in 2010. While in America, she started playing mobile video games and was intrigued by the way people interact in the gaming culture.
Frontlist: Who would have thought that a video game lover would write a romantic book. How did the idea of penning this story come to you?
Juhi: I used to play a lot of video games on my phone back in 2019, and I was fascinated by the sociological aspect of in-game interactions. For example, people typically hate talking on the phone, but they were completely fine with chatting for hours and forming friendships in-game. Also, during lockdowns, a lot more people resorted to meeting virtually, so I thought the concept was even more relevant.
Frontlist: Is 'Our Virtual Love Story' inspired by any real-based romantic story, or is there a possibility that it resembles your own life story? Please share your thoughts since this love novel has piqued our interest since it entails a lot of gaming world excitement.
Juhi: It's mostly fiction, but I did incorporate some of my real interactions while playing. I grew up in Mumbai and now live in Los Angeles. So, I included both my experiences from there as well to make it authentic.
Frontlist: What essence of this book will entice readers to buy and read it?
Juhi: If the movies 'You've Got Mail' and 'Ready Player One' were to meet, you'd get this story. I think people will relate to it because it's a heartwarming slice of life story set in the backdrop of a video game.
Frontlist: How would you like to define the friendship between Akash and Rishabh?
Juhi: I would describe Akash and Rishabh as best friends. They're opposites of each other but still get along because they fulfill qualities that the other lacks. For example, Rishabh is super technical and a gentleman, and Akash is street smart and business savvy.
Frontlist: How did you come up with the title of the video game, 'Battle of Arstov' (BOA)?
Juhi: The game is a battle royale theme about the survival of the fittest. Felt it would be fun to create some innovative islands and kingdoms for players to engage in!
Frontlist: Everyone demands a happy ending to any romantic story. We don't want to give any spoilers here! However, if you've got a chance to do it, what different ending would you like to recommend to this Virtual Love story?
Juhi: I would've had the protagonists inspire each other to be better versions of themselves and win in life regardless of whether they got together or not. That's the true crux of relationships, where the other person inspires you to be the best version of yourself!
Frontlist: How did Srishti Publishers & Distributors help you throughout the book publishing journey?
Juhi: The team at Srishti was amazing to work with. My Editor, Vini, was really able to sharpen the story. Being my first book, they really helped advise on marketing strategy and distribution as well.