Interview With Himanshu Gupta - Managing Director, S. Chand Group
on
May 02, 2022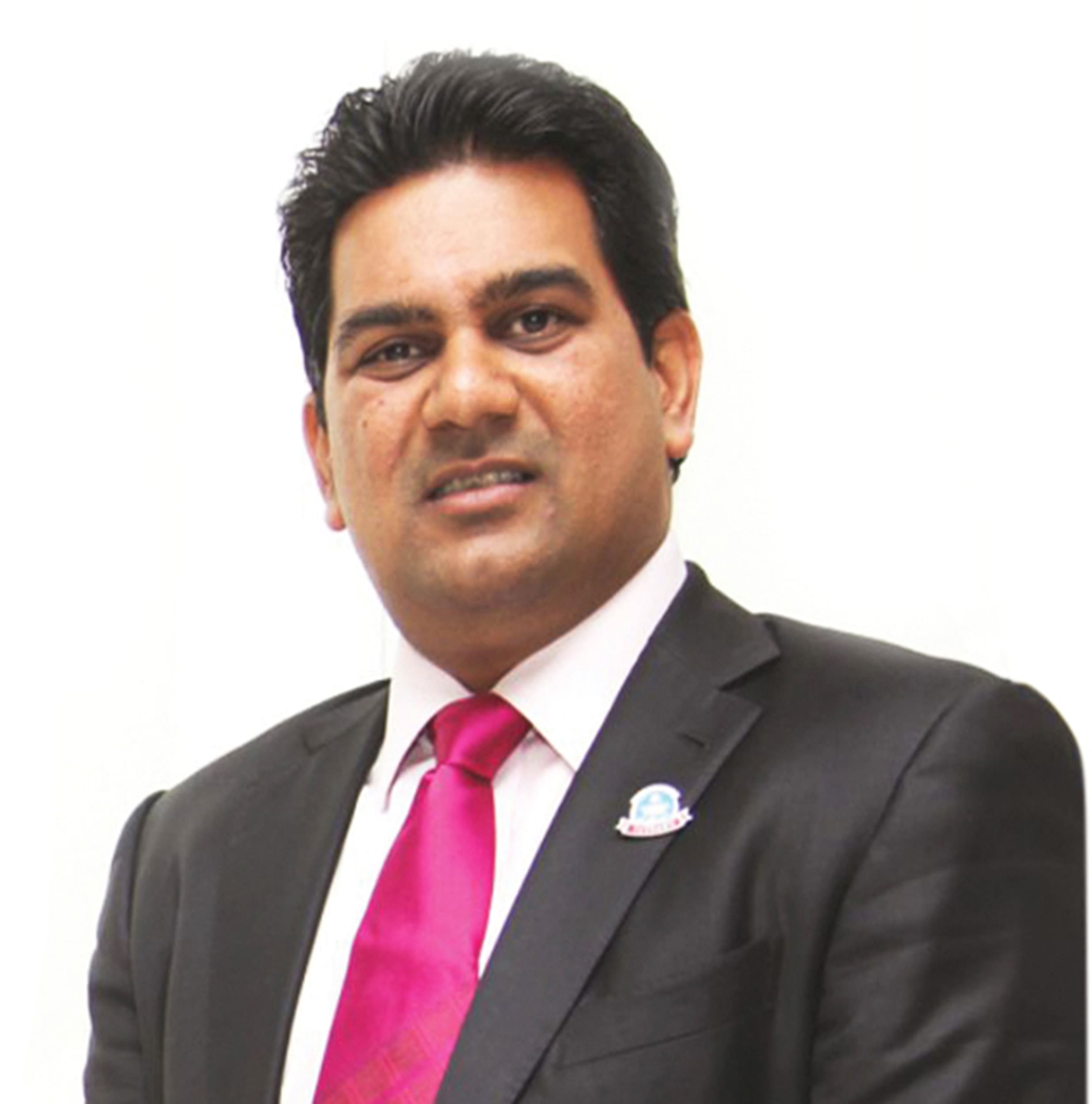 Himanshu Gupta is a well-known name in the Indian Book Publishing Industry. He is the third generation of the 8-decade old S. Chand Group. He finished his schooling at Modern School, Barakhamba, New Delhi, completed his graduation from Delhi University in 1999 in Commerce, and joined the family business in early 2000 after his father's retirement. He was instrumental in transforming a family-run business into a professionally-run group by acquiring the best talents and implementing the modern practices in traditional business. He actively took charge of the family business in 2006 at the age of 27 years, and within seven years, the company became a conglomerate, from being S. Chand to the S. Chand Group of Companies. Himanshu believed that the future was not a place that one stepped into - it was a place that had to be created - first in mind and will, and then in action.
He takes his employees as the assets of the company, and believes in teamwork and an open-door policy where his focus is to provide the best facilities to his employees to increase their job satisfaction resulting in the increase in their work efficiency.
An entrepreneur in spirit and attitude who envisions transforming the S. Chand Group into a 'Total Knowledge Corporation', Himanshu Gupta is a trendsetter in the Indian Publishing Industry. He was one of the first adopters of technology in education in India, bringing out CD-ROM-based educational material and launching the first student-teacher portals, and implementing ERP solutions in publishing in India. Under his stewardship, S. Chand became the first ISO-certified publisher.
For his distinguished contribution to the Indian publishing industry, he has been awarded the 'Young Publisher Award' by The Federation of Educational Publishers in India and was the Vice President of The Federation of Indian Publishers. He had also co-chaired the publishing committee of FICCI and is known for his path-breaking ideas and innovations for the publishing industry.
Himanshu was also involved in raising the first private equity capital in the publishing industry from renowned PE Funds like Everstone and International Finance Corporation. These funds have helped the group on a new growth path and created history in the publication world by acquiring Vikas Publication House and their division Madhuban Educational Books, a leader in the Hindi textbook space. The group also acquired New Saraswati House (India) Pvt. Ltd., the leader in the regional languages and supplementary books. With his futuristic vision to make S. Chand Group the largest non-infrastructural educational service provider. S. Chand launched its IPO in 2017.
A true young business leader in spirit and action, he continuously strives to take S. Chand Group to an international knowledge powerhouse and recently being awarded as 'Family Entrepreneur of the Year 2018'.
His mantra to success is 'Explore, Exploit and Expand' and gets inspired by Steve Jobs and sees S. Chand as the world's leading company in coming years. He aspires to buy Bugatti Veyron for himself.
Frontlist: How are academic publishers trying to bring new initiatives for effective new learning?
Himanshu: Academic Publishers are providing 360 degrees support to schools, teachers, and students in various forms. This could be supplementary content in the form of Videos on concepts to enhance learning, practice tests, assessments, analytics, remedial, and support for students. For Schools and teachers, the publishers provide teacher handbooks, online web support, detailed lesson plans, concept videos, test generators, analytics, and teacher training to enhance the capability of teachers. These may be in the form of Apps accessed through QR Codes, Web Support, online and offline training sessions, or printed material.
Frontlist: Please state some of the challenges Publishers face nowadays in terms of changing reading behavior and study materials.
Himanshu: The students of today have access to multiple information points apart from the printed books and the classroom teaching. Various education apps, online videos on YouTube and Google searches, etc., have become options to enhance or supplement the text material. There is also more inclination towards videos than text. However, there is also the challenge of choosing what is suitable and what is not suitable at different understanding levels of students, which becomes a challenge in the virtual world. The study material for the next generation has to be a blended one, which is crisp (to the point) and has supplementary material embedded so that the student has access to more in case there is a need for it.

Frontlist: Due to the rise in the Ed-Tech sector, the inclination toward printed books among students is waning. What can we do to prevent it?
Himanshu: While there has been an impact of COVID-19 causing shortages and supply disruptions for printed books, where Ed-Tech filled in the gap, the present learner cannot do without the other. Total online learning is also becoming exhausting for students, and attention spans have been impacted. However, it does have its merits of anywhere anytime learning. A blended approach is the need for the hours where concepts read and taught from the text can be enhanced and enforced through Ed-Tech.
Frontlist: Please share your thoughts on - 'The shift from hard copies to software solutions has opened new possibilities for publishers'.
Himanshu: E-books for most publishers in India and globally is still a small percentage of the overall sales. Both print and digital solutions are presently co-existing. This has given publishers an option of enhancing their offering to students, schools, and teachers to make the content provided easier to understand and increased the use of the knowledge in applications.
Frontlist: What are the major reasons, other than the Pandemic, for this major shift to online learning?
Himanshu: The shift to online learning was accelerated by the Pandemic. Core teacher-student learning continued during the Pandemic through various platforms. Accessibility, affordability (in some cases), and the absence of schools lead to this temporary shift. While some facets of it continue to remain for various reasons, classroom learning is back with the opening of educational institutions. Online learning will continue where there are disruptions due to pandemics, weather, or other such reasons. A blended approach that saves time for teachers and students may also continue in the form of assignments, assessments, analytics, and notifications.

Frontlist: Please define the repercussions of the Pandemic in the Publishing Industry on account of your first-hand experience.
Himanshu: The Pandemic helped bring the needs of teachers, students, and schools to the fore. Publishers enabled schools with content in the form of eBooks for teachers and students. Teachers were enabled with training for online teaching, teaching tools in the form of videos, lesson plans, and test generators. LMS and apps were provided to students and teachers to ensure that learning continued. The industry learned to evolve in the Pandemic and focus on what matters, which was a learning for students. Publishers also were able to tighten their belts and focus on internal efficiencies and strengths. Managing working capital and ensuring that it was allocated where required helped improve Cash flows. Inventory levels were managed, and the channel was made more efficient.