Interview With Divya Dutta- Actor, Author
on
Mar 05, 2022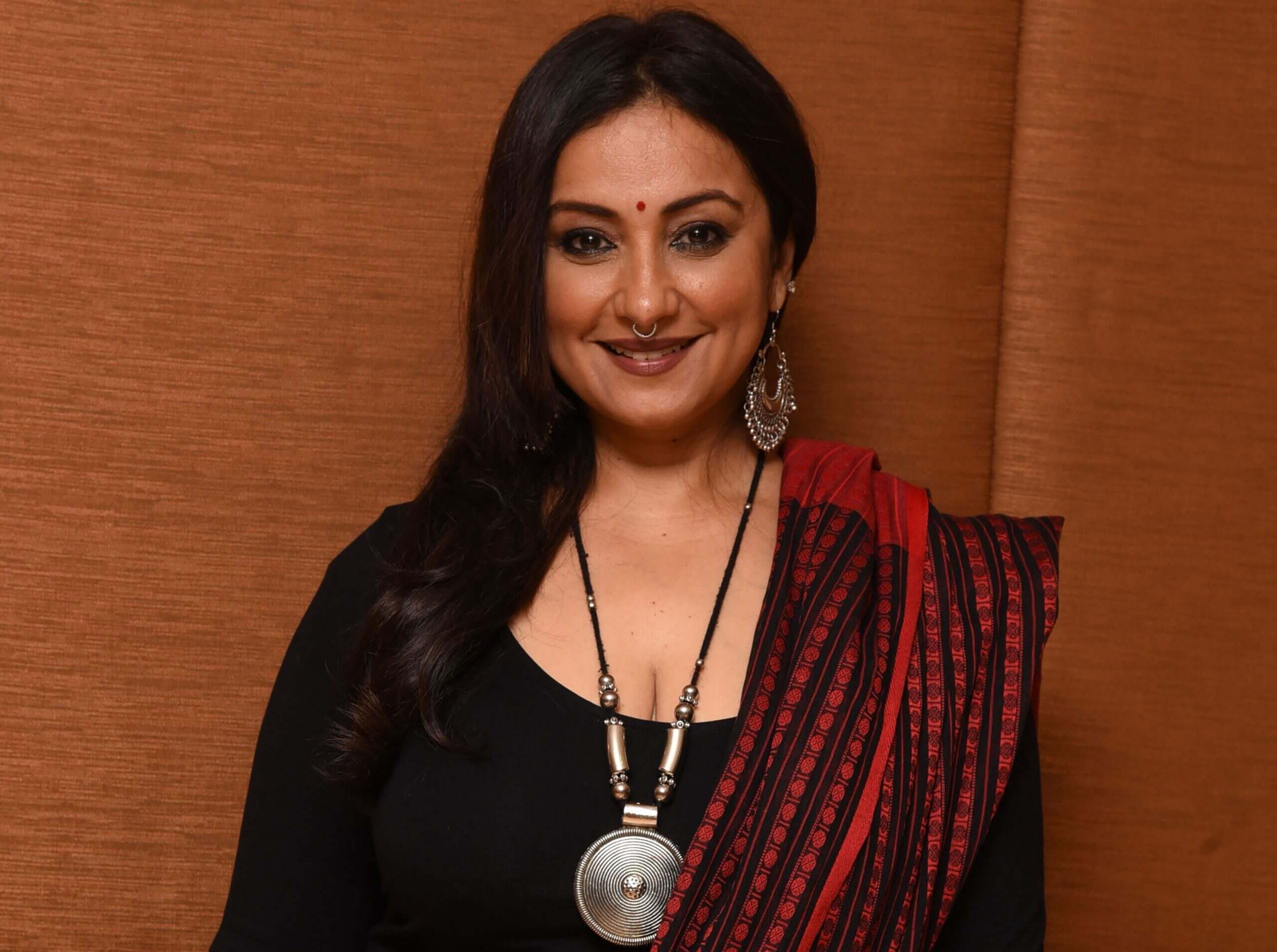 Divya Dutta is an actor, author, and now a poet too. Noted for playing a wide variety of roles in different genres, she has featured in more than 150 Hindi and Punjabi films. Her performance was highly-acclaimed in films like Veer-Zaara, Bhaag Milkha Bhaag, Delhi-6, and Badlapur. She has won several accolades in the film industry, including a National Award in 2018 as well as Filmfare, IIFA, and Zee Cine awards. Her memoir, Me and Ma, published in 2017, received many rave reviews and was turned into an audiobook, narrated by Divya herself. Her first poem, penned about the COVID-19 lockdown, 'Jab Sab Theek Hoga Na', was much appreciated and widely shared.
Frontlist: Before this journey began, had you ever thought that Divya Dutta would become 'The Divya Dutta'?
Divya: I love that question whether Divya Dutta thought if she'll be 'The Divya Dutta'. Sometimes life feels dreamlike. As a child, I used to actually daydream, giving myself the best actor awards, working with so and so actors. I actually literally used to visualize it and make it happen while sitting. And when I look back, I just feel it's actually happened, and the universe conspires for something that you really, really want to do. And yes, it's been a beautiful journey on my way to being the Divya Dutta, but it feels beautiful that it is made by me, myself, and I think my mom somewhere is actually blessing me and making all these things happen, and I just feel lucky. It feels dreamlike. You know, we used to hear that dreams come true. It feels nice when you say that about your story.
Frontlist: What was your thought just before the day your book was about to hit the markets?
Divya: Well, the thought, just before my book hit the market, was actually butterflies in the stomach. It is something that you have lived with, just expressing all that you wanted to express, honestly. And now you wait for the result. But it is not something where the result comes instantly; you just know it's being launched, and you just take everyone's good wishes. You know it's another beginning, you know it's another feather in your cap, and you know it's an expansion of your horizons. It's a feel-good factor, and yes, I think that little nervous energy is extremely important and necessary as well.
Frontlist: While your journey has seen almost all the struggles an actor, or moreover a person goes through. Do you think you missed out on a few key points that would have acted as the highlights of your making to the audience and you would like to share with the Frontlist Media?
Divya: I feel everyone has a journey and everyone works hard, and everyone has ups and downs. And I just somehow, in a very strange way, feel fortunate that the way everything panned out, it became a very unconventional career. I'm doing my best now. What normally people do as newcomers or whatever, I think I've done it at the peak of my career now. And you know, romancing my heroes doing the kind of roles I wanted to do is all happening now in the present. So, I think it's a very unconventional journey, and I'm loving it, and I don't think it would have happened if I hadn't had those ups and downs. I think you learn, you grow, you get better with experiences. And of course, there's a timing that someone up there has for you. So I'm pretty content and happy with the way things have panned, and I think so is my audience.
Frontlist: People know you as an actor, a writer, and perhaps an achiever. What more areas of life do you wish to explore?
Divya: I have never thought, what all I want to do. I just know whatever comes my way if I'm enjoying it, I'll pick that up. And that's how I became an actor, and that's how I became a writer. And I don't know what life has in store for me, but whatever it does, if I love something, I will pick it up. I don't know if it is production, direction, or writing screenplays. I have no idea what it is. But as of now, I think I am thoroughly enjoying being an actor and a writer.

Frontlist: How challenging and important does it become for an actor to have command over multiple languages?
Divya: Well, to know more languages is always an asset. But I think in my case, I've always enjoyed learning these new languages which I wasn't acquainted with because I only knew English, Hindi, Punjabi, and a bit of Hindustani Urdu. And I went on to play these different roles where I think the most difficult ones were roles in Tamil, Malayalam, Rajasthani, Haryanvi, and Bangla. So I think once you put yourself in the role and you just listen to the music of a language that becomes yours, even if it is for a short while, I enjoy that process. So to date, I do remember my dialogues from different languages. It feels nice. It feels that you're a part of that. So I think as an actor, you're also very fortunate that you kind of touch various territories, various languages, and various cultures being an actor through different languages.
Frontlist: Divya Dutta has been known for her versatility as an actor on the big screen. Did your versatile nature become the reason that you thought of penning down this book?
Divya: Well the thought of penning the book was to, of course, expand my horizons; one should always feel like growing and not be stagnant with what you are doing. And I do feel like it's an extension of my acting, and I think more than anything else, it was a follow-up from my first book, Me and Maa.After that book's response, everyone was asking what next. So this came out of that, and I think it's nice to even as an actor when the audience wants more of you, and now it feels nice that as an author, your readers want more of you.