Interview with Bodour Al Qasimi, President of the American University of Sharjah
on
Mar 01, 2023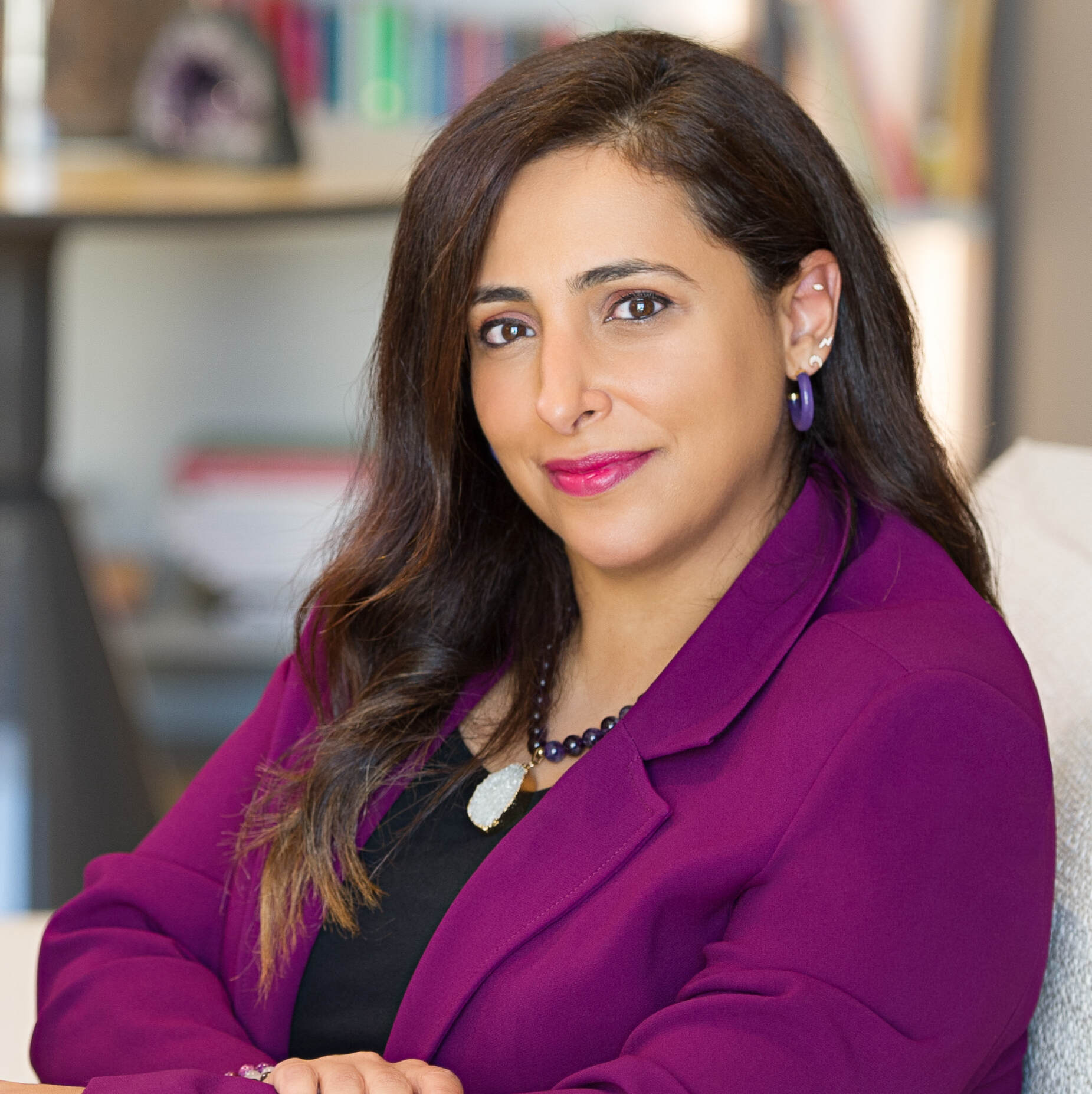 Bodour Al Qasimi, President of the American University of Sharjah. For more than a decade, she has been a driving force behind efforts to grow the Arab world's publishing industry, including Sharjah Publishing City, the world's first publishing industry free zone. She chairs the Sharjah World Book Capital 2019 Committee and leads various global initiatives to promote freedom to publish, youth and gender empowerment, and cross-cultural exchange. Bodour is currently serving as the IPA President, the second woman in its 125-years history, and the first Arab woman to be in this role.
She is the founder of PublisHer - It's an empowered community seeking creative and viable solutions to the many gender-based inequities that have long characterized world publishing and the other creative industries.
Frontlist: From M.Sc. in Medical Anthropology to becoming a key woman in promoting the publishing industry in Sharjah, how has your journey been so far?
Bodour: My journey has been nothing short of incredible, to be honest with you, I feel blessed and grateful for this journey. It started by chance, actually by accident. Although, I don't believe coincidences exist. However, this has been my experience in publishing. This accident has developed into a career for me, and I'm grateful for all these experiences, the accomplishments, the knowledge I gained, and the amazing people I met along the way. I learned the importance of cooperation and collaboration throughout my journey and how to work with colleagues from around the world. I also learned that reaching a consensus on various issues is not always easy, you face some challenges and then get a big pushback from the status quo culture. Hence, I learned an ample amount of knowledge and gained a lot of experience on this journey. I absorbed that listening and empathy brings people together around meaningful conversations. Working on a global level has been an eye-opening experience for me influencing how I perceive publishing as a powerful component of human civilization and increasing my passion. For our industry, I feel very motivated to continue working with my colleagues from around the world, and the importance for us to reaffirm the role of publishing in social, cultural, and economic development worldwide. Now, let me tell you how I landed into publishing coincidentally. I would say that my oldest daughter, now in university, complained to me that she didn't have interesting books in Arabic, and that spurred my journey into publishing. I decided to set up my own publishing house just because of that one conversation that we had. So, in a nutshell, I believe it was fate, and it was meant to happen. I truly believe it's been the best experience of my life.
Frontlist: 2022 is the last year of your IPA Presidency. How do you want to make it memorable?
Bodour: So, just like my first year, I will be contributing and focusing on IPA and helping all my publisher friends worldwide. It's a critical time for our industry as publishers are facing many challenges. We all need to stick together and coordinate to find the solutions. Some of these challenges have allowed us to look for new solutions, digital transformation, and new business models. I really want to focus my energy during my last year as the President of IPA on supporting publishers to navigate these challenges and to benefit from any opportunity that they come across.

Frontlist: On this International Women's Day, how do you think the publishing industry will #BreaktheBias (theme of 2022), and how you shall continue to do so?
Bodour: I think the first step for us is to recognize that our industry is still progressing in terms of getting more female publishers into leadership positions. When I started my journey in this industry almost 15 years ago, there were very few women in leadership positions. I've seen a big change happen since then, as diversity and inclusion started to take center stage in many of our conversations. However, I believe the main challenge, in my opinion, is that the progress is slow and not occurring globally, as we can see pockets of progress in some spaces but not all. Some markets are way ahead, and some are still beginning this journey. And that's where we need to support our colleagues and make sure that they keep up with all the changes happening. From a personal level, I will continue to lead this conversation inviting more publishers to join. And at the end of the day, what we do as publishers is enable voices. Therefore, it only makes sense that we lead by example. We should facilitate all the voices within the publishing industry to start talking to each other and make a difference.
Frontlist: What inspired you to start a community known as 'PublisHer' led by women to bring gender equality to the publishing world?
Bodour: My journey as an Arab female publisher had a big influence on me starting PublisHer. When I used to travel for business trips, especially to book fairs, I found that I was the only woman in the room and felt very lonely and out of place. I felt like there were no women around me, and it was always dominated by men. It never made sense to me, and I always used to ask the question, 'Why?'. It was a very conflicting situation for me to see. I saw many women working in the publishing industry, but there were very few that reached the leadership position. When I started working globally, I found that this is not a particular situation in the Arab world, it's the same in many other models. Hence, with the support of like-minded publishing colleagues, I established PublisHer as an organic movement inside the industry to create real and lasting change to mindsets and the status quo culture.
Frontlist: What types of issues have been managed by PublisHer to improve the gender bias in the industry?
Bodour: The most important step we took at the beginning of PublisHer was to unify our message, which is really straightforward, "The leadership positions should be determined by merit, not other measures." To drive this message home and support with concrete action, we started conducting interviews to highlight the success stories of female publishers and their organizations and how they contribute to the progress of our industry. So, these success stories are important as they play a role in changing the mindset of the people and instil confidence in the young generation of female publishers. Moreover, we wanted to change the practices that reinforce the status quo. Therefore, we launched the "Diversity and Inclusion Toolkit", which helps the publishing houses in reviewing their work, their hiring processes, and HR practices to implement more of an inclusive approach. This toolkit is available for free for anybody to download on the PublisHer website, which is www.womeninpublishing.org. Since we've launched this toolkit, many publishing houses approached us for guidance as they wanted to create the change and said that this tool could help them do that. Lastly, we launched a mentorship scheme and a reverse mentoring program, which led to female publishers and young talent learning from each other through this program. It is just the beginning of it, but I'm proud of what we've achieved so far. We've created a movement, we've created awareness, we've created a community, and I believe that we'll see the positive impacts very soon.
Frontlist: What is the vision of PublisHer for the year 2022, now going into its 4th year?
Bodour: We will continue what we started three years ago. We had to halt lot of our events because of the pandemic. But we're hoping that things will pick up again. There's nothing to replace in-person events as we had very successful physical events that created a very positive and encouraging atmosphere for female publishers. We've been trying to replicate that virtually but hoping to go back to physical events soon. Our vision is still the same, it hasn't changed, but our resolve and determination have grown. We want to focus on growing the community, welcoming new stakeholders, creating new initiatives, and producing lasting change.
Frontlist: Do you think there is a possibility of change in international organizations like IPA, IFRRO, etc., by bringing diversity and exclusivity?
Bodour: Absolutely. Change is inevitable because evolution is a dynamic process, and we can't shield ourselves from it forever. So my message is, instead of resisting evolution, let's go with it. Let's flow. Let's open our hearts and minds to new possibilities. I believe in IPA specifically, as diversity and inclusion are on the agenda. We're also supporting all our member associations to discuss diversity and inclusion. Thus, creating positive changes through our membership on a global level.
Frontlist: How are you planning to #BreakTheBias this year in the publishing industry?
Bodour: Being the second woman President of IPA in 125 years is already a big step towards breaking the bias, I feel that's a huge achievement. I keep repeating that because honestly, it's taken us 125 years for a female leader to lead IPA. Now, the story needs to change and we need to create a positive image of IPA in supporting female publishers to reach leadership positions. We've already started that because my current Vice-President and the next IPA President is a woman, Karina Panza from Brazil. We are shattering stereotypes and I think we're really breaking the glass ceiling, as I can see a huge shift in people's minds. More and more colleagues have started accepting the idea that women can lead organizations like IPA. I believe that it's a mindset issue at the beginning. I feel that there are still pockets of resistance around. However, the more we talk about it, the more events we have like this, the more we'll be able to create consensus on this critical subject.
Frontlist: The Indian publishing industry is very male-dominated. What do you think they can do to develop more diversity?
Bodour: You know, there's an Arabic expression that says, nothing can scratch your skin like your nails. The meaning is that to develop more diversity in the publishing and the Indian publishing industry, we need men to create that change, and we need the leaders to create that change. So, to be champions and make sacrifices, it is necessary to see progress. And, I'm happy to see you do that. I think you've taken a huge initiative by creating a lot of awareness around International Women's Day by inviting me to speak and also by encouraging more women to be part of this movement and bringing this important topic to light. So, I believe you're already doing it, and you're already creating change with these kinds of conversations. I also believe that bringing opportunities to raise awareness is crucial, we should stand together in helping women assert their voices. It won't happen unless the current narrative is called into question and revised. Diversity and inclusion have proven beyond doubt that it brings benefits across the spectrum, embracing these ideals will support growth and the development of the publishing industry.