Interview With Avinash Agarwal - Director, Disha Publication
on
May 06, 2022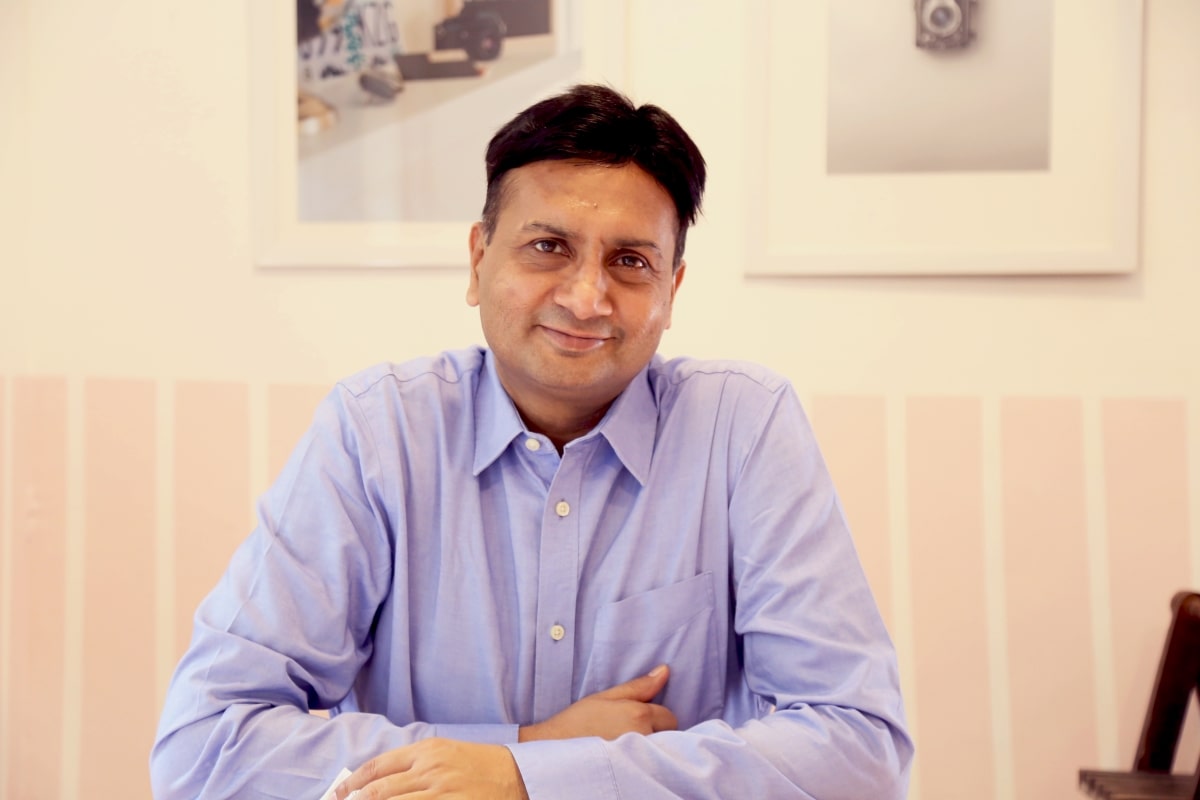 Avinash Agarwal is the Director of Disha Publications. A Gen-Z Parent, Study skills & Habit coach for students, and Author of "Toppers' study hacks", "Success blueprint for competitive exams", and "How to raise a topper", Avinash Agarwal has been working in the area of mentoring for over 15 years. Interviews with hundreds of toppers who have cracked different competitive exams have led him to understand the topper mindset. He believes that every child can be a topper, and through his books and online programmes, he aims to impart powerful learning strategies and techniques to students that help them in pursuit of their passions/dreams.
Frontlist: Due to New Education Policy 2022, the syllabus of classes 5+3+3+4 will be changed. Do you think these new implementations will prove advantageous for young minds?
Avinash: The NEP has not only changed the syllabus but the entire way we look at education as a whole. The NEP has unleashed the creativity in children. Children are taught through various methods and not only through just books. The school will become a happy place for children from the very beginning. In the 'foundation stage', the focus is on making the child comfortable in school by engaging him only in play activities with no examinations at any stage. The 'preparatory stage' is all about activity-based learning. Children are taught respective subjects through various activities and games. In this stage, the child is free to learn in his native language, where he is most receptive. The 'middle stage' is experiential learning. Children experience what they learn. This also involves 10 days of bag-less school. Computer coding and vocational training are introduced to students here. The secondary stage is the best. Children choose subjects according to their interests and not as per stream. Yes, a student can opt for Geography along with Physics. So the child is most expressive as nothing is forced upon him. In this stage, the focus is on developing critical thinking. One foreign language is also introduced to children here. The same is at the graduation level. The student can choose subjects of his choice rather than a stream, for example, BSc or BCom. Now, if you notice the child is self-expressive in all these 15 years. Our organisation realized this at an earlier stage, and all our books for the school level have incorporated these techniques - activity-based learning experiential learning & critical thinking. We have been NEP ready for a long time.
Frontlist: NEP 2022 will be more focused on subjects like Social Causes and Mental Health. What are your thoughts on this?
Avinash: This is the need of today. So far, we have looked at education as a means to clear an exam or as a tool to get a job.
We seldom looked at developing healthy, creative, self-expressive, and responsible citizens through education. We had earlier put limits on education - pass the exam → get a job → earn money. Social causes and mental health took a back seat. Many of us, despite having a lot of money and good jobs are unhappy, dissatisfied, and frustrated. Today, we are less aware of social causes – we drive on roads as if no rules exist, we are still teaching our youth to respect women and treat them as their equals, no respect for public property, we throw trash anywhere. The list is endless. Most of us are unaware of the importance of good mental health. And once if we face such issues, we do not know how to deal with them or where to turn for help, this pushes us into depression and withdrawal from relationships and society. Such situations need immediate intervention. Through NEP, students will be taught from an early stage to be healthy – mentally & physically, to be self-expressive, happy, and to become responsible citizens. Our books have been imparting moral and social values through every subject we have been teaching.
Frontlist: The Pandemic has upended every industry sector. How has Disha Publications recovered from this plight?
Avinash: COVID-19 has forced the world into a new reality. Although the crisis is still unfolding, the last two years have seen a lot of companies going out of the market due to the deadly virus. However, at the same time, we have also seen companies converting this threat into an opportunity. The team at Disha Publication realized this opportunity and emerged as the 2nd Top Indian Academic Publisher by working harder during this period to serve the student community. During the Pandemic, when most of the publishers were struggling for survival, Disha led the way and published more than 100 new titles in Test Prep. We collaborated with more than 15 new authors, especially in the UPSC segment. Disha Publication focused on upgrading the quality of content and providing access to conceptual clarity to students via free YouTube lecture videos of different courses. We put the welfare of students and their education ahead of profit and worked towards becoming student-centric. Well, COVID-19 was beyond anyone's control. All across the globe, the world came to a standstill, and the economy suffered across all sectors. Publication houses were the worst off. Only the delivery of essential goods and services was allowed. We were not completely immune to the crumbling effects of COVID on the industry. But we focused on re-purposing our strategy into improving the content of our books and incorporating other textbooks into our list, so that we can make books economically viable for all. There was thankfully no steep decline as Disha is a reliable favorite of toppers and aspirants alike. The books of this publication are trusted by millions for all major competitive exams. We even added around 100 new titles to our list and focused on eliminating errors from our books, if any. Additionally, we conducted various digital webinars to keep students updated about various competitive exams and conducted free counseling sessions to boost their morale during lockdown preparation time.

Frontlist: How did Disha Publications manage the decline of printed books during the Pandemic?
Avinash: The physical book industry was on lockdown. Definitely, online/ digital is gaining traction as digital payments gained traction during demonetization. Disha is already live on most of the popular e-book platforms like Kindle and Google Play. Already the internet penetration and bandwidth have improved the use of e-books, and online tests and e-learning are seeing new levels of demand. Further, the Mobile Phones and their usage among our major target segment (15-30 years old) are adding new users at a much higher speed. Webinars have emerged as a new and important way of learning. Keeping this in mind, Disha Publication would be conducting a lot of webinars for students with its authors in the near future. As far as demand for academic study materials is concerned, it is much lesser as compared to trade books where users are mature and requires soft reading. Moreover, a lot of academic content is freely available on the net, which makes it difficult to price Ebooks dearly.
Disha is also aggressively using the digital platform to showcase the samples of its product through its Free download Blog, Google Play Books, Amazon Look Inside, etc. Further, Disha has seen a growth of 100% growth in the sale of its Ebooks with an average product value of Rs. 100.
I can see a definite growth in digital content consumption, but the physical books market with continue its growth as there is increasing demand for Govt. vacancy-based test prep and competitive exams. Apart from this, in our B2B vertical, we are providing customized study packages to coaching institutes in electronic form.

Frontlist: What were some of the challenges you experienced when everything was turned upside down during the last two years?
Avinash: We faced the same challenges as other publishing houses. There was a cloud of uncertainty looming over us, unsure of what future will unfold. The whole supply chain was disrupted, and B2B sales went down to negligible. The working capital expanded with extended credit lines. Coaching industries are a big market for academic publishers, and they were almost shut down indefinitely. That was a major hit to us. We faced multiple employee-related challenges as we had to do a little cost-cutting at places, but Disha Publication made sure that they were fair to all its employees during the harsh Pandemic times. With lockdown and the COVID timeline being ambiguous, the digital expansion saved us. The books were sold online on various platforms after 50 days of extreme lockdown, and with access to online education, the Disha Publication in the academic world survived.
Frontlist: How has the scope of the educational system been revamped, and how does it affect you as a leading academic publisher?
Avinash: Disha Publication fully supports and wholeheartedly welcomes the NEP and will carefully and strategically restructure the books around it to help students achieve maximum gains out of the books. We don't believe that the revamp of the educational system would affect us more than others. Disha already believes in the holistic development of a child, and thus, we have already, from the get-go, designed our books keeping in mind to help the child develop all its senses properly and learn by various methods. NEP has made education more fun, and less of a burden for the child, and Disha has firmly believed in this very policy since the day of its inception.
Frontlist: Are you planning to bring new digital initiatives to enhance the learning process for students?
Avinash: Disha Publication, during the Pandemic, launched My Disha Academy to enhance the reach of education to maximum students digitally. With the Government of India's vision to turn India into a Digital World Visionary, it was more than logical to step into Ed-tech shoes and help students study and revise the competitive exam topics from the comfort and safety of their own homes. During the troublesome Pandemic times, the educators at My Disha Academy worked hard relentlessly to bring new and improvised content to transform education in the digital arena. Now, after successfully helping students consistently for a year, My Disha Academy has now launched new and advanced Crash Courses on UPSC CSE, UPSC CDS, UPSC CDS OTA, UPSC CAPF AC, AFCAT, and many more. All of our educators are from strong academic backgrounds who themselves have cleared UPSC CSE and other national level exams multiple times. They have a passion and zeal to help students overcome hurdles they have faced firsthand during their preparation phase. Apart from providing 150+ hours of video lectures, subject books, national level exam pattern test series, and PDF notes, the major USP of our courses is the Live Sessions that give a chance to the aspirants to directly ask their academic doubts and other doubts to the Educators. Disha Publication has pledged to transform academic education in every sphere, and after conquering the publishing world, Disha is carving an edge in Ed-tech in full force and is ready to help students in every way possible.