Interview with Atul K Thakur, Editor of India Now and in Transition
on
Aug 10, 2022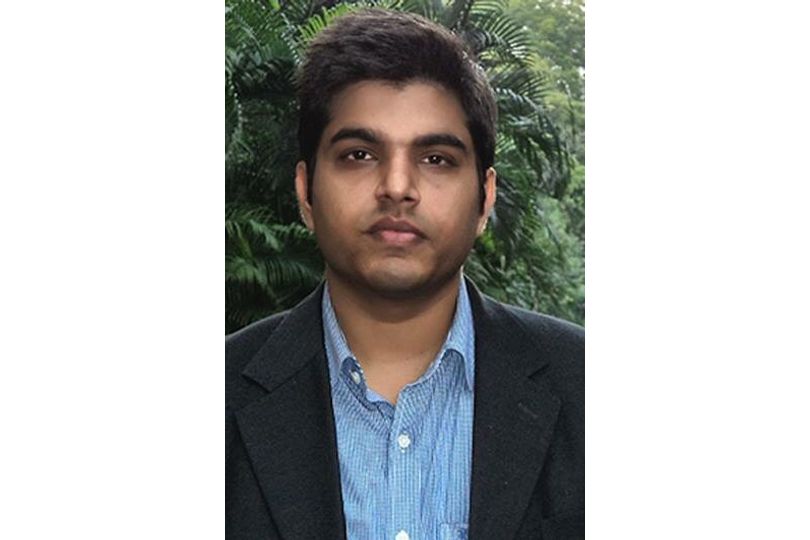 Atul K. Thakur is a public policy professional, management consultant, journalist, and writer who specialises in the interface of politics and economics. His research and writing interests extend to macroeconomic policies and international affairs, with a special focus on South Asia. He is an alumnus, inter alia, of Banaras Hindu University and has worked across sectors, spanning policy research, management consultancy, publishing, and media. India Now and in Transition is his second book as an editor. He has previously edited India since 1947: Looking Back at a Modern Nation (Niyogi Books, 2013), significant work on modern India. He is currently working on a book on Nepal's complex political-economic transitions and ethnicity issues. As a journalist and columnist, he has written extensively for many prominent newspapers and websites. He is also a literary critic, having reviewed hundreds of books for leading publications in India and abroad.
Frontlist: India Now and In Transition - the sequel of India Since 1947: Looking Back at a Modern Nation book is the compendium of 37 essays delineating India's Transition from an agrarian to an urban society. How does this book assist the young generations in comprehending the present situation in India?
Atul K Thakur: Honestly, this was the first idea that confirmed my inner call to attempt to bring out a comprehensive collection of essays, written without any preoccupation or entering into the prognosis. As the centrality of thought rested with 'India', I naturally had to count on its brightest tribute, democracy, and inspire myself and fellow writers to delve into the complex subjects with which India was concerned then and will be in transition. As an editor, I work on something to make it compatible with the readers' expectations. As a writer, first, I answer my own queries. Normally, I read a lot—not to write anything in particular but to stay in a mental state where I can silently cope with the chaos of ideas. The beauty of India is that there are many kinds of Indias. Understanding the fundamentals that have given birth to such multiplicity across various segments is especially imperative in the present day when the 'Idea of India' keenly needs to be well-understood.
India Now and in Transition is thus an enquiry into possible futures, based on current happenings. In confession, I thought about working on a book after reading full-time for one-and-half decades – and writing extensively on opinion/edit pages of broadsheets. Being a compulsive reader, it was somehow natural to tempt and turn as a columnist and writer – to find a way of expression.
IndiaNow and in Transition offers fresh insights into several crucial areas, and elements that have shaped India into what it is today, whether that be the complex set of relations under the country's federal system, the challenges of territorial/cultural diversities, and the contradictory outcomes of economic reforms, among others. This book looks diligently at the successes and failures of India's tryst with democracy, which—despite having challenges—is charting its course ahead. India is the world's largest democracy with 75 years of independent existence. Its unique and ever-changing nature has sparked a great degree of academic debate, both before and since Independence. The beauty of India is that there are many kinds of Indias. Our nation has the world's largest youth population and is undergoing tectonic social and political changes at present, therefore, understanding what directions India may take in the future is essential for every thinking individual.
Featuring contributions from leading thinkers and scholars in diverse fields, each essay in this volume critically analyses a major theme of India's present, to propose the likely way ahead for our emergent nation. Covering the fields of politics and governance, economics and development, security and foreign policy, society and culture, and language and literature, the book shows that—while beset with both internal and external challenges on many fronts—India isn't waiting for its moment, it's making its moment happen. The book attempts to reach out to different segments of readers, including young generations. It is heartening to receive their positive feedback on the book.
Frontlist: Having a definitive constitution, our voices are still suppressed by India's administrative system. In your opinion, can we still address India as a democratic country?
Atul K Thakur: Our country is the world's largest democracy and is uniquely endowed with an inclusive Constitution. It offers enough provisions to keep the balance of power by clearly underlining the roles and responsibilities of the legislature, bureaucracy, and judiciary. It also empowers the citizens with equal rights (including freedom of expression) irrespective of caste, creed, and ideological beliefs. It should be a matter of concern if the institutions fail to safeguard the freedom of expression. Notwithstanding the challenges, I don't keep a pessimistic view about the future of India. Its fundamentals are strong. Our collective dream should be to attain greater socio-economic inclusion.
Frontlist: India has advanced significantly since 1947. However, the rate of growth is not as stupendous as we initially believed. What are the key factors that hinder the nation from spreading its wings and gaining prominence across the world?
Atul K Thakur: India has traveled a long journey on the economic front. It is one of the leading economies of the world and possesses a prominent place in the world order. Since 1947, India's policy interventions for attaining inclusive growth have not been uniform. More so, from 1991 onwards with the opening of the economy and making a level playing field for the private sector, progressive reformist measures were adopted without slowing down the growth in the past. Pandemic and a few other factors including policy changes have created ripple effects but we can expect the return of normalcy in the coming times.
Frontlist: Where does Indian Literature stand regarding censorship in retrospect of past controversies? Why are the works of literary bearers yet opposed to being published as everyone has the right to present their views and opinions?
Atul K Thakur: Well, there are exceptions. Publishers and writers have to make a fine balance while working together. In an era when social media spreads unfiltered preoccupied views too fast, it would be too simplistic to just attribute the negative credit to the system. Technology and organised communication plans are other factors that set the narratives and finally influence the outcomes.
Frontlist: In this book, you have catered to numerous aspects that help in India's trajectory. Which part requires more attention according to recent developments and why?
Atul K Thakur: This should be left for the readers to decide. They are the best judges of printed words.
Frontlist: What is the meaning of Modern India to you? Do you believe that we will ever attain the concept of an equal society?
Atul K Thakur: India is a modern nation with promising democratic attributes. Barring exceptions, we have come a long way in making an equal society. People are now more sensitive toward rights and making an inclusive ecosystem. We should think and work to make a better world. India's stake in it will certainly be very high.
Frontlist: Do you believe that the Modi government can transform India into the nation you envision, or do their actions only serve to advance their own personal interests? Please share your thoughts.
Atul K Thakur: This is a transitory matter, one can't be sure about the future possibilities. However, it is always wishful that the government keeps the welfare of the masses as the top priority. We must be hopeful.